This is just a short announcement that you can now apply to EAGx LatAm, which will take place in Mexico City on January 6-8. For more information, you can read our previous announcement here. Apologies for the delay in getting this post out, but we had to postpone it for circumstances beyond our control.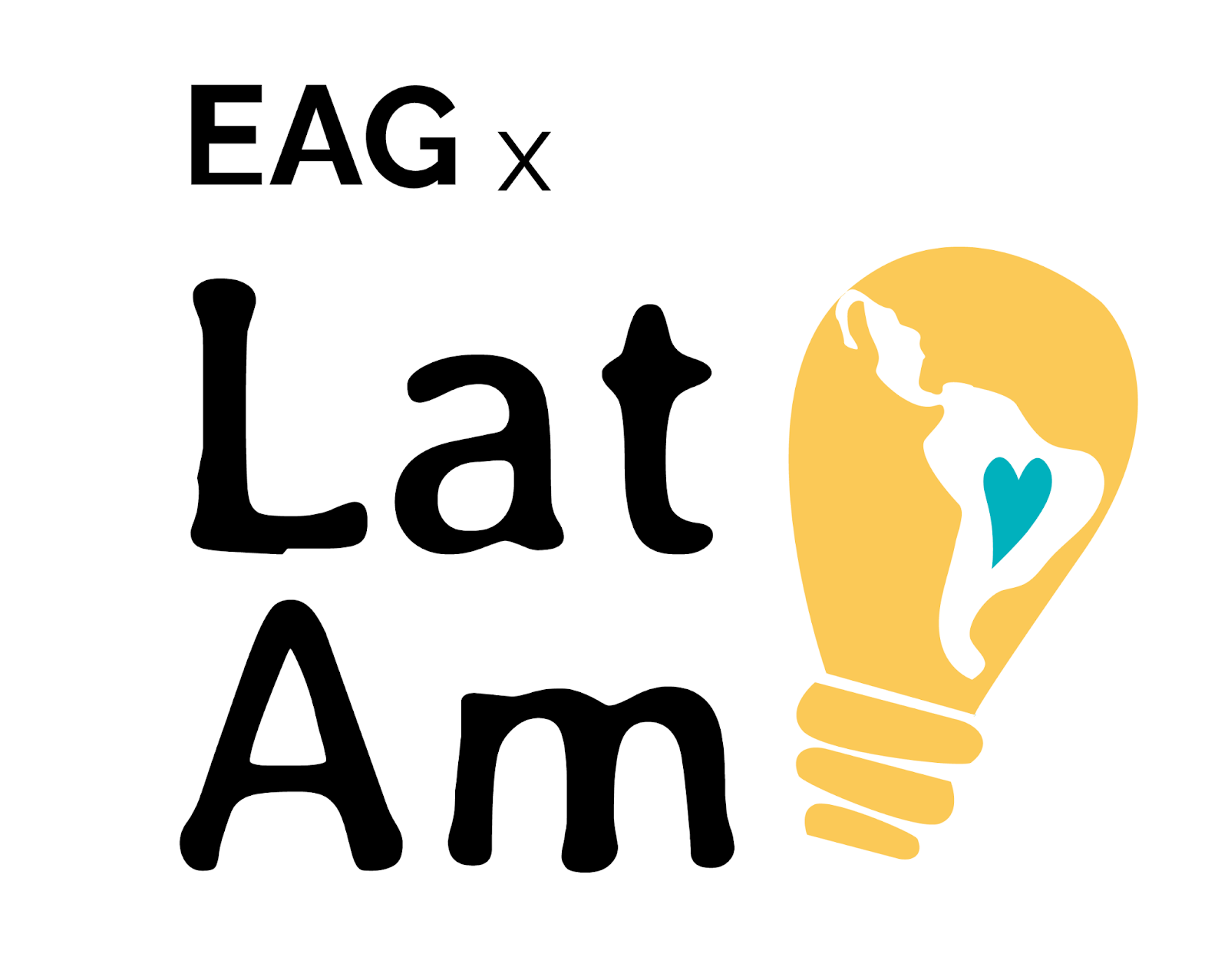 "How to do the most good" is a very hard problem and no isolated community will solve it on its own. We are excited about opening spaces to discuss this question in a variety of contexts, with diversity and inclusion in mind. The unfortunate fact is that it's easier for some to hear about EA and be heard in EA, for reasons that have nothing to do with talent on one side or ill intent on the other, and everything to do with visas, the language you happened to be raised with, your socioeconomic background or environment. We believe that EA's current blindspots can be identified by brilliant minds all over the world, and we want to promote spaces for more people to come together, learn and bring their unique perspectives to the conversation.
We have almost finalised the programme. You can expect to see sessions to discuss community building in Low and Middle Income Countries and meet organisations working on top EA areas outside of the UK and the US. We will also have the usual EAGx suspects, including intro talks about Global Health and Development, AI Safety, Animal Welfare or Global Catastrophic Risks. We have confirmed speakers from GWWC, CEA, Charity Entrepreneurship, JPAL, Open Philanthropy, IPA, Rethink Priorities and the World Bank, among many others. Rob Wiblin will come to practice his Spanish talk about Career Prioritisation and Toby Ord will join us virtually to discuss longtermism in the context of the Global South.
This conference is mainly for those who are from Latin America or have ties to the continent, because they are the ones for whom it's most difficult to attend events elsewhere and connect with people who face similar struggles. But as we were saying before, we don't believe in isolated communities and we certainly wouldn't want to build a segregated EA LatAm community! On the contrary, we see this as an opportunity for connection. We're therefore looking forward to receiving experienced members of the international community who are excited to meet talented people who might be under their radar –to talk with them, mentor them, learn from them, collaborate with them, hire them. On the other hand, if you're new to EA, willing to learn more and based in a region that hosts regular EA conferences (e.g. the US, Europe), we suggest one of those might be a better fit for you to be introduced to the movement.
If in doubt, err on the side of applying.

And no, you don't need to speak Spanish to join us.
If you're asking for funding to cover your travel expenses, bear in mind that costs in Mexico are cheap compared to Europe and the US. You should be able to find a good hotel for ∼60$. Regarding transport, Uber is available and very cheap.

If you have any questions or comments don't hesitate to write to latam@eaglobalx.org

We think that EA with a Latin American spice can be great. Join us in January to discuss doing good over tacos and get the coolest EA merch the world has ever seen.