Hello and welcome to our August Newsletter!
August has been a big month for effective giving and Giving What We Can! We launched our new Longtermism Fund in partnership with Longview Philanthropy, GiveWell announced a change to its top charities and a new fund, and our co-founder William MacAskill released his new book, What We Owe The Future.
We're seeking people to join our Ambassador Program; we'd love you to apply if you'd like to grow your advocacy for effective giving. A new tool to make volunteering with Giving What We Can easier has also been launched. Check out the tool to see what volunteering opportunities are available. They range from short tasks to longer engagements.
[ Apply to be an ambassador ] [ Volunteer with us ]

We also had our new Director of Research, Sjir Hoeijmakers, join our team this month. Sjir previously worked at Founders Pledge as a Senior Researcher. We're excited for him to get started!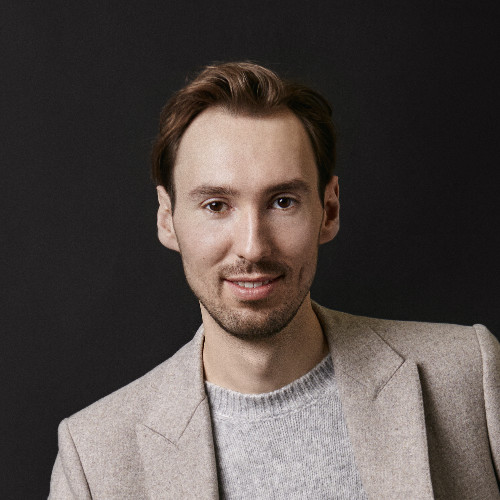 Longtermism Fund
The Longtermism Fund directs funding to highly effective organisations working to safeguard the long-term future of humanity. These organisations generally work to reduce the global catastrophic and existential risks that face humanity, though the fund also supports work that improves, promotes, and implements longtermist ideas.
You can read more about our reasoning behind starting this fund and donate to it now!

Changes over at GiveWell and what this means for us
Earlier this month, GiveWell announced that it is changing the criteria for its top charities. As part of this change, it is raising its cost-effectiveness bar and lowering its risk tolerance.
The higher cost-effectiveness bar means that GiveDirectly is no longer listed as a GiveWell top charity, and the change in confidence interval means that the deworming programs previously listed as GiveWell Top Charities are no longer listed. This does not, however, represent a change in GiveWell's opinion of the cost effectiveness of these charities.
At Giving What We Can, we are updating our recommended charities in line with the changes from GiveWell, but still support GiveDirectly and the deworming programs from Evidence Action, The END Fund, Sightsavers and SCI Foundation on our donation platform.
Please read our update for further information about our response and to see responses from partner charities.
What We Owe The Future
William MacAskill's new book was released in the US on the 16th of August and is being released in the UK on the 1st of September.
In his new book, What We Owe The Future, William makes the case for longtermism, the view that positively influencing the long-term future is a key moral priority of our time. See Giving What We Can researcher Michael Townsend's review and summary of What We Owe The Future.
The Giving What We Can team is excited to see that the importance of safeguarding the long-term future is being shared with a wider audience. William has been interviewed on many prominent podcasts and media outlets including TIME magazine, The Tim Ferriss Show, The Ezra Klein Show, The Guardian and many more. These articles and podcasts are very accessible introductions to these ideas and super easy to share with friends, family, colleagues and anyone else you have in mind!
If you'd like to buy the book, you can do so on Amazon and most other places books are sold.
[ Audio summary ]
Until next time, keep doing good!
-Grace Adams & the rest of the Giving What We Can team
Attend An Event
Meetups
For both September meetups, we will be joined by Leah Edgerton, a freelance philanthropic advisor, who will talk a bit about what this entails, and is happy to answer any specific questions that people might have
(Americas/Oceania)
Sep 3: 22:00 UTC (New York: 6:00 pm; San Francisco: 3:00 pm, Sydney: Sun, Sep 4, 8:00 am, Auckland: Sun, Sep 4 10:00 am)
(Europe/Asia)
Sep 4: 09:30 UTC (London: 10:30 am, Munich: 11:30 am, Mumbai: 3:00 pm, Singapore: 5:30 pm)
Open Forum
Our open forum is an event where you can come along with questions about effective giving and/or to meet others interested in effective giving. This event alternates between different timezones each month.
Next Open Forum (Americas/Oceania)
New content from Giving What We Can
Blog
YouTube
Podcast
News & Updates
Effective altruism community
Evaluators, grantmakers and incubators
Cause areas
Animal welfare
Swiss citizens will vote in September on an initiative to ban factory farming in Switzerland. Sentience Politics, an EA-incubated organisation that EA Funds has supported, is one of the organisations responsible for launching the initiative.
Faunalytics is hosting a remote symposium on September 8th that will feature 10-minute presentations of original animal advocacy research related to farmed animals, companion animals, wild animals, and animals used in science. Register and get more information.
Global health and development
GiveDirectly and Evidence Action responded to GiveWell's top charity updates:
Malaria Consortium reported that The Nigeria End Malaria Council, which aims to help the National Malaria Elimination Program end malaria in Nigeria by 2030, launched earlier this month.
New Incentives announced the receipt of $35 million in grants from Open Philanthropy and GiveWell, which will allow it to expand its routine childhood vaccination cash incentive program in Nigeria.
Against Malaria Foundation is hiring software engineers.
Long-term future
Why not streamline your giving by setting up a recurring donation to a highly effective charity today?
Useful Links
You can follow us on Twitter, Facebook, LinkedIn, Instagram, YouTube, or TikTok and subscribe to the EA Newsletter for more news and articles.
Do you have questions about the pledge, Giving What We Can, or effective altruism in general? Check out our FAQ page, or contact us directly.