French X-Risk and Safe Technologies Summit (FERSTS)
/// Version en français plus bas ///
TLDR: FERSTS invites French speakers to a stimulating weekend retreat in September at Ré Island. It is targeted at those interested in the mitigation of X-risks.
Applications are open until Sunday, August 7th, 2022.
Date and Location
Date: September 9-12, 2022.
Location: : Ile de Ré / Ré Island (town of Sainte-Marie-de-Ré).
Pictures of the commons: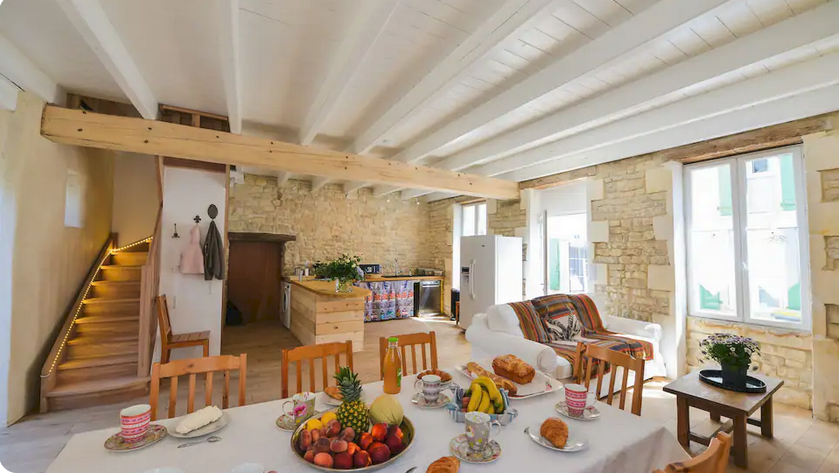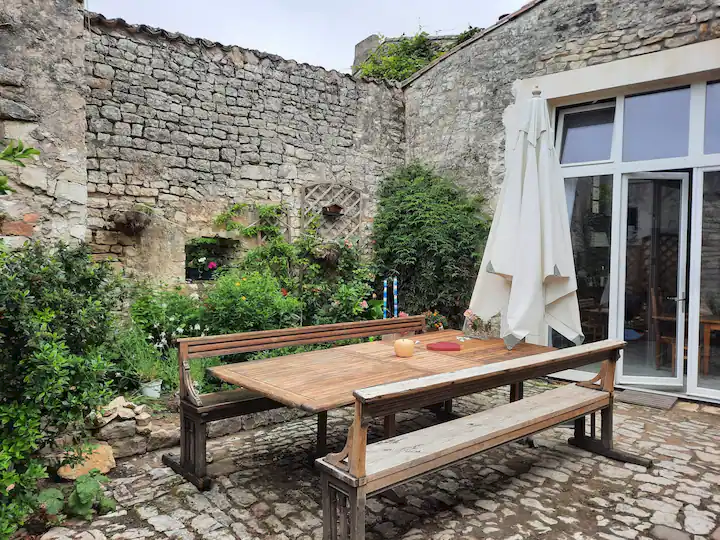 About this retreat
FERSTS will be a retreat hosting up to 13 participants, aiming to gather ambitious French-speaking EAs who are interested or curious about impactful careers in the field of X-risk. The event also aims to facilitate future collaboration between participants and to build a network in the French space.
We will cover related expenses such as accommodation and catering; transportation will be reimbursed for up to 200 euros.
Program
We will facilitate workshops and discussions around X-Risk research and careers. Topics include:
AI governance and AI safety
Biorisks (such as pandemics and infohazards)
Nuclear risks
A final workshop will be held on how to build concrete career and research plans, and how to test them.
Who should apply?
We are open to applications from students and people in the early stage of their career. We are excited to work with people who want to maximise their positive impact on the world. Candidates are expected to be familiar with longtermism (and, to a lesser extent, Effective Altruism) so that they make the most out of the retreat.
Feel free to apply even if you are uncertain of your fit!
If you are interested, please fill out this application form by August 7th 2022 (23:59 CEST).
Contact
If you have questions about the retreat, you can contact us at fersts@exrisk.fr or ask directly in the comments below!
Version en français
La retraite FERSTS accueillera en septembre à l'Ile de Ré 5 à 13 personnes motivées pour consacrer leur carrière à la prévention des risques existentiels. Les candidatures sont ouvertes jusqu'au dimanche 7 août 2022.
Date et lieu
- Date : du 9 au 12 septembre 2022.
- Lieu : Ile de Ré (Sainte-Marie-de-Ré, 3h de train en moyenne en Paris-La Rochelle puis 30min en voiture depuis la gare de La Rochelle)
La retraite
FERSTS est une retraite accueillant jusqu'à 13 participants, visant à rassembler des francophones ambitieux qui envisagent une carrière à fort impact dans le domaine de la prévention des risques existentiels (X-risks). L'événement vise à faciliter les futures collaborations entre les participants et à construire un réseau dans l'environnement francophone.
FERSTS animera des ateliers et des discussions sur l'état de la recherche et des carrières liés aux X-Risks. Nous couvrirons :
la gouvernance et la sécurité de l'IA ;
les risques biologiques (par exemple les risques liés aux pandémies) ;
les risques nucléaires.
Nous finirons par un atelier sur la façon de construire des plans de carrière et de recherche concrets, et comment les tester.
Nous couvrirons les frais liés à l'événement, tels que l'hébergement et la restauration. Le transport sera remboursé à hauteur de 200 euros.
Qui peut candidater ?
Nous sommes ouverts aux candidatures d'étudiants ainsi qu'à toute autre personne en début de carrière. Nous recherchons des personnes qui souhaitent maximiser leur impact sur le monde. Afin que vous puissiez profiter pleinement de la retraite, il est fortement recommandé de vous familiariser avec les idées de l'altruisme efficace et surtout du longtermisme avant l'événement.
Une connaissance élémentaire des X-risks n'est pas nécessaire mais sera fortement valorisée ; nous vous fournirons quelques ressources avant l'événement pour que vous ayez tous les mêmes socles de connaissance.
En cas de doute, postulez !
Voici le formulaire de candidature à remplir d'ici le 7 août à 23:59 CEST (heure de Paris).
Contactez-nous
Si vous avez des questions sur la retraite, vous pouvez nous contacter à fersts@exrisk.fr ou directement dans les commentaires ci-dessous!
Many thanks to CEEALAR, Ollie Base, Charlotte Darnell, Florent Berthet, Louise Verkin, and Jeremy Perret for their support and help.