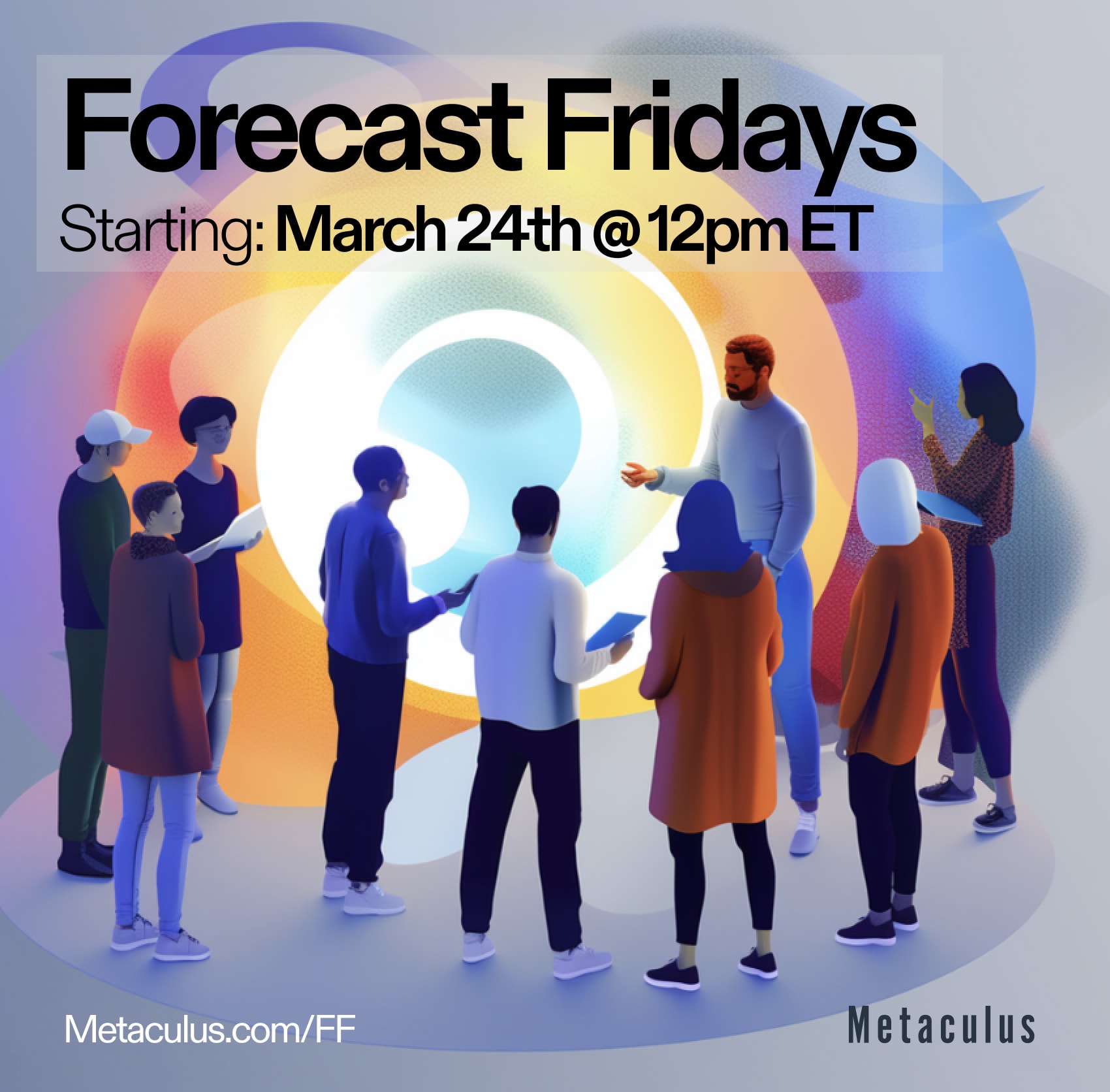 Are you interested in how top forecasters predict the future? Curious how other people are reacting to the forecasts on the front page?
Join us March 24th at 12pm ET/GMT-4 for the inaugural Forecast Friday, where highly-ranked forecaster and Metaculus team member Ryan Beck will lead discussion and predictions on the question: Will China's Economy Grow Faster Than India's in 2023?
This event will take place virtually in the EA coworking Gather Town from 12pm to 1pm ET. In addition to Ryan's Friday Forensics session, you can also visit the Friday Frenzy space to discuss trending topics, or head to Freshman Fridays to learn more about scoring and how to improve your skills.
To join, enter Gather Town and use the Metaculus portal. We'll see you there!
Click here for the Eventbrite page if you want to claim a ticket and receive a reminder. (Tickets are not required to attend.)