This morning, Reddit began this year's April Fools prank, r/place, where communities of Reddit users can collaboratively draw images in a 1000 x 1000 pixel space by placing 1 pixel every 5 minutes. This has been done once before, and resulted in this viral image which was seen by many people around the world.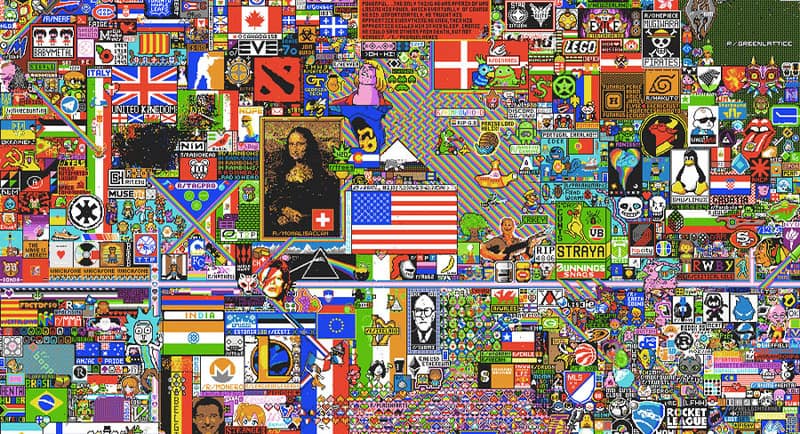 Contributing to draw the EA logo seems like a relatively low-effort, high-reward way to promote EA! Of course, this is with the caveat that if you're doing other high-impact work right now, it might not be the best use of your time to sit around drawing pixels every 5 minutes. I for one am in a car on the way to EAGxBoston, so I'll be working on it.
I drafted up a template for drawing the effective altruism logo. My thought is that we can start in the bottom right and work up to the whole lightbulb, then do the text as a stretch goal. If anyone has suggestions for a better way to organize this, let me know! Feel free to spread the word to Discord servers etc. that might be interested.