Summary
A coworking and event space in Prague is open for the entirety of 2023, offering up to 50 desk spaces in a coworking office, a large event space for up to 60 people, multiple meeting rooms and other amenities. We are currently in the process of transitioning from an initial subsidized model to a more sustainable paid membership model.
In 2022, Fixed Point was the home of the Prague Fall Season which will be returning there in 2023.
We are seeking people, projects and hosts of events here in 2023. If you are interested you can apply here.
What is Fixed Point?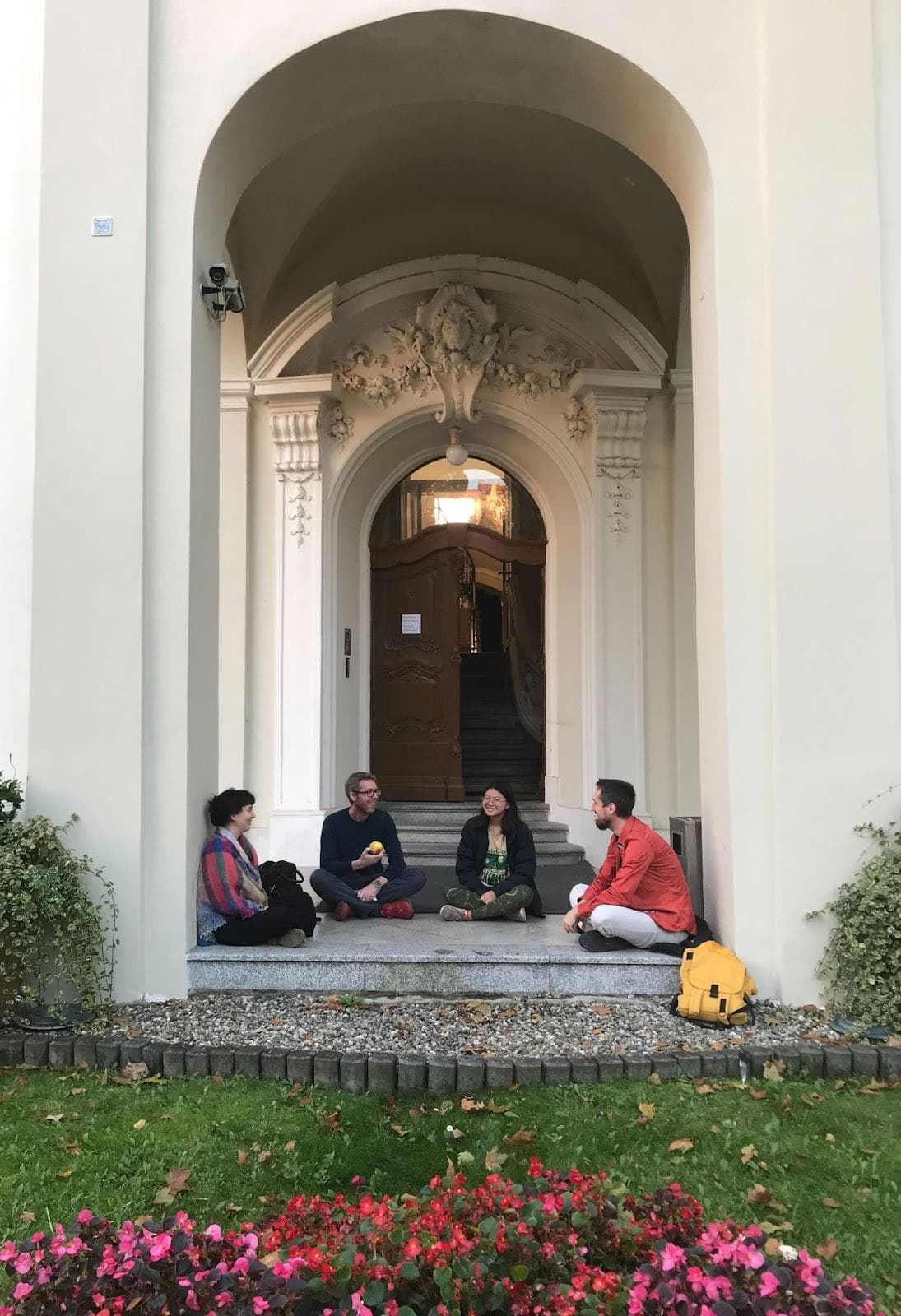 Fixed Point is a unique community and coworking space located in the heart of Prague operated by Epistea. We support organizations and individuals working on existential security, epistemics, rationality, and effective altruism. Across five floors there is a variety of coworking offices offering up to 50 workstations, as well as numerous meeting rooms and private call stations. In addition to functional work areas, there are inviting communal spaces such as a large comfortable common room accommodating up to 60 people, two fully equipped large kitchens, and a spacious dining area. These amenities create a welcoming environment that encourages social interaction and facilitates spontaneous exchange of ideas. Additionally, there are on-site amenities like a small gym, a nap room, two laundry rooms, bathrooms with showers, and a garden with outdoor tables and seating. For those in need of short-term accommodation, our on-site guesthouse has a capacity of up to 10 beds.
Fixed Point is a space where brilliant and highly engaged individuals make crucial career decisions, establish significant relationships, and find opportunities for introspection among like-minded peers when they need it most. In 2022, Fixed Point was home to the Prague Fall Season, when 350 people visited the space.
The name "Fixed Point" draws inspiration from the prevalence of various Fixed Point theorems in almost all areas people working in the space work on. If you study the areas seriously, you will find fixed points sooner or later.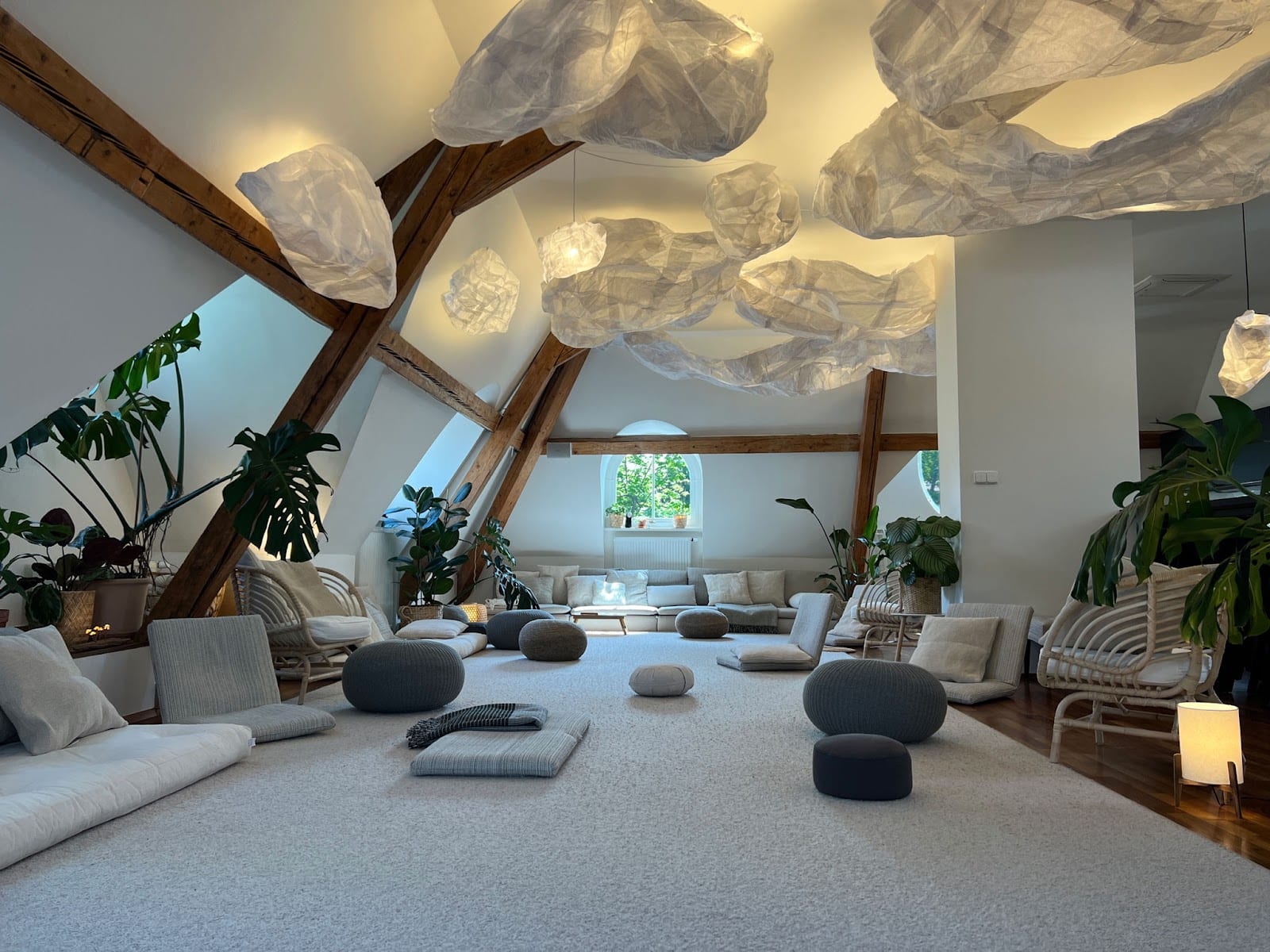 Why Prague?
The Czech effective altruism and rationalist community has long been committed to operational excellence and the creation of physical spaces that facilitate collaboration. With numerous successfully incubated organizations and passionate individuals making a difference in high-impact domains, Prague is now a viable option, especially for EU citizens wanting to settle in continental Europe.
In addition to the Prague Fall Season, Prague is home to many different projects, such as Alignment of Complex Systems Research Group, ESPR or Czech Priorities. We host the European runs of CFAR workshops and CFAR rEUnions.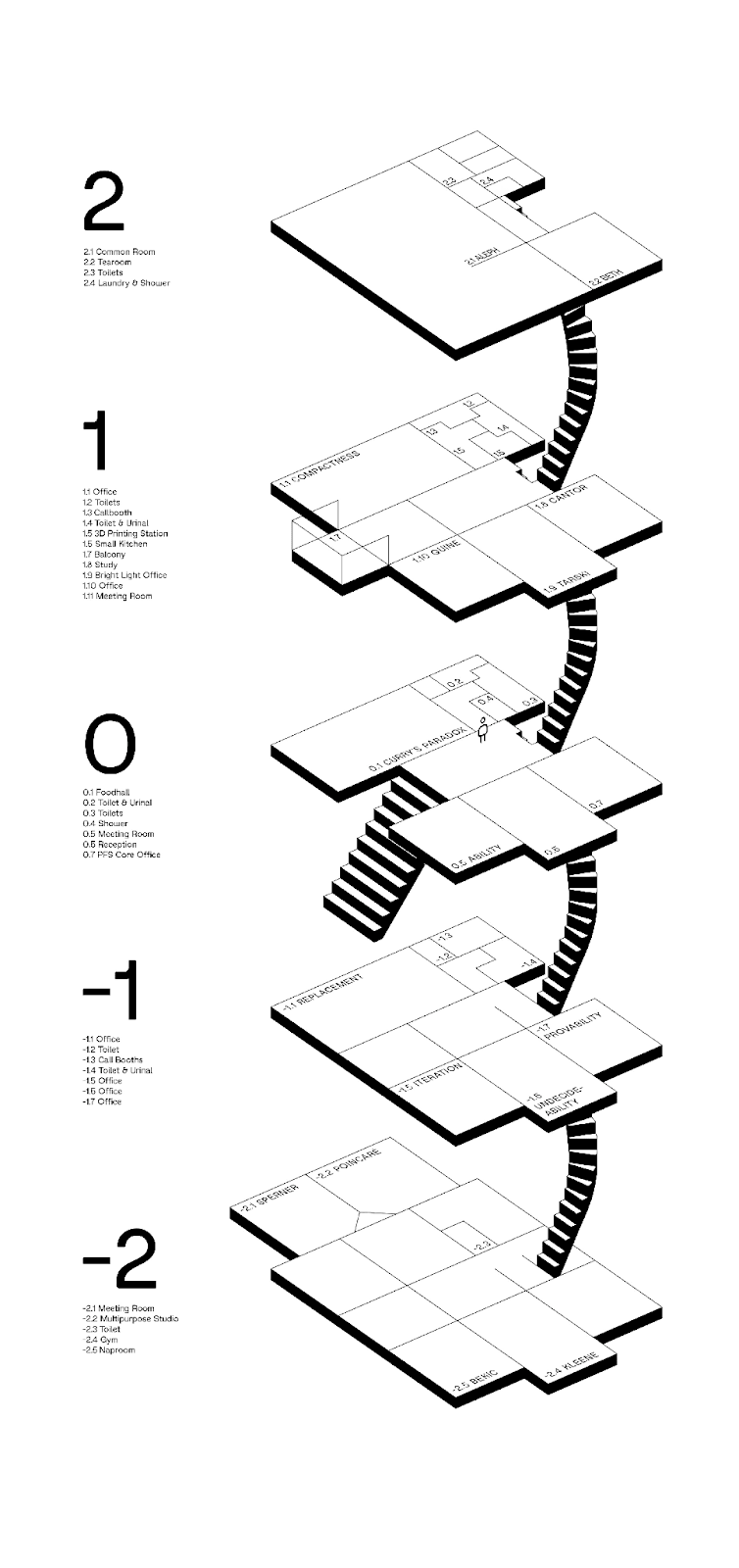 Whom is it for?
We extend a warm welcome to both short and long-term visitors working on meaningful projects in the areas of existential risk mitigation, AI safety, rationality, epistemics, and effective altruism. We are particularly excited to accommodate individuals and teams in the following categories:
Those interested in hosting events,
Teams seeking a workspace for an extended period of time.
Here are a few examples of the projects we are equipped to host and are enthusiastic about:
Weekend hackathons,
Incubators lasting up to several months,
Conferences,
Workshops and lectures on relevant topics,
Providing office spaces for existing projects.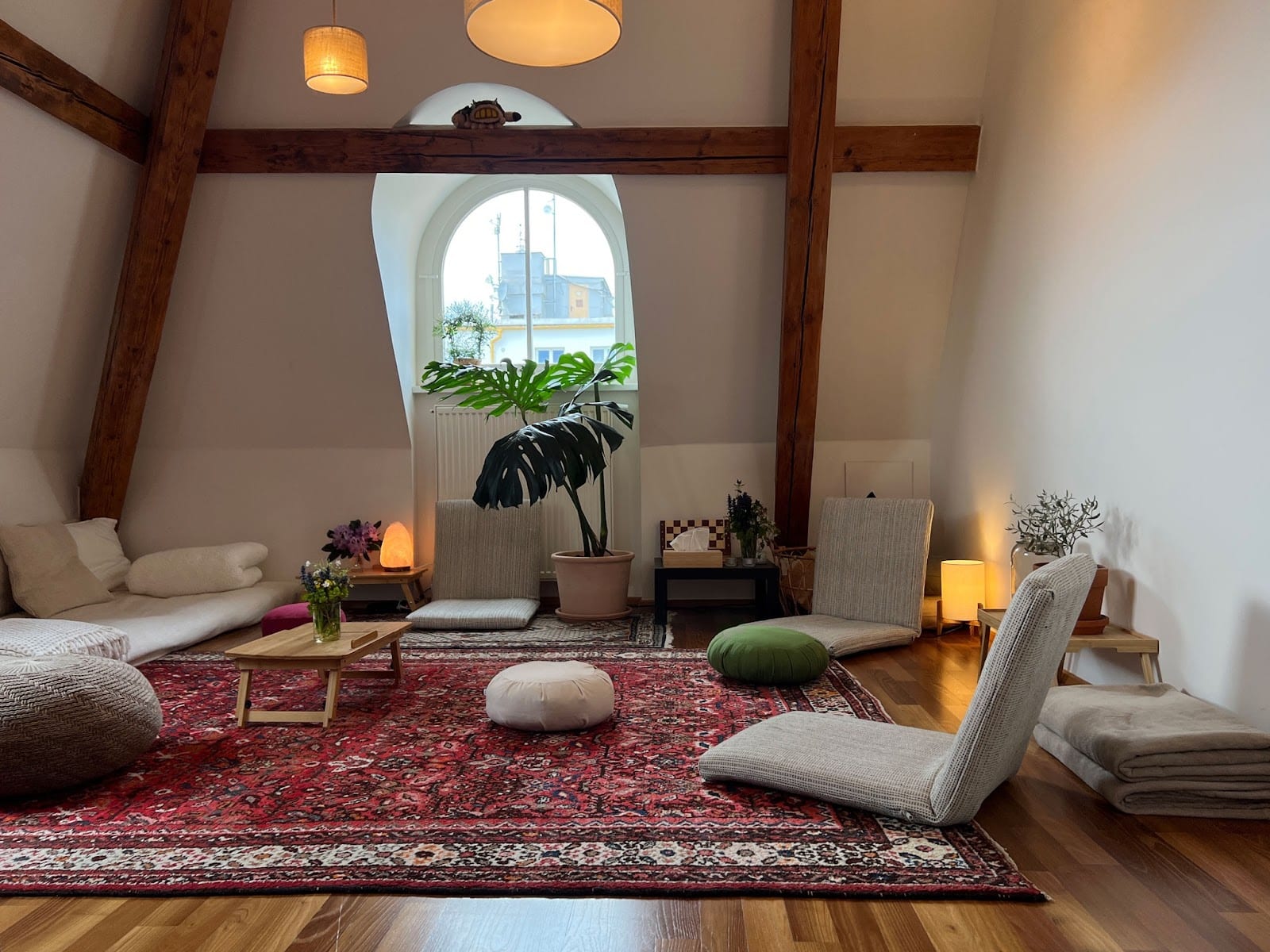 Additional support
In addition to the amenities, we can also offer the following services upon request:
Project management for existing initiatives,
Catering services for events,
Administrative and operations support
Accommodation arrangements,
Event logistics and operations assistance,
Event design consulting.
Feel free to reach out to us with any specific requirements or inquiries. We are dedicated to providing comprehensive support to ensure the success of your activities.
Joining our community
We are currently in the process of transitioning from an early-stage subsidized model to a more sustainable long-term coworking space management. Our current model is a dedicated desk membership. This membership grants 24/7 access to your personal workspace, our in-house facilities, lunches, fully stacked snack bar and beverages, and the opportunity to reserve meeting rooms and call booths. Our staff is available to provide technical support, facility-related assistance, and guidance to optimize productivity. Based on our monthly expenses associated with running the house the membership is priced at 880 EUR per month (prorated for shorter stays). We also offer discounted rates depending on your financial circumstances.
We understand the diverse needs and resources of our community and we are open to offering discounts on a case by case basis. In general, we also offer financial aid to students and those with less stable income, or irregular visitors, who will only be around a few days each month. If your primary organization is in a position to cover your stay at Fixed Point, we can invoice them directly.
To learn more about our membership options or to inquire about financial assistance, please connect with us via the application form.
Support us
We are currently looking for long-term funding to support this coworking. Even as we transition into a paid membership model, we want to be able to offer financial aid and continually improve and invest in the space. If you are interested in providing funding for us, please reach out at info@fixedpoint.house.