Would you like to support your peers or potential changemakers in doing good better?
Are you interested in taking on a new challenge to apply and grow your facilitation skills?
Are you interested in learning more about mental health and therapy, or are you an experienced coach or therapist?
Apply as a facilitator for our EA mental resilience program in ~20 min here (on a rolling basis). Spaces are limited.
TL;DR
We (at Rethink Wellbeing) recently announced our online Cognitive-Behavioral Treatment Program 2023. This program is designed to help improve mental wellbeing and productivity for people in the EA community. Participants, matched in groups of 5-8 peers, attend weekly sessions led by a trained facilitator. These sessions employ the latest psychotherapeutic and behaviour change techniques, with peers reading about these tools and learning to apply them between the sessions.

This opportunity is suitable for facilitators who:
Are interested in mental health and supporting the community's wellbeing,
Have experience with facilitating groups, and great participant ratings
Are available 4-6h/week to facilitate an online group session of 90-120 minutes over 8 weeks.
Why do it? We offer:
Science-based facilitation training throughout, so you can learn and grow:, e.g., including deliberate practice, systematic feedback curated materials and guides for how to run the program
Community-based learning: You will join our network of facilitators and experts, enabling you to share your journey and insights, and to support one another; expert supervision from mental health professionals and therapists is available
Certificates will be provided for: :
the impact you had on your groups' wellbeing (taken from the pre-post-evaluation),
the completion of the facilitator skills training
Certificates will be supplemented with a report detailing quantitative and qualitative ratings from your peers across multiple domains (evolved progress over time)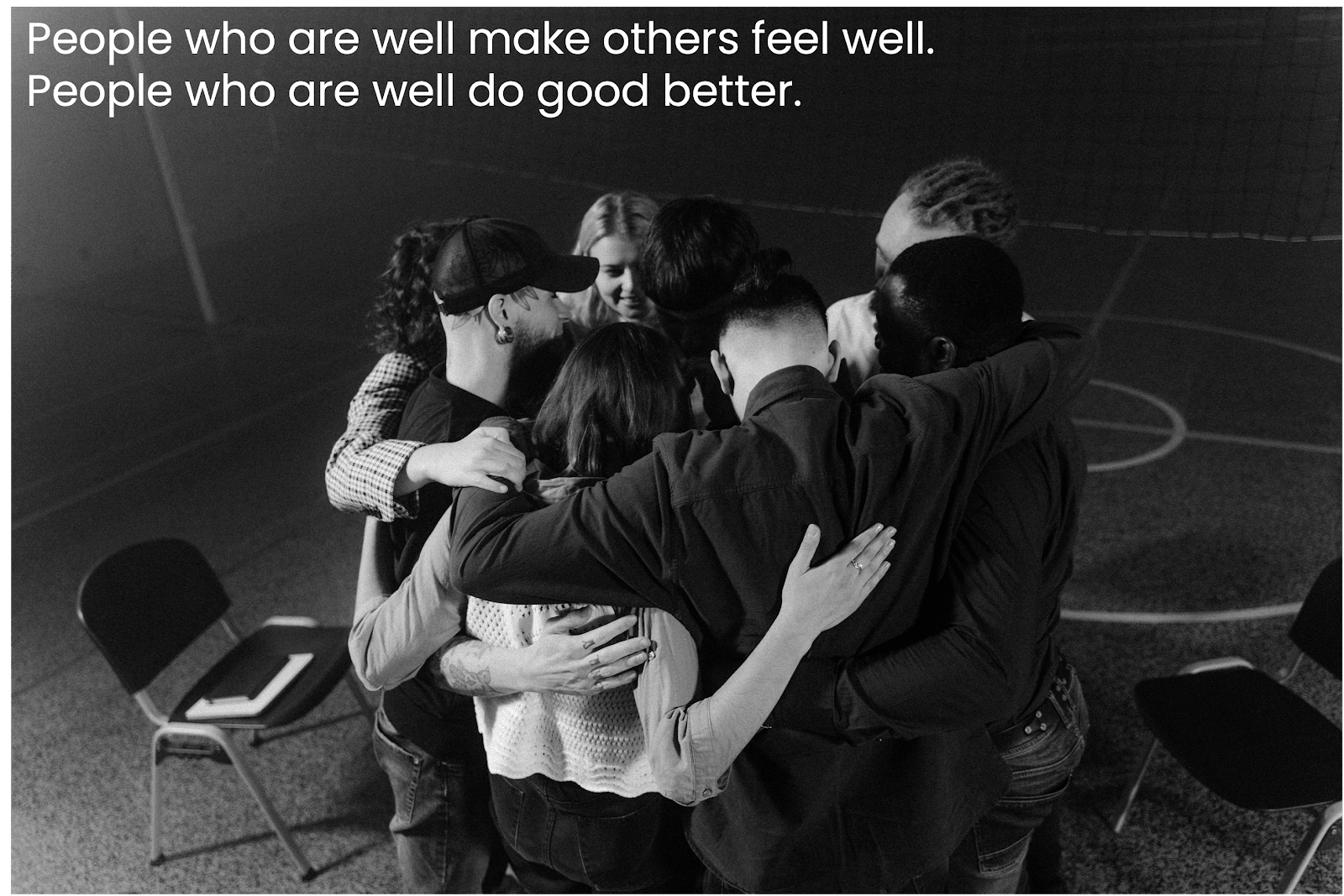 What does the program consist of?
The program is experiential and practice-based; participants will learn through repeated, deliberate practice, so that their new skills can eventually become habitual. We will draw on techniques backed by cutting-edge research, particularly those from the gold standard of third-wave CBT. These techniques can be applied to a variety of target areas: anxiety, low mood, perfectionism, procrastination, self-esteem, productivity, and more. You can learn more about the rationale and background behind our method on our website.
What does the facilitator role involve?
As the facilitator, your role is not to teach the group. Facilitators will need to create the best possible space for peers to feel comfortable sharing personal experiences, to practice newly learned tools together, to discuss, bond and support each other. You provide the structure and create the atmosphere. This can be an amazing opportunity for self-development and to support your community.
Before the program facilitators will: (~ 10 hours)
Complete basic training, reviewing the facilitator guide and other related materials
Set everything up for the sessions, and welcome your participants.
Join and get to know the facilitator community.
If you are an experienced facilitator or mental health expert, you may also have the opportunity to contribute to the development of our materials and session content.
For 8 weeks during the program facilitators will: (4-6 hours p/w):
Prepare for the group sessions by getting familiar with weekly materials; this takes ~1-2 hours p/w, depending on how familiar you are with the content already.
Facilitate weekly 90-120 minute sessions on Zoom for your group of 4-8 participants.
Take part in the weekly facilitator reflection, and review the participant feedback after each session (~15 min per week).
How do I apply?
It takes roughly 20 min to apply via this form. Applications will be reviewed on a rolling basis after. We recommend filling out this form on your computer since you will link files and type answers for open questions. If you previously applied for a facilitator role at Rethink Wellbeing, thank you! We have your information on file, and will reach out if we think there is a fit for this role.
Here's what happens after you apply:
We review your answers and invite you to interview via email if there is a fit.
You will be invited to a short role-play session
We match you up with a support group that suits you best.
We onboard and train you.
You embark on an 8-week journey to learn, grow, and support the mental wellbeing of your peers!