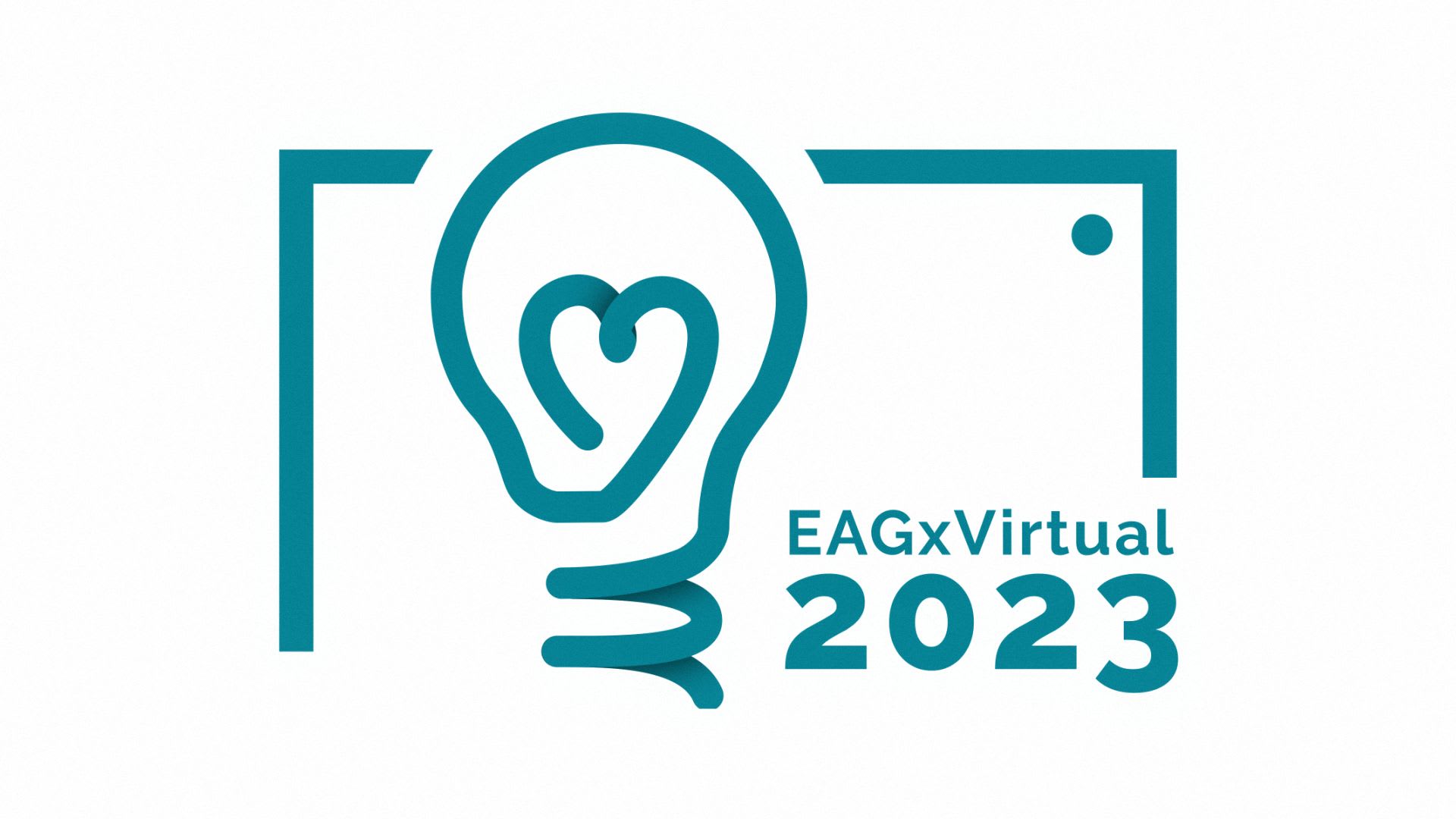 EAGxVirtual 2023 will take place on November 17-19
Imagine interacting with EAs from over 70 countries and learning from their unique perspectives. Imagine walking across a virtual venue and making valuable connections, all from the comfort of your own home. Imagine no visa requirements and no airports. It's about to come true this November.
Vision for the conference
Our main goal is to help attendees identify the next steps to act based on EA principles wherever they are in the world and build stronger bonds within the community.
Many people living outside of major EA hubs have uncertainties about how to take action. They don't have a good understanding of the EA landscape or who to ask. There are many types of constraints: language barriers, travel restrictions, or lack of knowledge about relevant opportunities.
We want to address that by facilitating valuable connections, highlighting relevant opportunities and resources, and inviting speakers who are working on concrete projects. There will be a range of talks, workshops, live Q&A sessions, office hours with experts, and facilitated networking.
What to expect
Last year's EAGxVirtual featured 900 participants from 75 countries and facilitated lots of connections and progress. We want to build on this success, experiment, and improve.
You can expect:
Action-oriented content that will be relevant to people from different contexts and locations
Always-available virtual venue (Gathertown) for unstructured conversations, socials, and private meetings
Schedule tailored for participants from different time zones
Application process
Applications are now open!
Admissions will not be based on prior EA engagement or EA background knowledge. We welcome all who have a genuine interest in learning more or connecting!
If you are completely new to EA, we recommend signing up for the Introductory EA Program to familiarise yourself with the core ideas.
***
EAGxVirtual 2023 will be hosted by EA Anywhere with the support of the CEA Events team.
We are looking forward to an inspiring conference with you!