Jan 30, 2023: Updates to cost per placement, per comments
Marketing, PR & comms skills lists now live (in addition to Ops, PA & ExA work)
Candidates can now explicitly list themselves as having marketing, comms & fundraising roles. As we previously discussed, these kinds of skills are often swept under the operations umbrella at many EA-aligned orgs, especially smaller ones.
We soft-launched the option in our sign-up form during Dec '22, and have already had ~12 people be open to these roles on their profile.
You can view candidates by role on our roles page here. If you're an existing candidate who'd like to add those skills to your profile, email us at info@pineappleoperations.org.
Fiscal sponsorship and operations support are a common pain points of early stage projects, so we've shared some recommendations from operations staff at other EA organizations. The Pineapple Ops team has not personally vetted or thoroughly reviewed this list. Please do research any fiscal sponsor you wish to work with.
Why are we sharing these resources? Knowledge sharing of operations in EA has a lot of room for improvement. Since our team doesn't have the capacity to do resource compilations ourselves with a concerted effort, we wanted to try collaborating with other folks to create lists.
Our progress to date (what we think we've done well on)
Progress on placements (our main metric for impact)
We've been up for 3 months, and in that time we've placed at least 9 people in full- or part-time roles, with at least 4 more getting strong leads and/or making it to late stage of the applications process that we know of. We currently list over 180 people candidates.
Rough cost per placement: ~$420 850 USD, taking into account that most placements were part time. (We expect cost per placement to drop as this estimate includes project set-up time)
We've received a lot of positive feedback from employers and candidates alike - even those who haven't yet been placed directly from the board.
Moving fast & experimenting
I am happy with the pace at which we've moved as a part-time project. I think we've found new areas to explore which aren't too ambitious
We are currently experimenting with another, smaller project that we hope will result in more candidate placements, and currently troubleshooting demand-supply issues. (We plan to discuss this project in more depth in future updates).
Areas of improvement
During our informal internal review, I (Vaidehi) felt the main area for improvement was to spend a little bit more time advertising the database to candidates and employers more. We did an initial sprint during November but this died down over Dec & Jan. We want to make sure that folks know about Pineapple Operations and its offered resources. We are currently evaluating capacity to do more advertising, but tentatively want to hit a target of putting out reminders, content or resources every 3-6 weeks. So far, we don't think we've made any major mistakes in the course of running this project.
Additionally, although initial budgeting for the project was correct, we've identified more worthwhile opportunities than we expected to spend our initial funding on and will likely need to reduce time spent on the project or fundraise.
As an unpaid volunteer, I (Vaidehi) have not been as strict on time tracking my hours as I would like to be, so I expect we may be underestimated my time input (and possible counterfactual of where else I could spend my time).
Get Involved & Support us
Let us know if you've been hired or made it to later stages of a job application (or found a good candidate!) because of our job board
We are seeking funding (~$10K) to allow us to take advantage of more opportunities for collaboration / smaller experiments as they arise over the next year. We have enough runway to maintain current operations through for the next ~6 months. If interested, please reach out to Vaidehi (vaidehi@pineappleoperations.org).
Did we miss something? Please share your feedback for us in the comments! We may not have capacity to respond to all feedback directly, but we read and consider all feedback we receive.
---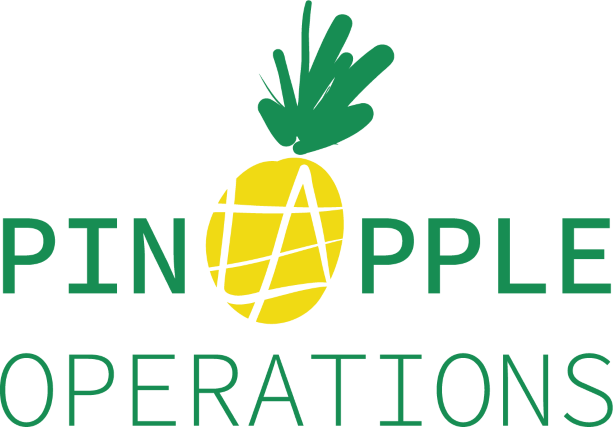 Pineapple Operations is run by Vaidehi Agarwalla & Alexandra Malikova. We're always seeking feedback on our services & resources - please comment or reach out to us at info@pineappleoperations.org.