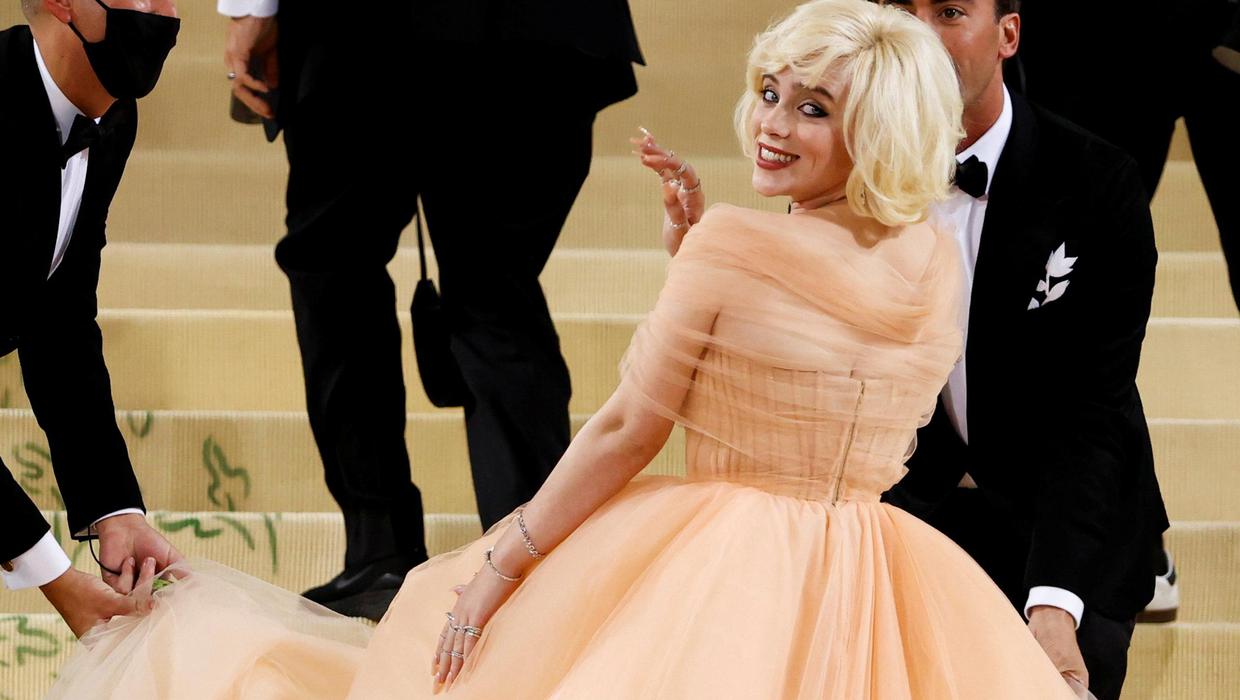 Mink and pig farms might spark a catastrophic bird flu pandemic among humans by evolving a strain capable of efficient mammal-to-mammal transmission. This is an ongoing research project, with updates to this article as I find them.
My main thoughts:
There's more traction than I thought for combatting mink farming on both the demand and supply side. Fur demand is fading and a lot of farms are operating at a consistent loss. On the other hand, this might be a temporary situation driven by the bullwhip effect rather than by activist pressure and fading demand. Fur overall remains a $40 billion global industry. At about $10,000-$20,000 per mink coat, and with enough mink pelts produced annually to make about a million coats, minks alone appear to account for around 25%-50% of the total global fur industry, possibly more.
Farms are paranoid, possibly for good reason, that even telemarketers are what they consider terroristic animal rights activists. That makes me pessimistic about adoption of engineered biosafety solutions. However, I think several safety measures are still work exploring.

Build nets to stop bird:mink contact.
Shifting from wet to dry food.
Use barn-only shoes to stop workers from tracking infected bird poop into barns.
Promote routine respirator and vaccine use among farm workers.

There's at least one startup, Geneus Biotech in Amsterdam, working on cultured fur, which seems promising, although it may take at least another year to reach consumers.
It may be best to focus on banning the weak and potentially vanishing fur industry, while installing biosafety improvements at the gargantuan global network of factory farms.
Neither of these approaches would be easy, but this is a critically important issue and both engineered and regulatory solutions seem at least viable.
A looming bird flu pandemic in humans
We are in the middle of a horrible bird flu pandemic among wild birds and poultry. The H5N1 strain has historically had about a 50% case fatality rate in humans, but it currently does not transmit efficiently between mammals, including humans.
If some strains of bird flu such as H5N1 transmitted efficiently among humans, and stayed just as deadly, it would be a civilization-threatening catastrophe far beyond anything we experienced with COVID-19.
Five months ago,[1] H5N1 not only jumped to minks, but spread efficiently among them. This was on a partially open-air Spanish mink farm, and minks were fed on raw fish and poultry products, among other items. Over 50,000 minks were culled.
Scientists have sounded the alarm that mink farms could generate a bird flu strain capable of causing a human pandemic. Mammal-to-mammal transmission among minks could evolve a virus adapted for efficient transmission in mammalian lungs.
Zeynep Tufekci suggested a number of interventions for preventing or mitigating a bird flu pandemic.
Shutting down mink farms
Improving bird flu surveillance networks and expanding them beyond the poultry industry to pig farms
Expanding testing services and stockpiles of vaccines and antivirals
Developing new and better vaccines, such as mRNA vaccines or a universal flu vaccine
Voluntary vaccination of at-risk farmworkers and healthcare workers
Expanded vaccination of poultry
In this scenario, the most decisive steps for preventing a human pandemic is preventing the mink farms from getting infected, and preventing the disease from jumping to the farm workers.
Shutting down mink farms
Shutting down mink farms may be the most effective option, and could also have animal welfare benefits. I think it's seriously worth pursuing.
This doesn't have to look like a simple ban. It could also be a coordinated buy-out, and there are already efforst in this direction, at least in the USA according to KOIN. The mink industry is becoming less profitable every year because of falling demand.
At the same time, the industry appears to be deeply insular, highly and perhaps rightly suspicious of being surveilled and possibly attacked by animal rights activists. A blueprint for ending the fur industry was published in 2009 called The Blueprint: Complete Guide To Ending The Fur Industry. It's exceptionally well-written and engaging simply from a literary standpoint.
The writers drove around to locate fur farms, then published their addresses, layouts, photographs, and operational status, which at least one fur farmer described as "a terrorist handbook." In response, the Fur Commission stated "The days of finding security by keeping a low profile in a rural location are over." Apparently pelts have recently gone through a period of being sold at a loss for at least 4 consecutive years.
WARNING: Anyone even looking at this stuff should be aware that the FBI is surveilling Peter Young, the publisher of this document, and I would not be surprised at all if it's easy to end up on their watchlist by associating yourself.
I put Billie Eilish at the top of the post because she convinced Oscar de la Renta to end its profitable business in furs. Celebrity anti-fur activism seems like a key way to kill demand for furs among the people who actually buy them.
According to the Humane Society, "An increasing number of fashion designers and retailers are dropping fur cruelty. In the last few years alone, Moncler, Dolce & Gabbana, Canada Goose, Oscar de la Renta, Valentino, Gucci, Burberry, Versace, Chanel, Prada and other high-profile brands have announced fur-free policies."
According to Glossy (4 days ago), "These bans and culling of millions of minks led Kopenhagan Fur, the world's largest fur auction house, to announce that it will be closing this year...
Overall, fur is quickly falling out of the fashion zeitgeist. London Fashion Week banned fur at shows in 2018. In 2022, it was joined by Copenhagen Fashion Week, where a recent Margot Tenenbaum-themed runway show by Baum und Pferdgarten featured zero mink coats. Schiaparelli's recent viral fashion show with Kylie Jenner's famous lion-head dress was an entirely faux-fur affair.
In global luxury capital France, a 2021 poll by the Institut Français d'Opinion Publique (IFOP) found that 90% of the population is opposed to fur. A 2019 Boston Consulting Group report found that animal welfare was the top sustainability concern among Gen-Z luxury customers, while 64% of Gen-Z and millennial shoppers said sustainability impacts their purchase decisions. But demand for mink fur certainly still exists, especially in other global markets: Luxury consumers in China are still interested in buying fur, for example."
However, there are three main reasons I can see why this approach may prove unsuccessful, at least if we're targing the supply side:
Despite falling demand, as of December 2022 about 100 million minks are killed for pelts annually, meaning there are about 50 million in pelt farms at any given time. With about 50-60 minks per coat, that's the equivalent of about 1 million new mink fur coats per year. Furthermore, industry turmoil appears to be driven by the bullwhip effect, with high demand in 2013 leading to overproduction and a subsequent downturn in prices. Farms may "pelt out," killing their animals and selling at a loss, then re-emerge when prices shoot up again. Banning farms in one place may just cause the price to shoot up again faster. The more farms are banned, the more valuable it is for remaining farms and their suppliers and buyers to invest in securing their business both from activists and from regulators.
Industry and consumers might respond to a mink farming ban by expanding factory farming of other sources of fur.
If responsible countries shut down their mink farms, irresponsible countries might move to satisfy global demand, resulting simply in a shift of mink farming from more responsible countries to less responsible countries.
Netted enclosures for farms
A second intervention might be shifting to enclosed barns. I briefly considered the idea of a hard closed barn, like this:
However, building barns like this would be expensive, cause a massive logistical disruption in the farm's operations, and might create an unfavorable tradeoff by decreasing ventilation within the barns. A better solution, I think, would be some sort of netting structure over the barns. It might look like this, but with a barn underneath.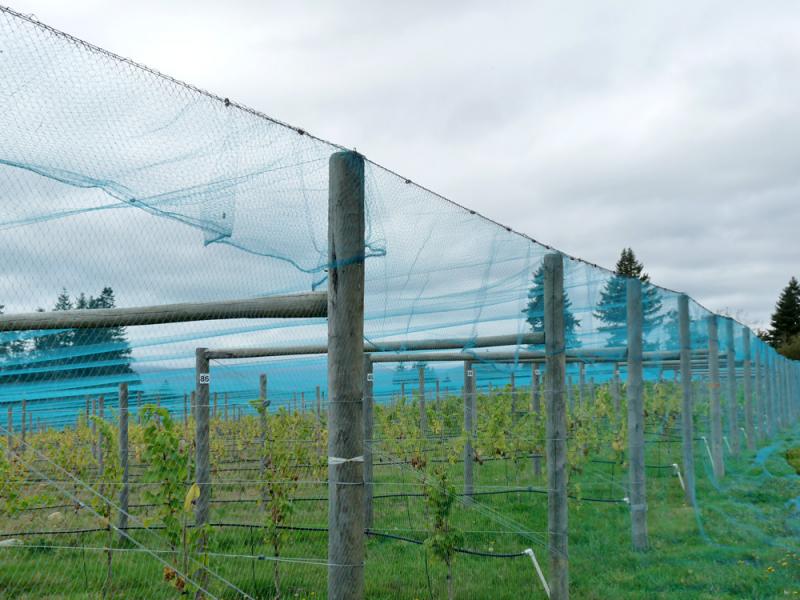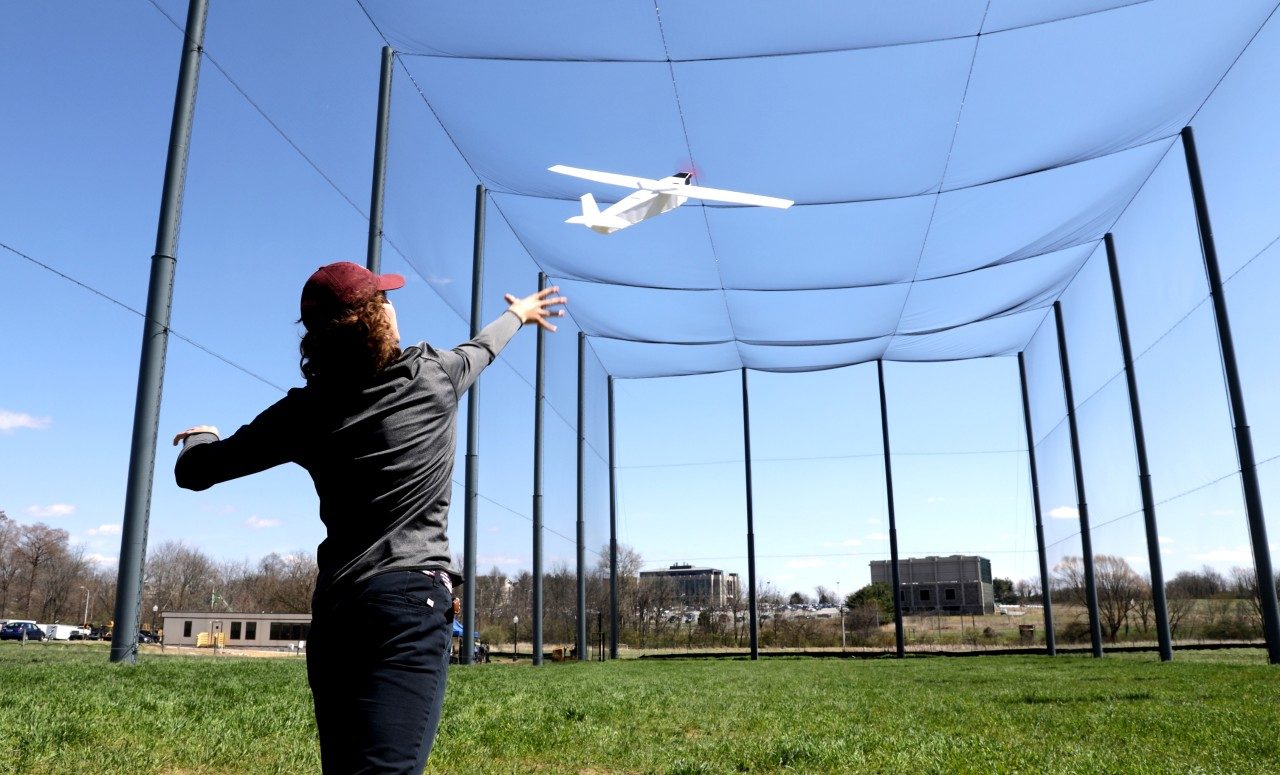 It's possible that mink farms would enthusiastically adopt this technology on their own, to mitigate the risk of having their entire farm culled due to a bird flu outbreak. They might just need the idea and a concrete path to get it installed. It might represent a significant capital investment, and finding solutions to reduce or eliminate that burden might help as well.
One huge advantage of a netting enclosure is that it eliminates the need to enforce a behavioral change on farm workers. Nobody likes wearing a mask on the job, and convincing the entire global industry of mink farm workers to wear masks at all times from now on seems incredibly hard.
One downside is that it's probably much more expensive to build netted enclosures than to buy masks for all the farm workers, and the netting would need to be maintained.
A second limitation is that netting would not block bird poop. However, it seems like many open-air mink enclosures have roofs, and it may be possible to use special footware and decontamination to prevent workers from tracking contaminated bird poop around on the farm.
A third problem is that minks are sometimes fed poultry products which could be an additional vector. Perhaps a combination of addressing contact with birds, bird poop, and contaminated poultry-based feed would be the most effective solution.
Mink Farm Feed
This is a stub section, I'll continue adding to it as I research more. According to SentientMedia.org's article on mink factory farming:
In farms, mink are fed a paste of fish, chicken, cow, pig, and other leftover meats from the animal agriculture industry. It is placed on top of their wire-topped cages daily for them to feed on.
Understanding what kind of quality controls exist for this feed paste to prevent it containing infectious raw poultry meat would be a valuable next step. I would not be surprised if there are epidemiologists looking at the issue, or companies working in the mink farm feed space.
So the next question is where mink farms typically get their meat paste, and what sort of decontamination treatment, if any, it normally gets.
An interesting article from Penn State college of ag science
From 1964-1972, there was an industry-funded research project that found that conventional wet mink food, prepared by grinding up whole animal carcasses right on the mink ranches, could be replaced by dry diets. Dry diets are half the cost and eliminate sanitation problems, but produce pelts that are nearly as large and just as valuable. However, major fur processors had already invested in wet food processing facilities and didn't want a feed alternative that gave an edge to smaller competitors, and that combined with funding loss in the 1972 election killed this project.

That was 55 years ago, so maybe things have changed since then?
Unfortunately, the author of this article passed away in 2013. I'll try contacting Jonathan Campbell at Penn State, who's the meat extension specialist and is an expert in processed meats, thermal processing, smoking, and hazard analysis critical control point systems.
Microbiological quality of mink feed raw materials and feed production area (2019)
"Feed factories supply the mink farms with pumpable wet feed consisting of a mix of animal by-products and slaughter offal (e.g. by-product from the fishing and meat industries) and plant origin (e.g. corn gluten meal, soybean oil and extruded cereals)."

Lots of previous studies link various disease outbreaks on mink farms to their feed.
I've emailed the corresponding author to ask about why mink farms continue to be fed wet mink food even now.
Require respirators on mink farms
Requiring mink farm workers to use respirators might be a tractable strategy for preventing mink-to-human transmission. It's good for the farm owners, because it lowers their potential liability and offers a safety-boosting alternative to having the entire global industry shut down. It already has precedent, at least in Spain. It's possible to get a partial implementation by directly appealing to mink farms. They could be incentivized to implement this policy, perhaps by subsidizing their respirators or monitoring and rewarding compliance.
On the Spanish mink farm, they only started testing for a disease outbreak when they noticed that weekly mortality among minks had tripled. That potentially leaves a significant time lag during which farm workers could be exposed to infected minks, without yet noticing that there was something unusual going on. Even if farm workers consistently already use respirators when they're testing for a disease outbreak, I think it's extremely unlikely that respirators are consistently used by mink farm workers around the world during normal times. That may need to change.
Cultured Fur Replacements
The big doubt about cultured meat is whether it'll ever be cheap and realistic enough to compete on taste and price with animal meat. Unlike cultured meat, fur is a luxury product. Furs might even be Veblen goods, with demand increasing with price at least to some extent. We already have faux fur, yet animal fur is still a $40 billion global industry. Potentially, cultured fur could satisfy the appetite for ethical, fashionable fur despite the fact it would undoubtedly be expensive, especially considering the much smaller size of the global fur industry relative to the global meat industry.
Amsterdam-based Geneus Biotech is a startup working on this project, producing Furoid, Wooloid and Hairoid with 3D bioprinting [1, 2]. They're aiming for commercial launch in 2024 and have received a 4 million EUR grant from the EU Commission. I don't yet see images on their website clearly labeled as depicting the fur/wool/hair, only magnified images showing individual hairs embedded in the bioprinted skin-like scaffold. Below are some images their founder, Henri Kunz, sent me from a press release.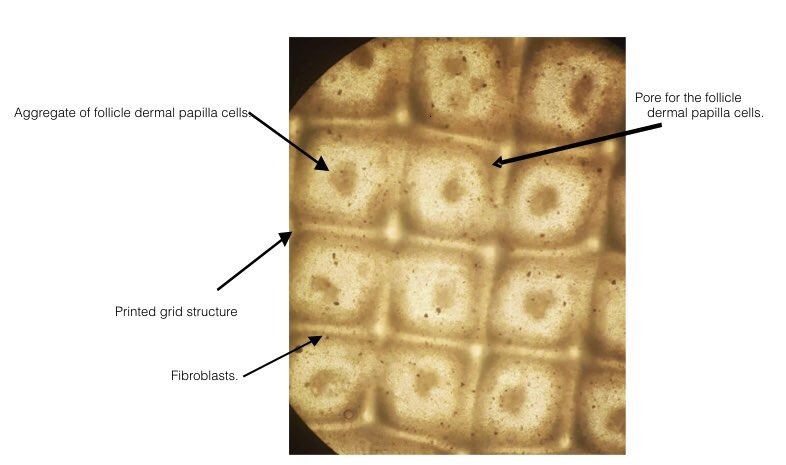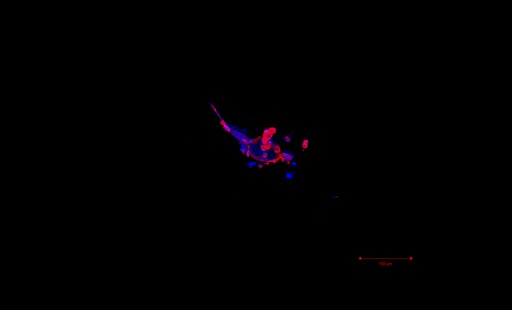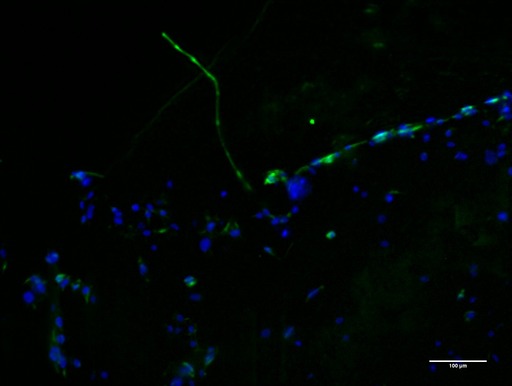 This may be a longer-term effort, since they'll both face competition with the broader fur industry and need to wait at least another year before their commercial launch. It's hard to know what the limits of the technology will be, or to what extent it will substitute for farmed pelts. We might be facing the prospect of a mink-farm-related H5N1 pandemic this year. However, I think their research sounds exciting and support their efforts.
^