The link goes to the Open Science Framework preprint of the full report.
Executive Summary
Rodenticide poisons are cruel and reducing their use would likely represent an improvement in wild animal welfare. This report explores the reasons why rodenticides are used, under what circumstances they could be replaced, and whether they are replaceable with currently available alternatives. As summarized in the table below, agricultural use of rodenticides is well-protected by state and federal laws and that seems unlikely to change, but the use of rodenticides in food processing and conservation would likely be reduced if there were an adequate alternative such as solid form rodent birth control. Continued innovation of reactive tools to eliminate rodent infestations should reduce the use cases where rodenticides are the most cost-effective option for residential customers or public health officials, but will not eliminate their availability to handle major infestations.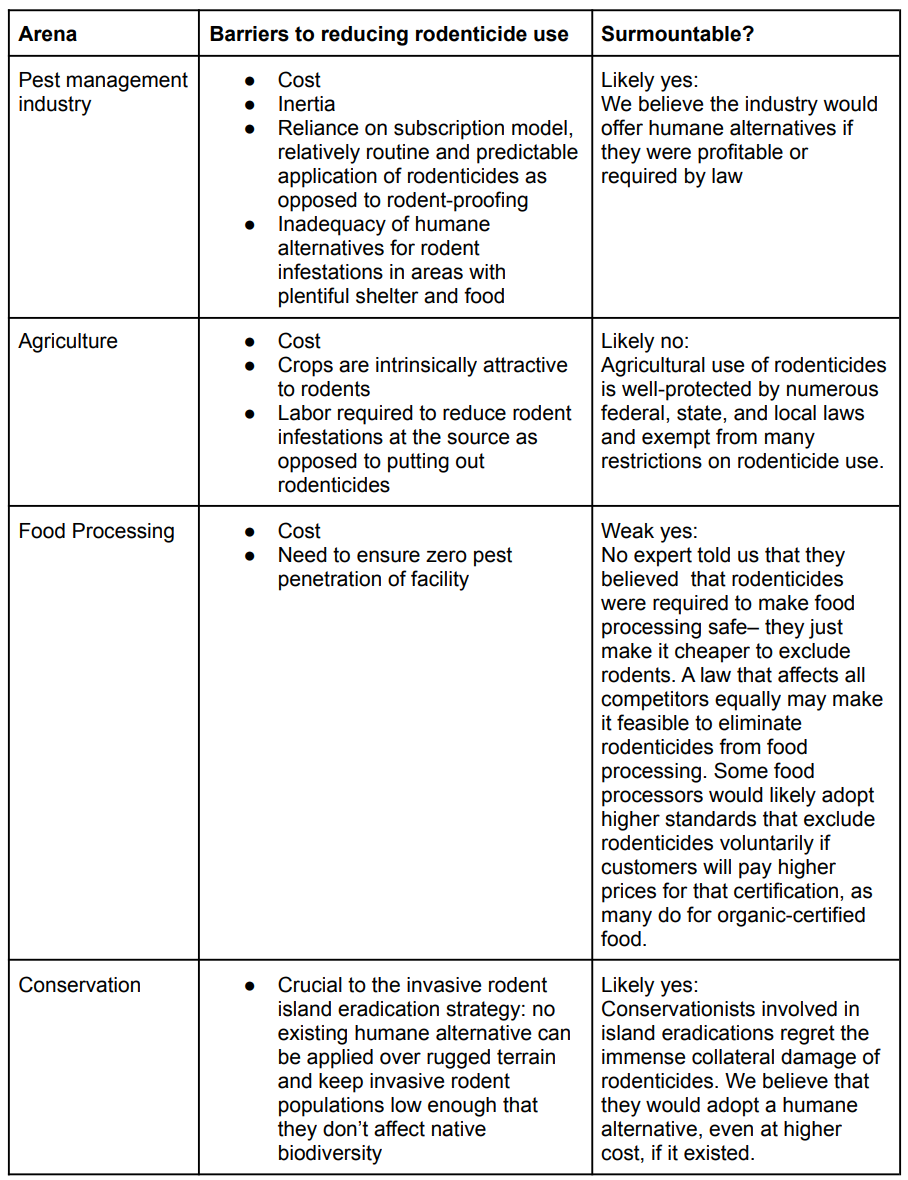 ---


This research is a project of Rethink Priorities. It was written by Holly Elmore. If you're interested in RP's work, you can learn more by visiting our research database. For regular updates, please consider subscribing to our newsletter.