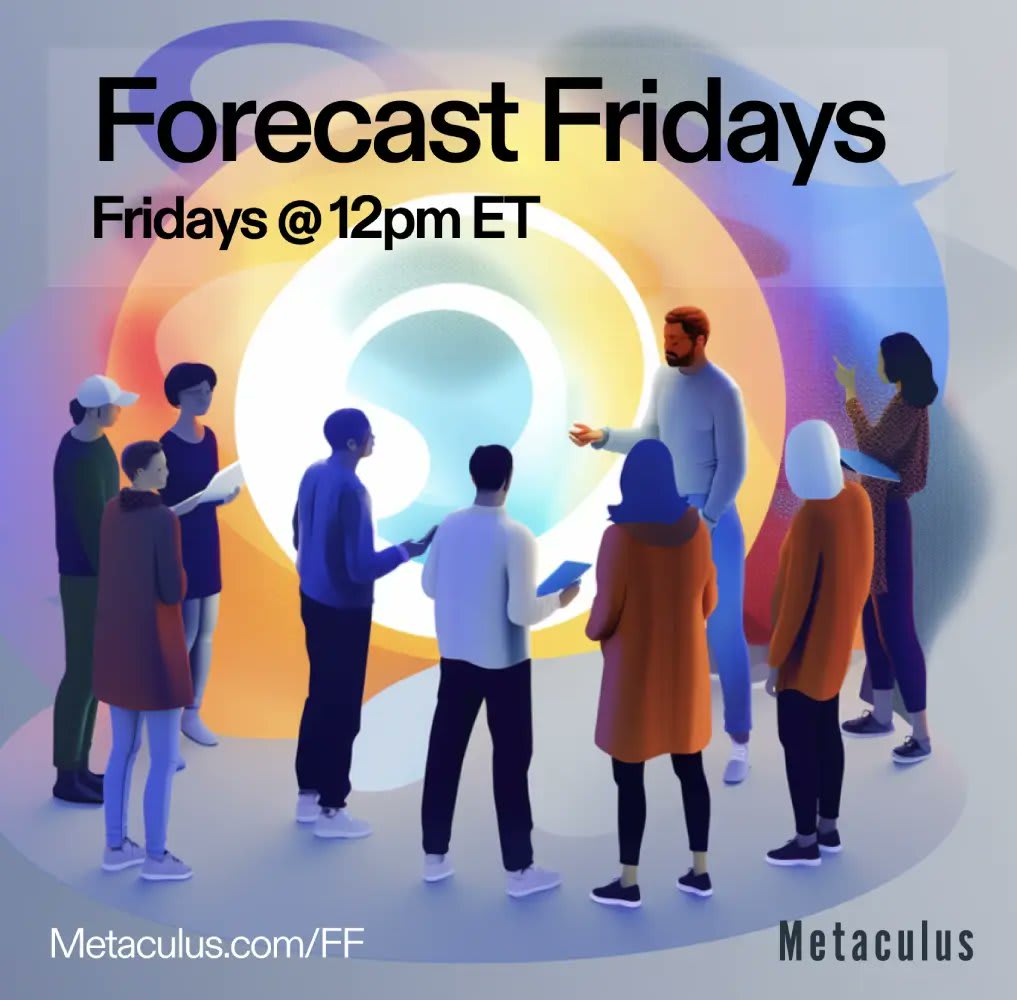 Join us April 7 at 12pm ET/GMT-4 for our third Forecast Friday!
In this session, Metaculus Pro Forecaster Jared Leibowich will lead discussion on forecasting life expectancy in G7 countries. (A Metaculus question from the ongoing Forecasting Our World in Data Tournament.)
Jared Leibowich, is an accomplished forecaster: He won The Economist's 2022 "The World Ahead" contest and took first place in Good Judgment's "In the News" contests in 2021 and 2022. Jared started forecasting in 2020 and has since gone full time, contributing predictions with Metaculus, Samotsvety, and Swift Centre. He also offers tutoring to emerging forecasters and shares his insights with AI and vaccine companies. You can reach him here.

Add Forecast Fridays to your Google Calendar:
—or click here for other formats.
Forecast Friday events feature three concurrent rooms:
Forensic Friday, where a highly-ranked forecaster will lead discussion on a forecast of interest
Freshman Friday, where new and experienced users alike can learn more on how to use the platform
Friday Frenzy, a spirited discussion about the forecasts on questions on the front page of the main feed
This event will take place virtually in the EA Gather Town from 12pm to 1pm ET.
To join, enter Gather Town and use the Metaculus portal. We'll see you there!