I gave a talk introducing AI alignment / risks from advanced AI in June 2022, aimed at a generally technical audience. However, given how fast AI has been moving, I felt I needed an updated talk. I've made a new one closely based off Richard Ngo's Twitter thread, itself based off of The Alignment Problem from a Deep Learning Perspective. There's still too much text, but these slides are updated through March 2023 and have a more technical lens.
People are welcome to use this without attribution, and I hope it's useful for any fieldbuilders who want to improve it! I'm also happy to give this talk if people would like me to -- the slides come out to about 45m, with whatever time remaining for discussion.
Main thesis slide: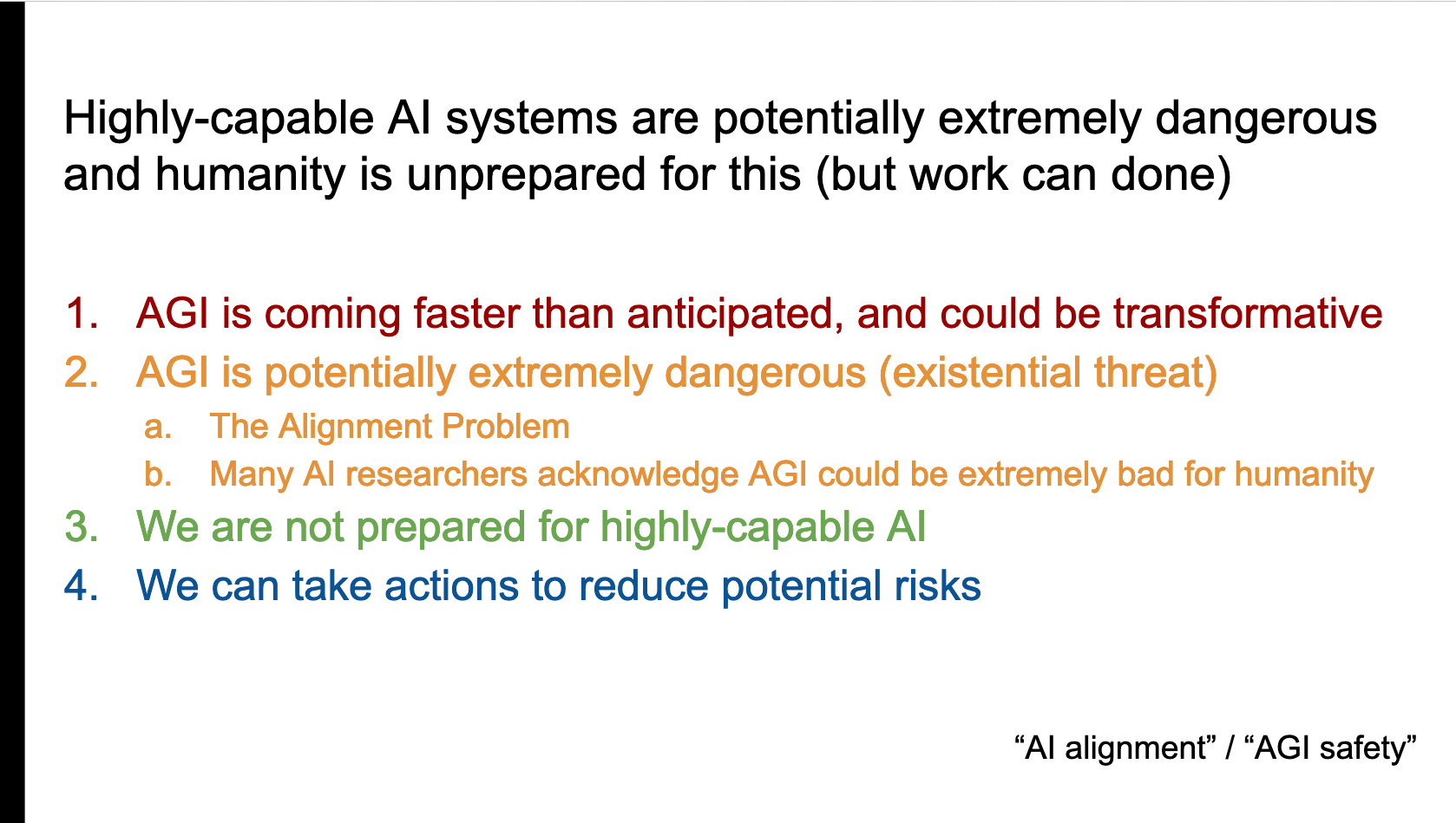 ---
Appendix
Bonus data that I collected after the talk (which was given to AI safety academics)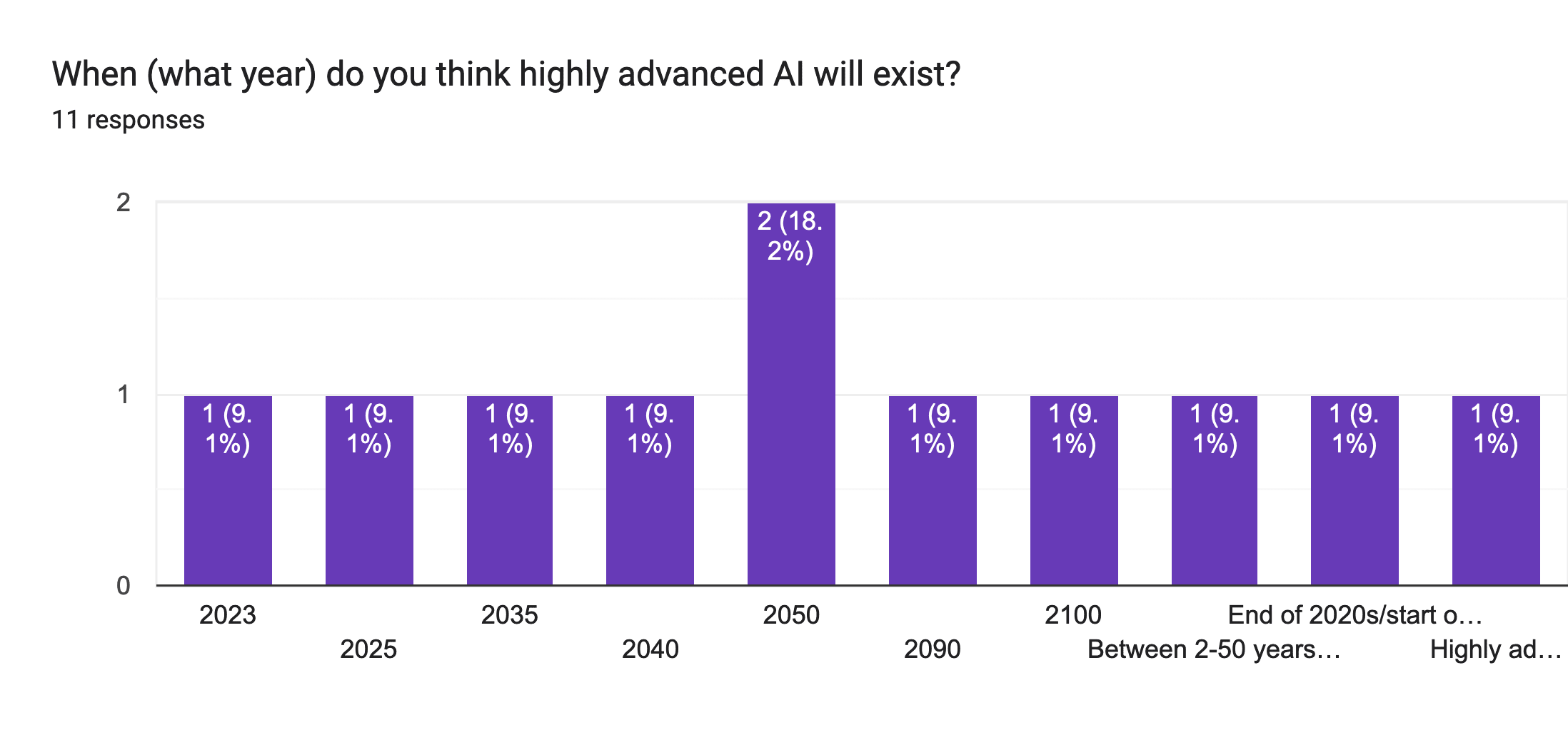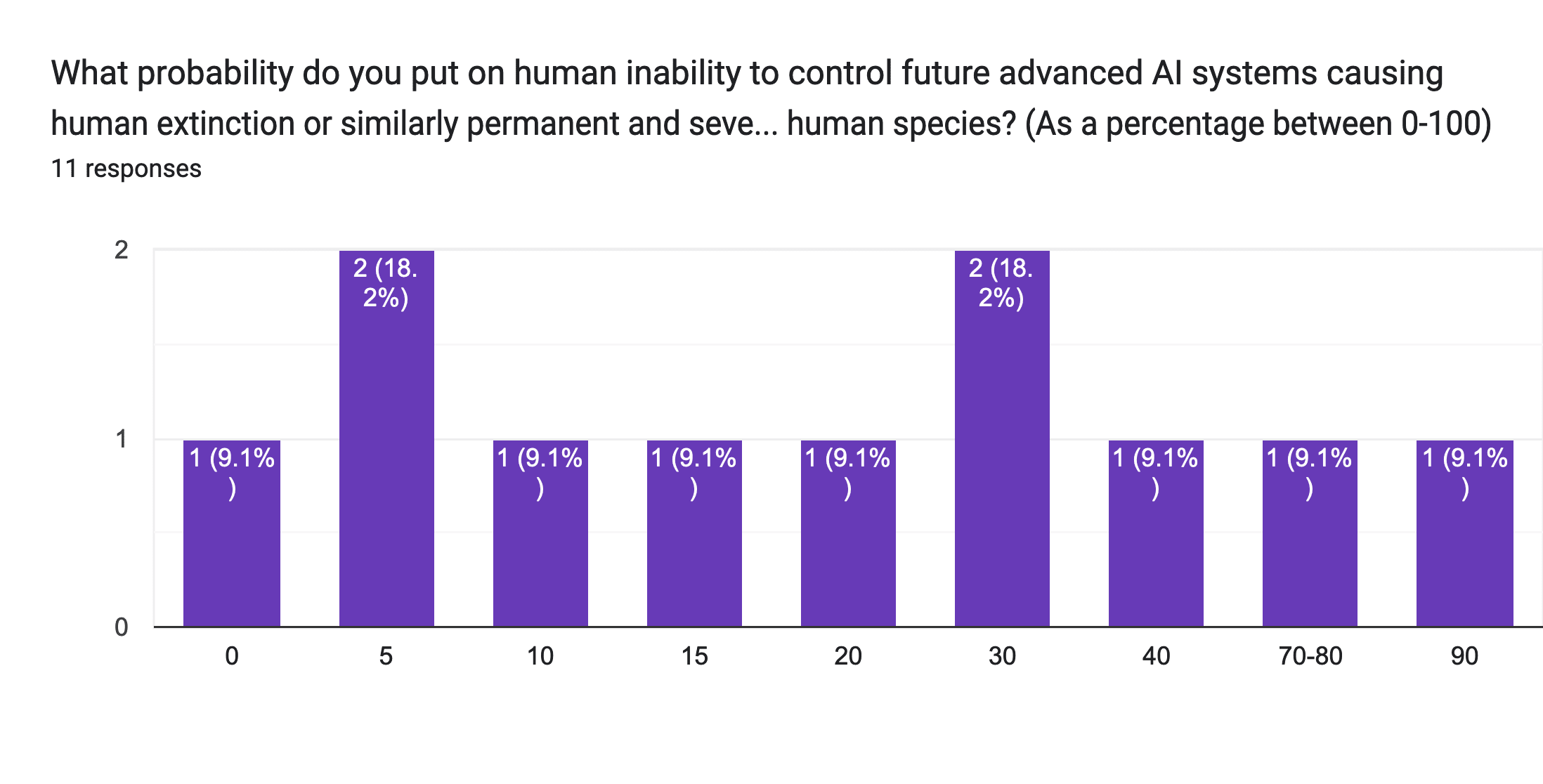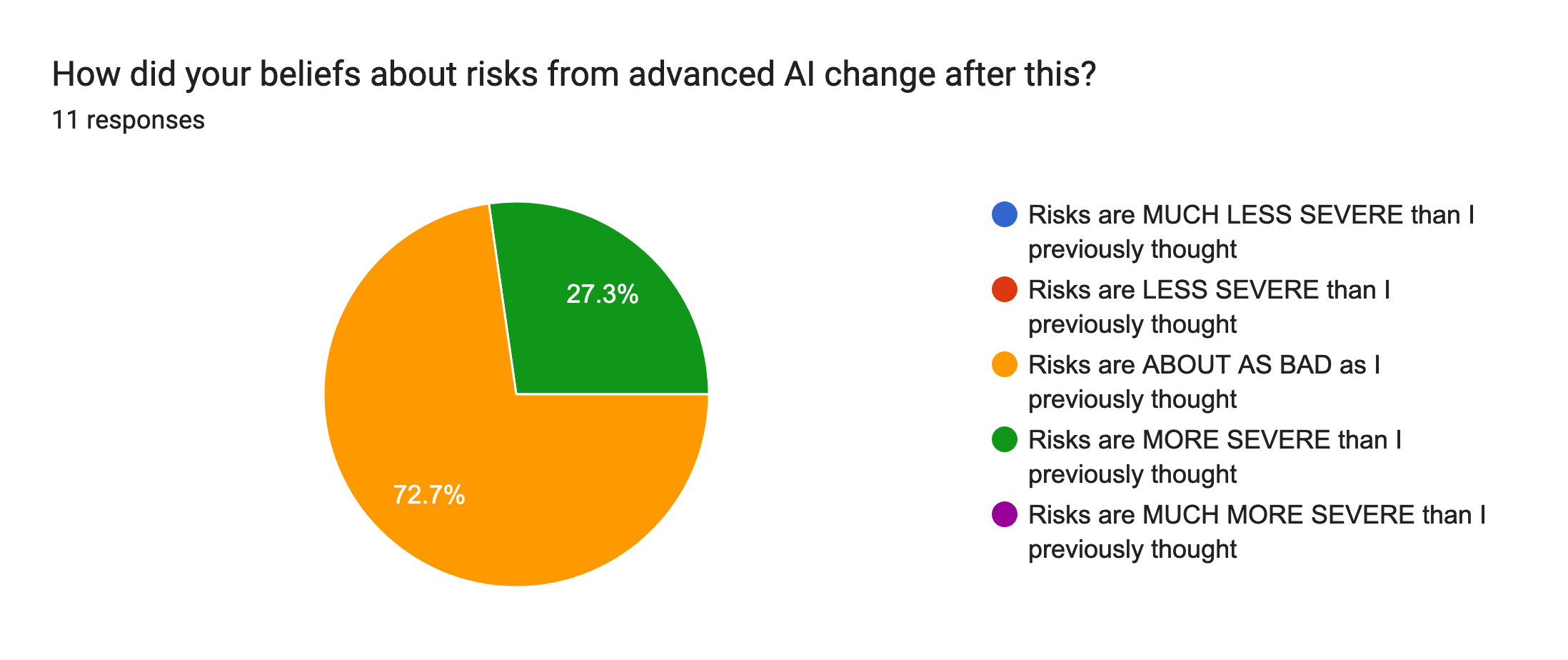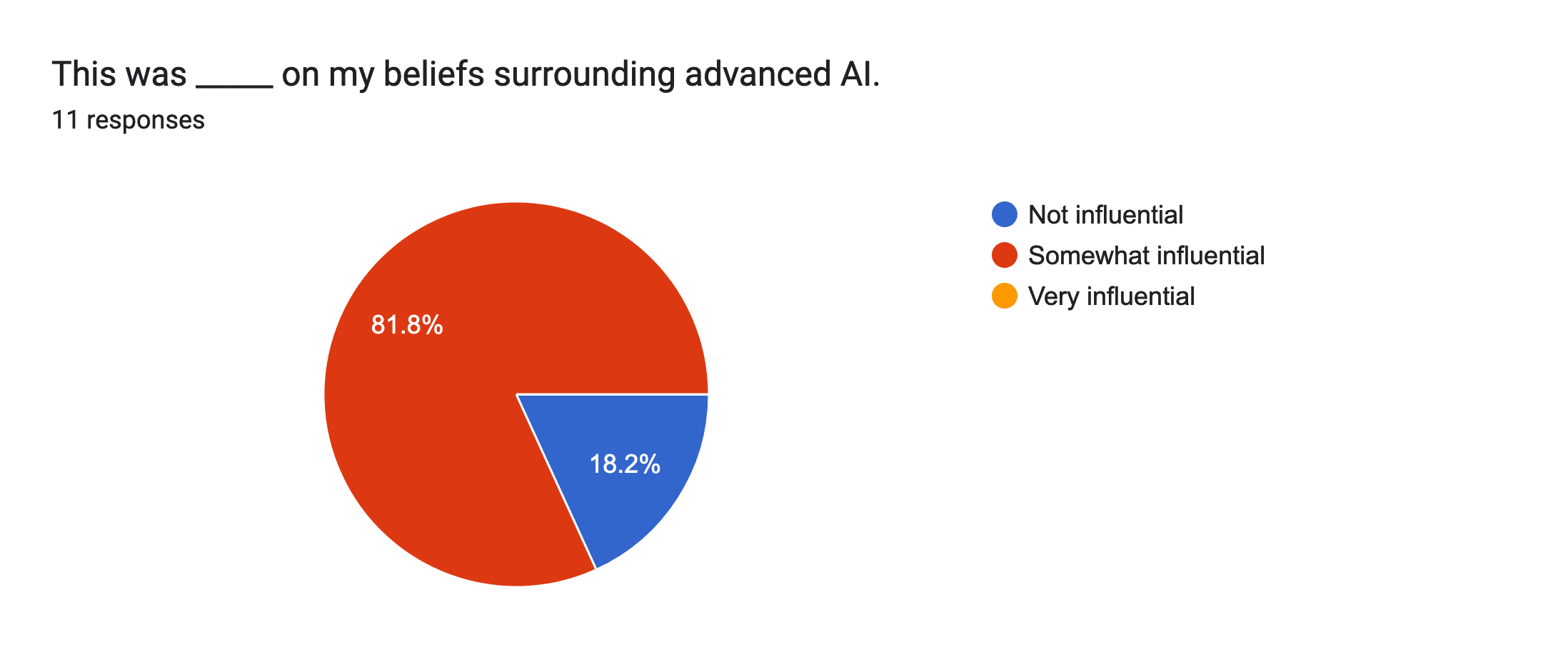 Comments:
Great talk! I liked the clear description of the relative resources going into alignment and improvement of capabilities.
"Not influential" only because I have already read a lot on this topic :-)
Sorry to be a downer I just don't believe in this stuff, I'm not a materialist
I think the alignment problem is one that we, as humans, may not be able to figure out.