I'm cross-posting here this month's EA Groups Newsletter, which I now write for CEA. I'd like to get some feedback if I should continue to do this or not for future months, so let me know in the comments if I should! I'd also love to get feedback on the newsletter itself, and you can do so via commenting below or here in this form.
And if you haven't subscribed to it yet, and you're a group organiser or are interested in EA groups, subscribe here!
Funding for EAG/EAGx, more 80k advising, and a student leader summit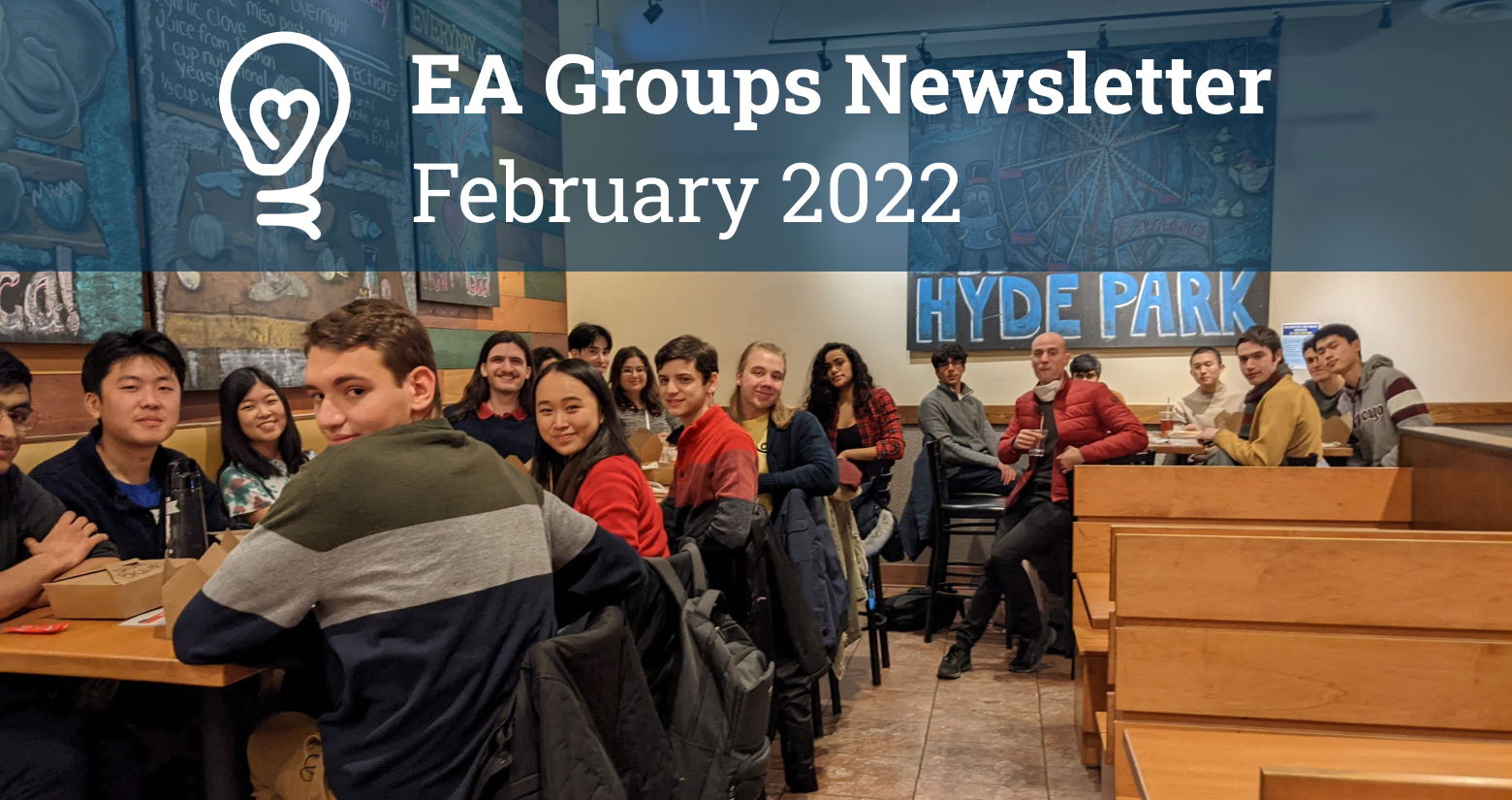 Photo from UChicago Effective Altruism
Hi there,
Two EAGx conferences and one EA Global conference are fast approaching, so if you and your group members haven't applied, now is a good time to do so!
In this newsletter, we cover how groups can coordinate and get funding for group travel expenses to EAG conferences, how you can apply for CEA's support to organise a community event, and a link to 80k's FAQ for student group leaders about their 1-1 advising. We also announce an upcoming 3-night summit for student group organisers that will be put on by the Global Challenges Project in the UK after EAG London.
This newsletter also includes info about upcoming opportunities and programs for you and your group members, useful links and updates, and job postings relevant for group organisers. We also have a spotlight on EA Georgia Tech.
All the best,
CEA Groups Team
CEA Announcements 📢
Coordinating travel for your group to attend EAG/EAGx ✈️
If you want to coordinate and book your group's travel and accommodation for an upcoming EAG/EAGx conference, we can help by giving you advanced funding! Read our advice in this document.
Applying for visas to travel to EA conferences in the UK
This form can tell you if you need a visa to visit the UK. Visitor visas in the standard service currently take six weeks on average to get a decision. So we recommend you apply for priority visa processing if the cost is around or below 250 GBP and if it's available. This should let you get a visa decision within 5 working days. You can add this cost to your travel grant application if you haven't applied yet, or email admissions@eaglobal.org to add it if you've applied already, and CEA will likely cover it.
If you want CEA's support to run a conference or other large event where you are, please apply here by March 4. If we approve your application, we will provide:
Financial support. You and other core organisers will also be paid for your work on the event at standard CEA contractor rates (default is $38/hour);
Guidance on how to run the event effectively;
Assistance in identifying speakers and co-organisers;
We are also planning an Events Retreat (April 8-13 near Oxford) to connect people interested in event organising. You can express interest in attending this retreat using the same application form. More information here, including a case for why you should apply!
2022 EAG conference dates and locations 📅
Here's an updated list of when and where there are EAG conferences this year:
EAGx Oxford (Examination Schools, 26 - 27 March)
EAGx Boston (Boston Convention and Exhibition Center, 1 - 3 April)
EAG London (The Brewery and The Barbican, 15 - 17 April)
EAGx Prague (13 - 15 May)
EAGx Australia (Australian National University, Canberra, 8 - 10 July)
EAG SF (Palace of Fine Arts, 29 - 31 July)
EAGx Singapore (likely 2 - 4 September)
EAG DC (Ronald Reagan Building and International Trade Center, 23 - 25 September)
EAGx Berlin (likely September/October)
You can add all of these dates to your calendar using this link. Apply now for EAGx Boston, EAGx Oxford, and EAG London!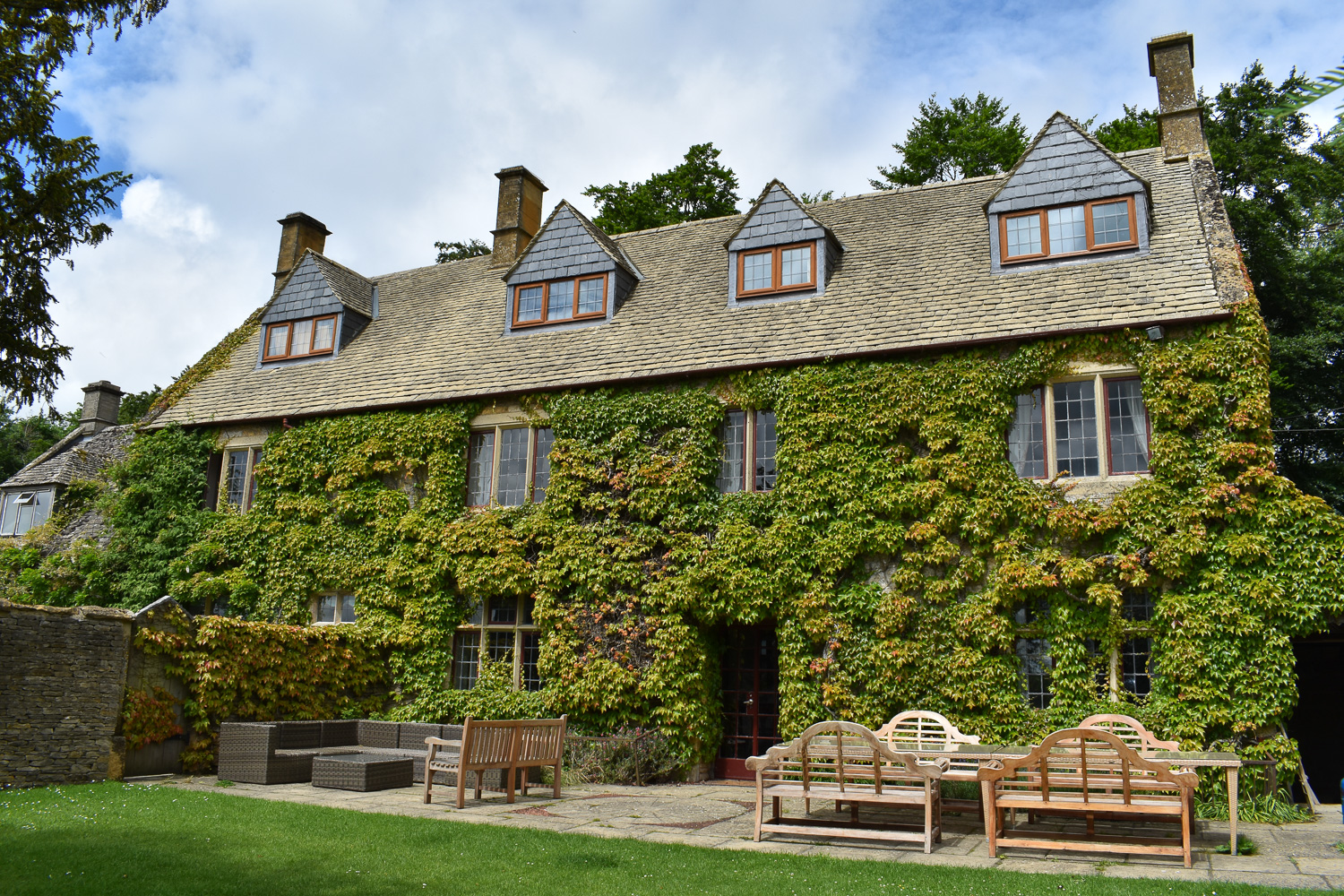 Photo of the summit venue (Luckley Holidays)
The Global Challenges Project will be running a three-night summit in the UK for student group organisers after EAG London, in association with CEA. It will be held from April 18-21 and will be free-of-charge to all accepted participants. The aim of the summit is to help organisers better run their student groups and help them boost their personal career plans. Since slots are limited, they will have to choose who to accept based on who they think would get the most out of it. Learn more and apply here!
The Community Health team tries to find important gaps in the EA and longtermism communities, and then tries to fill them (either ourselves if that's tractable, or by finding someone else to fill them). They just updated their "who are we" doc with really useful information about the team and when to get in contact with them. See it here!

Opportunities for you or your group members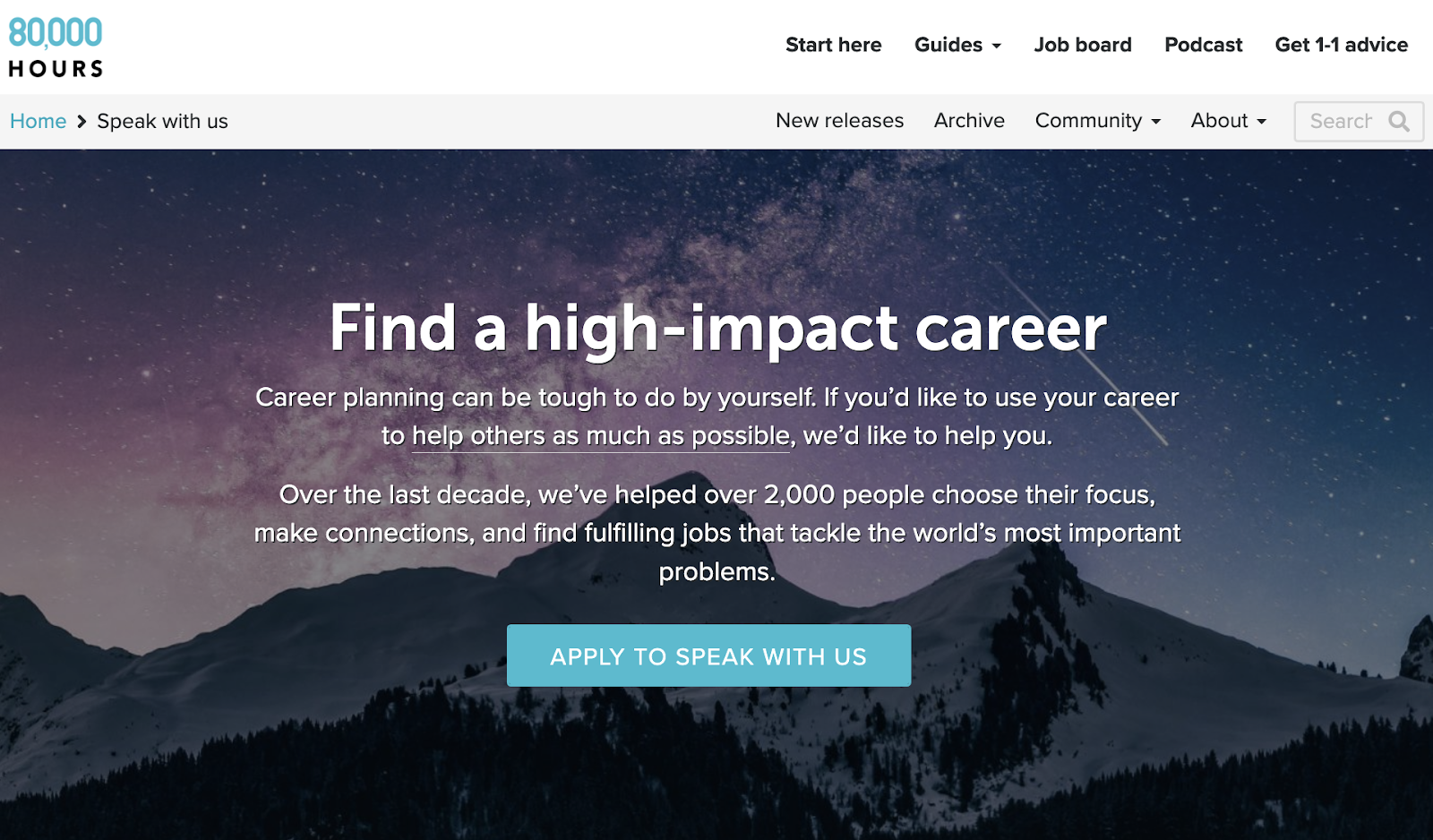 Useful/interesting links
Group updates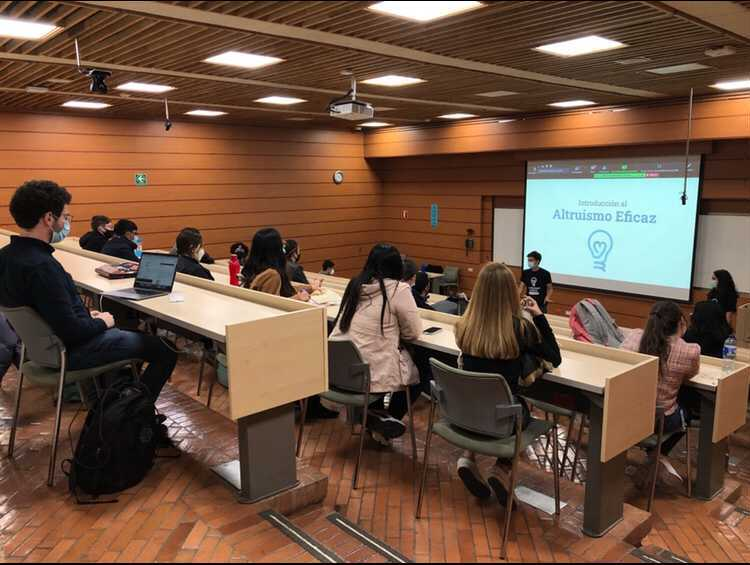 Altruismo Eficaz Los Andes (Colombia), pictured above, did its first intro talk, which had very good attendance, and is now launching its first fellowship.
EA Israel launched an intro to EA video in order to improve their online onboarding experience, and it received very positive feedback so far. (It has English subtitles.) The video is based on EA Israel's recent work on EA messaging that they published on the Forum.
Yale EA has rented an office space for the semester. They hope that the space can be used for all kinds of YEA events, as well as for the YEA community members to work, discuss, and learn from each other.
LSE EA had Philip Trammell give a talk on patient philanthropy. Given their group has a lot of people interested in economics, many people stayed after the talk for 90 minutes to try to understand all the graphs.
EA Philippines now has a spin-off organisation called Animal Empathy Philippines (AEP) focused on doing community-building work on effective animal advocacy in the Philippines. AEP recently got a $64,000 grant from the EA Animal Welfare Fund.
Jobs, internships, and volunteering
This section lists opportunities that might be suitable for people with EA group organising experience.
For more roles related to building the EA movement, check out this filtered list on the 80,000 Hours job board. You can also check out the EA Internships Board.
Key resources for groups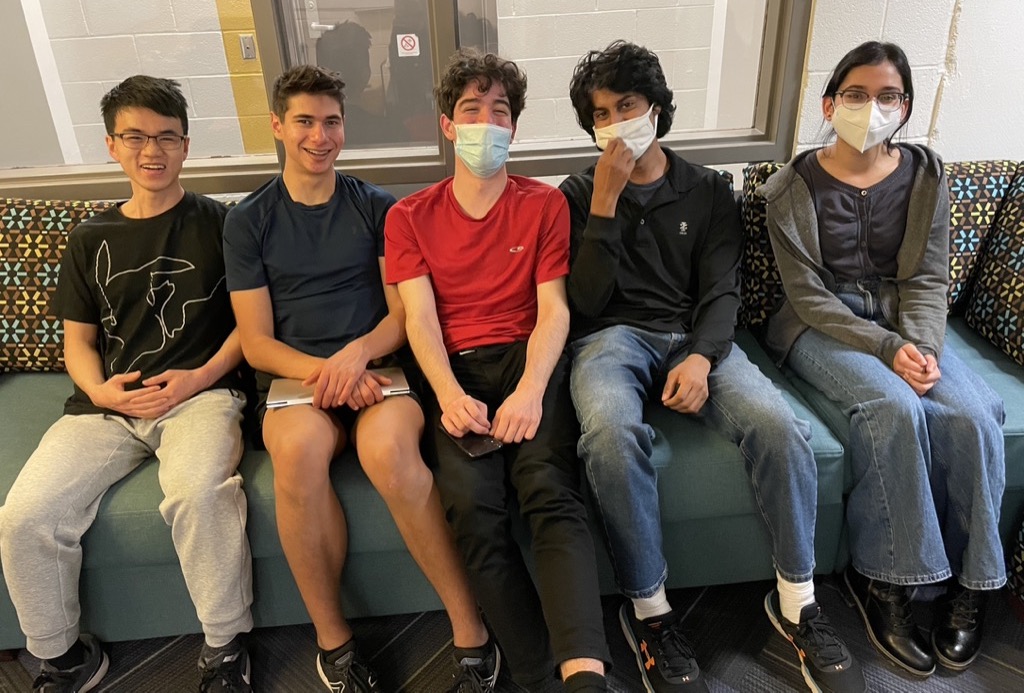 Effective Altruism at Georgia Tech was founded in Fall 2021 by Michael Chen, Anish Upadhayay, and Gaurav Sett. Since then, EA @ GT has grown to 9 organisers, 124 current fellows and 48 past fellows.
On organising intro fellowships:
"We facilitated several cohorts and were astounded by the increasing interest we found: Spring 2021 had 8 participants, Fall 2021 had 35, and at the time of writing, Spring 2022 has over 120 (66 for our Introductory Seminar, 28 for the Precipice Reading Group, and 39 for AI Safety Fundamentals). I initially had serious doubts that I could do a decent job of facilitating discussions for the program, and I thought it would be best to just have Stanford EA provide the facilitators for our first program. But facilitating has been a lot easier than I thought – the readings just really click with some people, and your role as a facilitator is mainly just to guide the discussion along and clarify misunderstandings."

Read more about EA at Georgia Tech here. If there is an organiser or a group you'd like to see featured, suggest them via our feedback form!