I was a bit surprised by this post arguing against using the term "funding overhang". In part it made me realise that others are maybe thinking of the term differently than I am. I'm not sure whether we should stop using the term, but I thought I'd quickly write-up my understanding of the term, so we could have that as background for the conversation.
My basic picture is that there's some flow of people turning up willing to do projects, and some flow of money turning up willing to fund them. Then there's a matching process, and some work happens.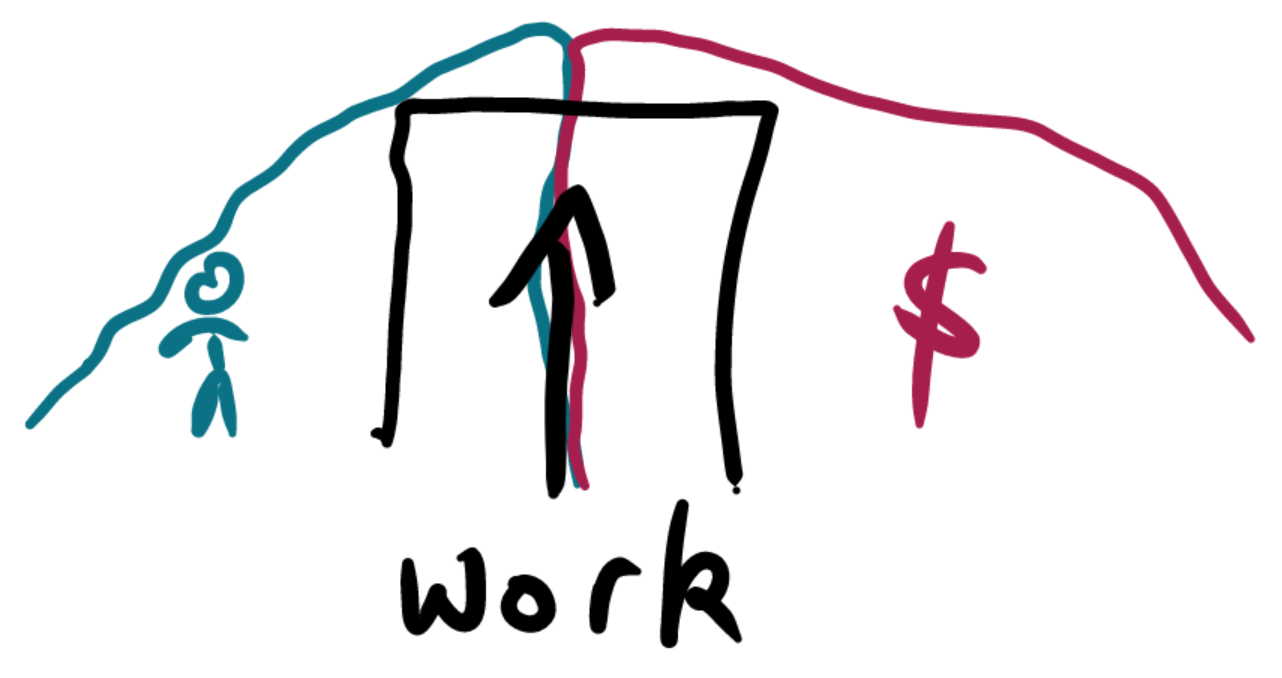 If they're roughly balanced, increasing the flow of either has some effect. Increasing the flow of labour, as well as displacing less talented labour, may also drive wages down, and result in more total work. Increasing the flow of money can help to fund reasonable marginal people, or attract more people to the field.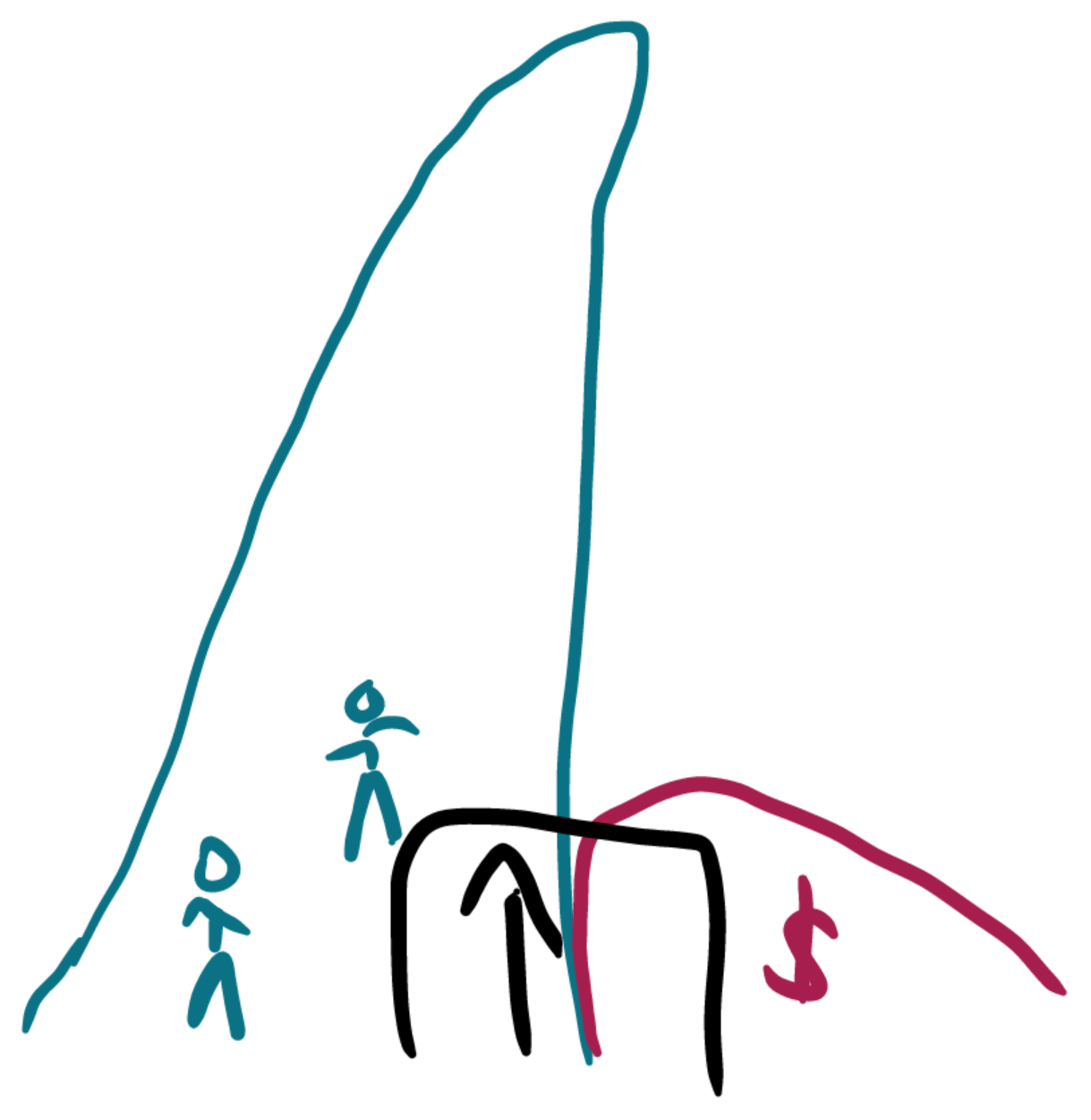 In the case of a labour overhang, there are many more qualified people turning up than there is money to support them. This means that:
Most of the people turning up end up not getting funded, and going away to do something else instead

More people turning up can improve the quality of the work done, but they don't significantly increase the total quantity of people employed

More money turning up can easily increase the total quantity of people employed (it usually has a smaller proportional effect on the total work output, because the top people were likely to get employement in any case)
I think that many academic fields have something of a labour overhang (e.g. lots of competition for PhD slots, and lots of competition for professorships among PhDs).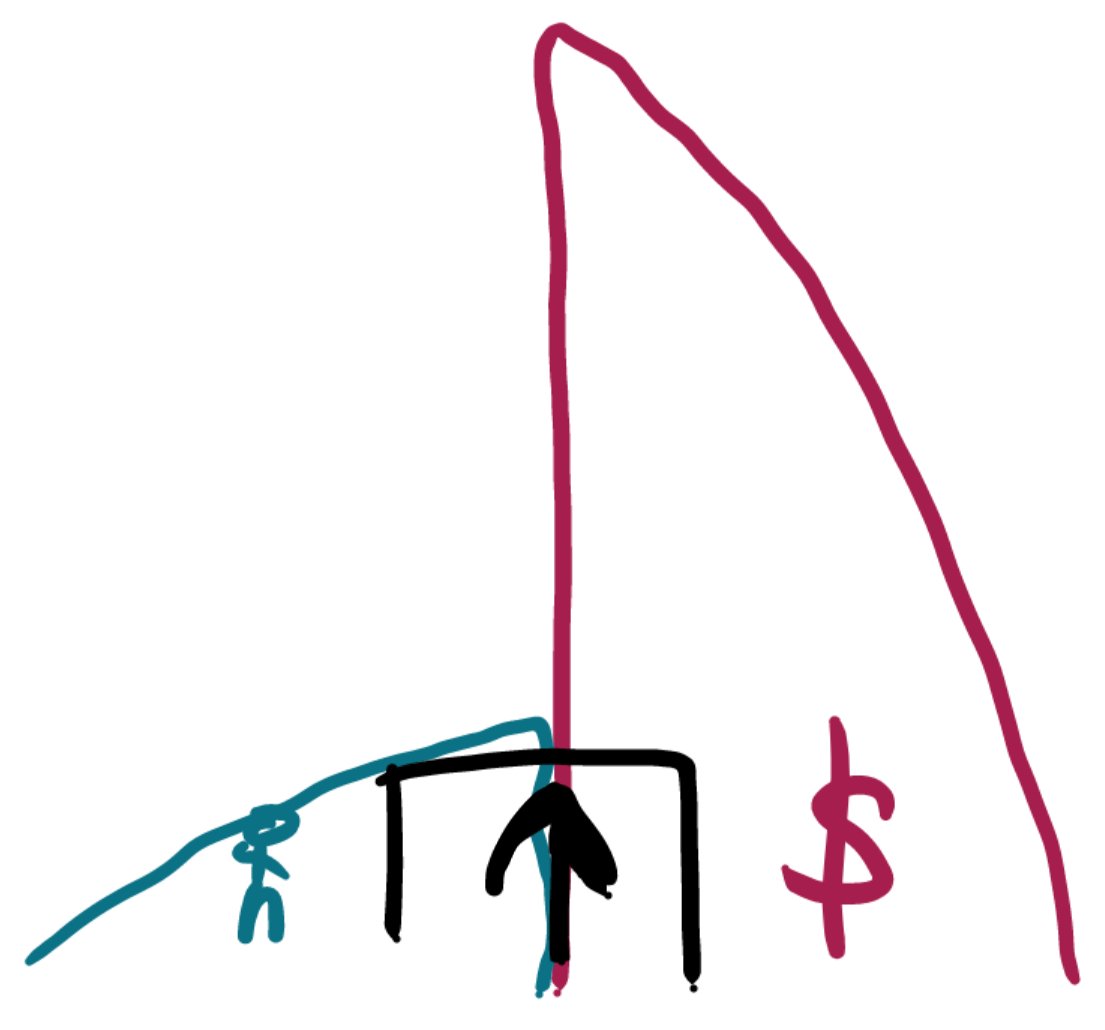 In the case of a funding overhang, there's significantly more money turning up willing to pay for good projects than there are people to execute on them. This means that:
Most of the money turning up ends up not funding anything

It's not (usually) wasted! But redeployed to other areas or saved for better opportunities
More money turning up doesn't significantly affect the number of people employed (it can have some affect, by boosting salaries)

More people turning up can easily increase the total quantity of people employed (since sufficiently good people with good projects can usually find funding without replacing other people getting funded)
I think that direct work in longtermist EA is in something of a funding overhang regime at the moment, and has been for a while (but wasn't 10 years ago), and will be for a while (but likely not indefinitely).
Does this mean money isn't helpful for longtermist EA? No!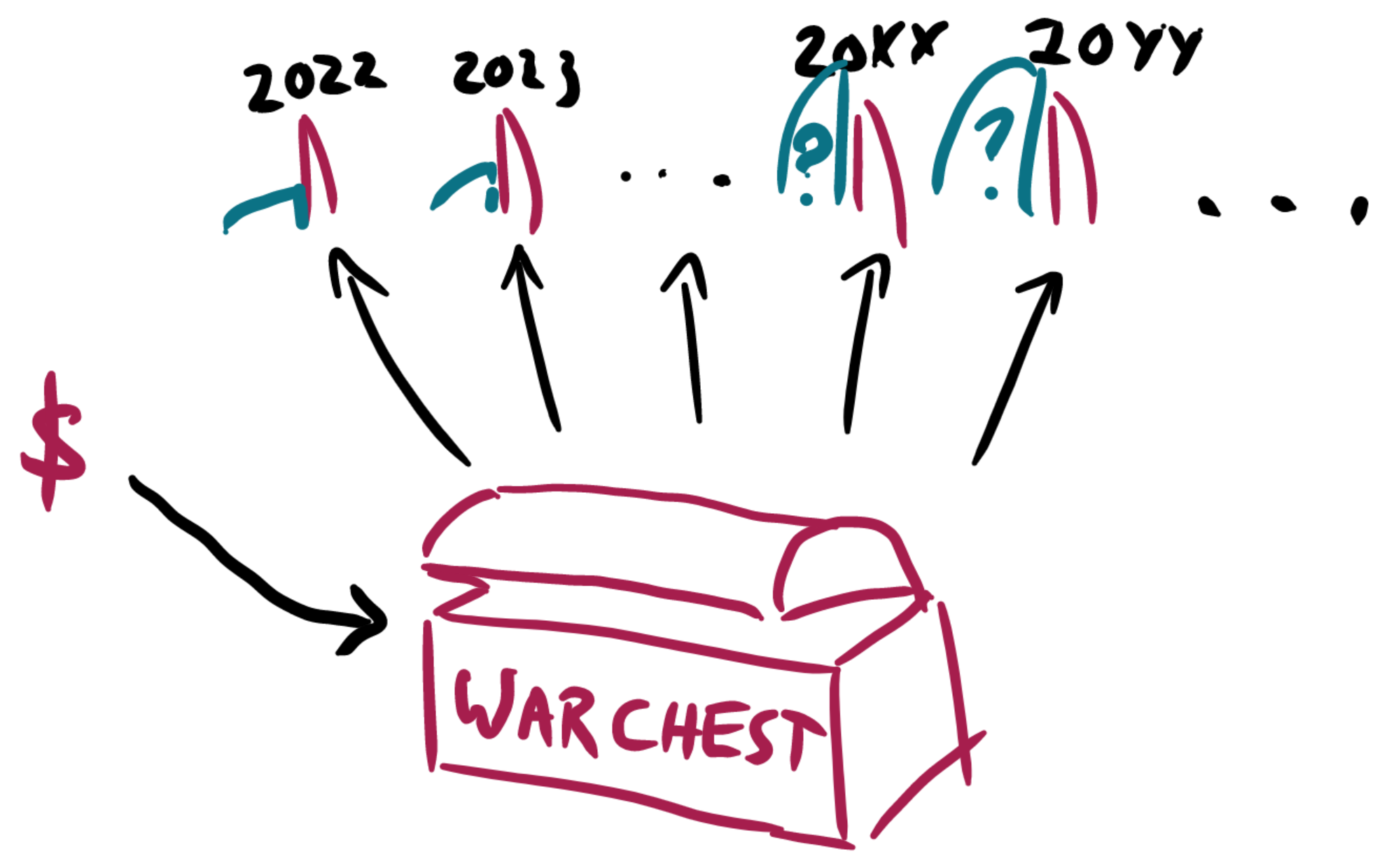 The most robust reason is that extra money will typically not be deployed this year, but held for deployment in some future year. We're likely at some point to stop being in a funding-overhang situation, and then marginal money will be important. (It's possible to stop being in a funding-overhang situation even while there are large amounts of money left in the war-chest that aren't being spent, since people spending the chest have to make judgement calls about the margins of allocation today vs in future years.)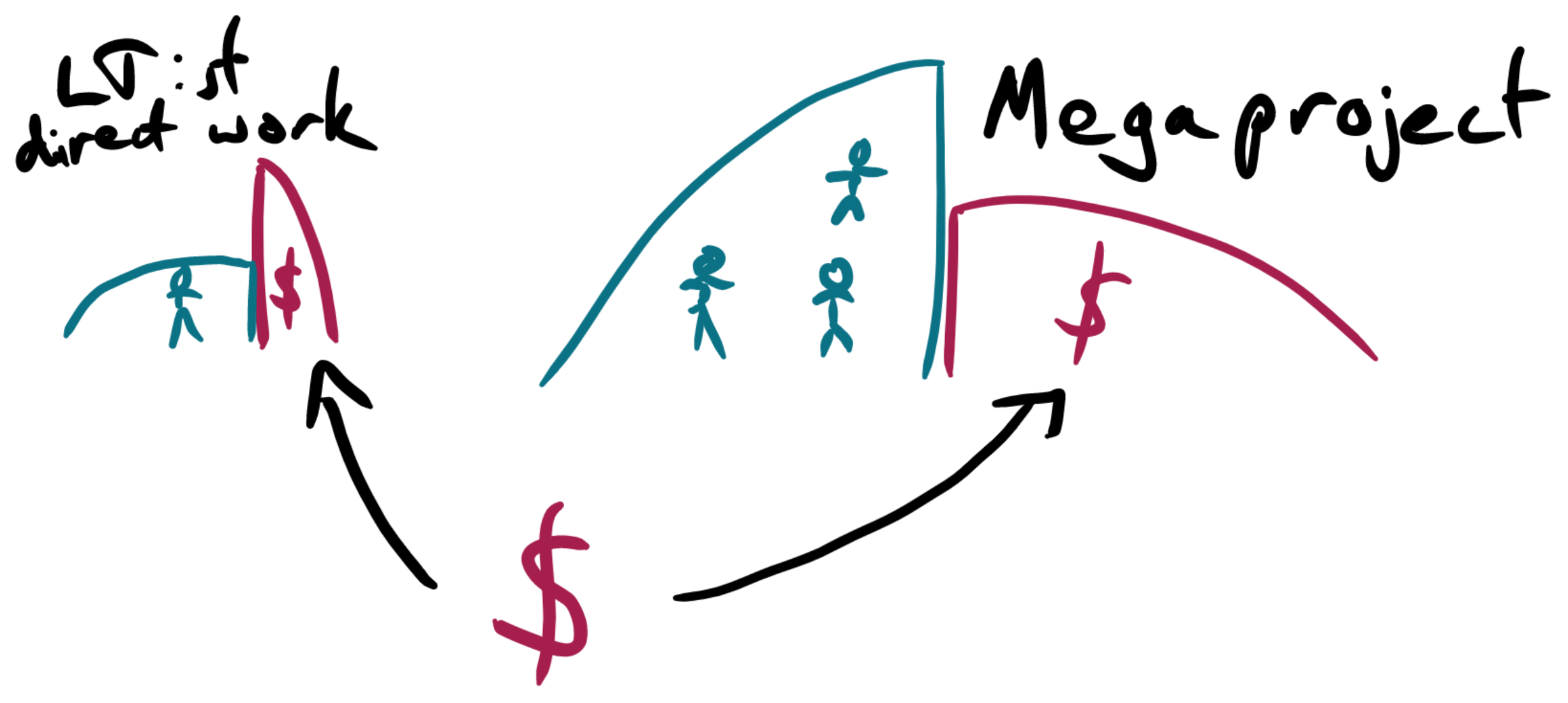 Another reason that funding overhangs don't necessarily mean that money isn't helpful is that there are multiple things we might spend money on. It could well be that one domain (like hiring alignment researchers into well-run orgs) has a funding overhang, while another still-useful domain can absorb a lot of money (even if marginal hires are less useful) and doesn't have a funding overhang.
---
But if there is a funding overhang for everything you might donate to, at least that means that you shouldn't donate to object-level charities today? Still no!
As a floor on how good it is to give, it will probably displace other donors' dollars back towards the war chest. If you don't have strong views about yourself vs others as custodians of the chest, this is fine (& if you actively prefer others to be stewarding it, this is a simple way to defer to them).

It's worth noting that the scale of the funding overhang isn't absolute; there are

Sometimes you can use local knowledge to cheaply identify good giving opportunities. It's often great if you can just fill them at that point:

Either someone else would have funded anyway, in which case you saved the effort of someone else investigating enough to ascertain that it was a good opportunity
Or nobody else would have funded, and you found an extra opportunity which would have gone unfilled because the matching problem is hard

You may have personal reasons to want to give, or want a connection with the recipient, etc.