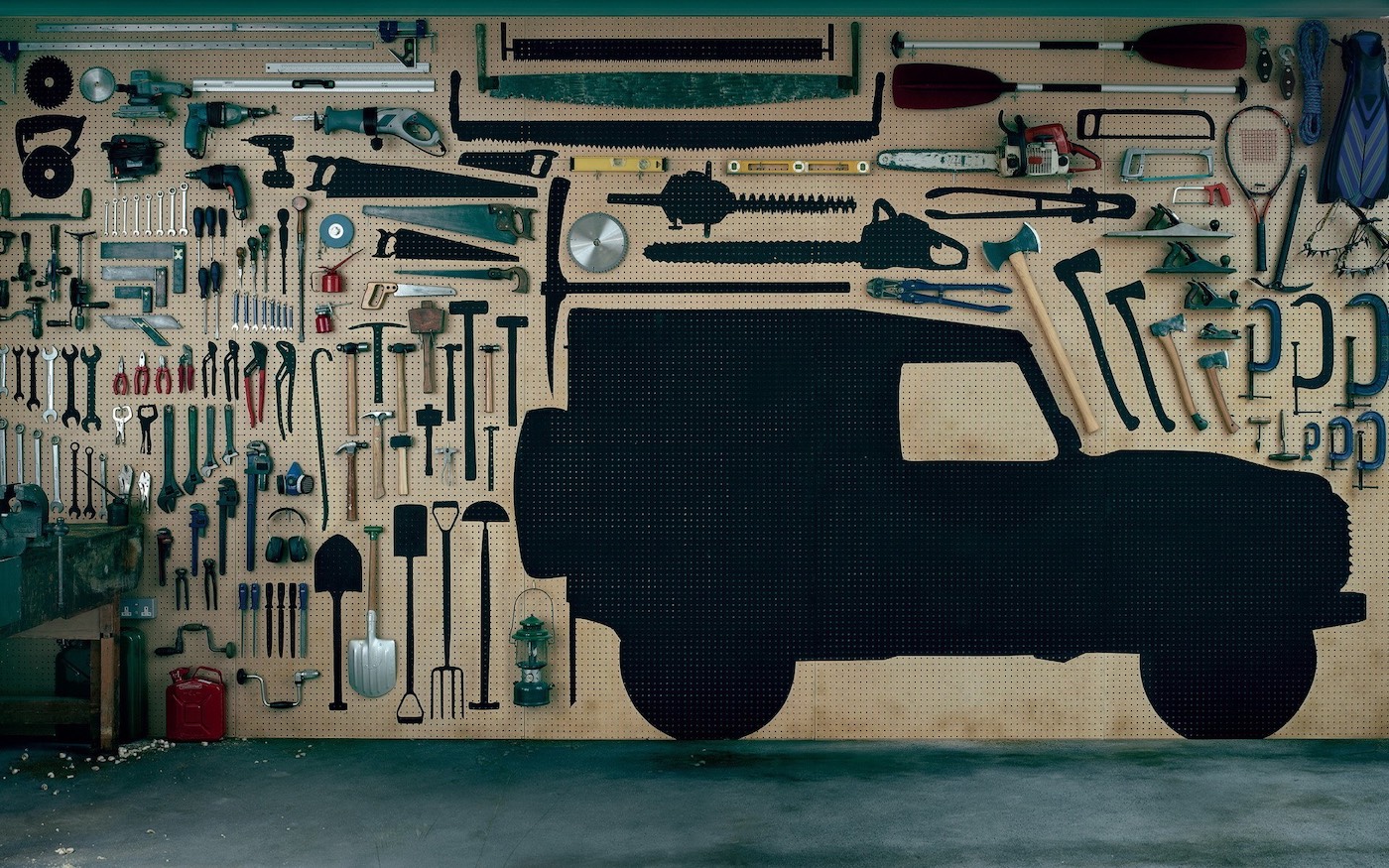 Cross-posted from the 80,000 Hours blog - see the original here. This is a partial follow-up to our previous post here Many EA orgs say they place a lot of financial value on their previous hire. What does that mean, if anything? And why aren't they hiring faster?.
--
After pushing the idea of 'talent gaps' in 2015, we've noticed increasing confusion about the term.
This is partly our fault. So, here's a quick list of common misconceptions about talent gaps and how they can be fixed. This is all pretty rough and we're still refining our own views, but we hope this might start to clarify this issue, while we work on better explaining the idea in our key content.
1. Problem areas are constrained by specific skills, not 'talent'
Problem areas are rarely generically 'talent constrained'. They're instead constrained by specific skills and abilities. It's nearly always clearer to talk about the specific needs of the field, ideally down to the level of specific profiles of people, rather than talent and funding in general.
For instance, work to positively shape the development of AI is highly constrained by the following:
ML researchers, especially those able to do field-defining work, who are interested in and understand AI safety, the alignment problem, and other issues relevant to the long-term development of AI.
People skilled in operations, especially those able to run non-profits with under 50 people or academic institutes, and who are interested in and understand issues related to the long-term development of AI.
Strategy and policy researchers able to do disentanglement research in pre-paradigmatic fields.
People with the policy expertise and career capital to work in influential government positions who are also knowledgeable about and dedicated to the issue.
Often when people talk about a field being 'talent constrained', they're using that as shorthand for a more specific need.
Besides being less precise, talking about 'talent constraints' is confusing for a couple of reasons.
One reason is that it makes it sound like anyone who's generally talented can contribute, whereas usually what's most needed is a person with a specific set of characteristics.
Indeed, the more specific the profile, the harder it is to hire, and so the greater the bottleneck. The specificity of the need is often why there's a 'talent gap' in the first place. So, the existence of a 'talent gap' may be evidence that most people can't easily contribute.
Talking about 'talent constraints' also makes it sound like people who can't get a job in the area aren't talented, whereas it actually means they don't have the specific characteristics needed. They might be extremely talented in other ways.
Rather than funding vs. talent gaps, we propose that people aim to identify specific bottlenecks facing the field and the skills needed to resolve them. A 'bottleneck' is the resource that a field most needs in order to make progress. In our recent article, we propose the following list of categories of bottleneck:
Funding -- additional financial resources from donations or fundraising.
Insights -- new ideas about how to solve the problem.
Awareness & support -- how many people know and care about the issue, and how influential they are.
Political capital -- the amount of political power that's available for the issue.
Coordination -- the extent to which existing resources effectively work together.
Community building -- finding other people who want to work on the issue.
Logistics and operations -- the extent to which programmes can be delivered at scale.
Leadership and management -- the extent to which concrete plans can be formed and executed on using the resources already available.
These bottlenecks can be made much more specific again, such as with the AI examples above. The ideal is to be as precise as possible about the characteristics needed.
There is a definition of 'talent constrained' that we and other organisations sometimes use:
An organisation is talent constrained when, for someone who could take (a reasonably important) job at that organisation, they would typically contribute more to that organisation by taking the job than earning to give.[fn 1]
This definition can be useful, but we suggest that when this more precise claim is what's meant, people should just say that.
2. Skill bottlenecks are a matter of degree
As the above list of bottlenecks also shows, there are many ways to contribute to a field. We try to highlight the key bottlenecks facing a field because these are the most urgent to address, but most fields are somewhat constrained by many different inputs.
In particular, even in fields that are most constrained by a certain skill set, additional donations are usually still valuable, as well as other contributions.
This presents a difficult communication challenge, which we have not yet solved. If there's a valuable direct work opportunity, we want to highlight that those who might be able to take it should strongly consider pursuing it over earning to give. But that doesn't mean that earning to give is low impact, or that earning to give won't be the top option for many people.
In general, we're keen to see people ambitiously pursuing top direct work roles, but only if they might be a good fit, and have a good backup plan.
3. Skill and funding constraints are not opposites
All else equal, increasing funding generally increases the extent to which hiring is the bottleneck, and vice versa. So, there is some inverse relationship between funding and skill bottlenecks.
However, it's possible for an organisation to be neither funding constrained nor skill constrained, and several organisations in our 2018 survey reported this.
This is because they might instead be mainly constrained by management capacity, coordination overheads, insights into their plan, etc.
An organisation can also be both constrained by funding and by making certain types of hires.
For example, imagine an organisation that has identified a simple, scalable model that requires little management overhead but lots of expensive staff who are hard to hire because they have a rare and difficult-to-measure skill set. This organisation might be constrained by both funding and 'talent.' By contrast, management capacity and insights do not seem like important bottlenecks.
Overall, it's possible for an organisation to be mainly constrained by a certain skill, or funding, or both, or neither.
4. Skill bottlenecks vary by problem area
Each area has different needs, so faces different bottlenecks.
This is another reason why it can be misleading to talk about 'the community being skill constrained'. It's better to talk about specific problem areas or projects.
We try to highlight how our views depend on problem selection in our recent article and the survey. For instance, global health is significantly more funding constrained than global catastrophic risks, so earning to give is a relatively more attractive path if you're focused on health -- though as per point 2, additional funding is useful in both.
5. Skill bottlenecks aren't only about effective altruism organisations
People sometimes act as if the main alternative to earning to give is working at an 'effective altruism non-profit'. However, this misses many types of high impact roles including those in academia, policy and relevant companies, which could absorb far more people. Our recent survey showed that roles in policy are highly valued, as are research positions that could be done within academia.
When people talk about how the community is 'talent constrained', they don't just mean that the top priority is more people working at EA organisations. They often have these other roles in mind too.
6. High value of recent employees doesn't necessarily entail that hiring is the top priority
Our recent survey showed that organisations were willing to pay a lot to retain recent hires. It's natural to think that this implies the organisations are constrained by that type of talent, and that their key priority should be to hire more people. But this doesn't follow.
Running a hiring round requires large costs, delays and risk, so the net benefit of hiring could be lower than the benefit of retaining existing staff.
It's easy to conflate 'skill bottlenecks', 'recent hires were worth a lot' and 'hiring is the top priority', and these concepts are all closely connected, but they can diverge, so it's clearer to separate them.
7. The existence of skill bottlenecks doesn't mean that it's easy to get a job in the area
Even if hiring is the key bottleneck facing an organisation, it may still not be easy to get a job there. Skill constraints usually exist precisely because it's very difficult for an organisation to find people to fill the skill set it needs. One reason this might happen is that they're looking for a very specific skill set. This makes it unlikely that any given person will be a good fit. If people with the necessary skills were common, the organisation would probably be having an easier time hiring.
For instance, development of clean meat seems to be bottlenecked by outstanding scientists, but very few people can realistically take those jobs.
Again, it would be helpful if people communicated more specific skill profiles and indicators of fit that potential hires can use to gauge their chances.
Another way to see the problem is that a typical job application process only accepts 1-10% of applicants. This means that even if an organisation is 3-times keener to hire than average, its acceptance rate would still only be 3-30%, and most applicants will still not get the job.
In general, fit is both very important but hard to predict, so any given hiring process has a low chance of working out.
To help communicate this, it may be helpful if organisations published typical ratios of applicants to hires to let people plan accordingly.
However, we also often see people rule themselves out of jobs prematurely, and fail to apply even when they were actually a good fit. It's unclear whether we and organisations in the community should be more or less encouraging of applications.
One way to solve this is to do more to encourage people to test out their fit. If a role might have a lot of impact, it's often worth investigating more to see if it might work out for you. This is especially true if you can do it cheaply, such as by talking to a few people or making an application.
However, you should always do this while maintaining a good backup plan, or accumulating widely useful career capital. Because the most likely scenario is that it doesn't work out, probably don't quit your job or bet the farm.
8. Skill bottlenecks are not always solvable by raising salaries
A low salary is one reason why you might struggle to hire, but there are many other issues you can face, such as search costs or a long training process.
Raising salaries also sometimes has a limited ability to attract new staff, since people are motivated by many different things, of which salary is just one. If your potential employees are not highly money-motivated, you can increase salaries a lot for a small gain.
What's more, the costs of raising salaries to attract new staff are often large because in order to be fair, you may also need to raise salaries for existing staff. For instance, if you have 10 equally-paid staff, and raise salaries 10% to attract one extra person, that final staff member effectively costs double the average previous salary.
Higher salaries can also attract people who do the job for the wrong reasons, can create PR issues, and so on.
This point is a particularly complicated debate. In general, if an organisation thinks that it's constrained by a particular role, we think they should seriously consider raising salaries for that role. However, we don't think this will fully solve the problem, and it isn't always the right thing to do.
We asked organisations about why they don't just raise salaries in our 2017 talent gaps survey.
9. Skill bottlenecks can change rapidly
We recently saw some positions that would have been hard to fill a couple of years ago get so many good applicants they couldn't differentiate between the top ones. This suggests we may be making progress on finding the right people.
Organisations working on building effective altruism and reducing GCRs are also increasing their capacity to absorb new staff as they better work out their plans and establish management teams.
These factors could lead to an easing up of skill constraints in some key areas.
These recent changes also show how it can be difficult to make these kinds of assessments.
For instance, organisations often talk about their immediate constraints over the next year or so. But if you're considering investing in your career capital, then your time horizon is probably more like 5-20 years. So, the key question is which bottlenecks will be most pressing over that entire period, which could be significantly different.
To help with this, in our last survey we also asked respondents to assess skill needs over 5 years.
The fact that key bottlenecks can change is also another reason why it's important to always have a backup plan.
Conclusion
While we haven't successfully communicated it to this point, this more precise notion of skill constraints is a big part of the reasoning behind our current core career advice.
We believe many of our top problem areas are highly constrained by specific skill sets, as we outlined for AI safety earlier. What's more, there was an important shift in this direction from 2014 as additional large funders entered these areas, especially the Open Philanthropy Project. This increase in funding created a spike in demand for certain key positions that couldn't be quickly matched by an equivalent increase in people able to fill them. This led to a bottleneck of people with these types of skills, which persists today.
Today we usually recommend that people who are a good fit for filling these bottlenecks treat them as their first priority. This usually means initially considering relevant jobs in research, top non-profits and policy, and if you're willing to consider something especially competitive, our list of priority paths.
In contrast, we rarely think that earning to give should be the top priority for people who could be a good fit for these other roles. This is another idea we hoped to highlight by talking about 'talent constraints'.
However, we also recognize that our priority problems aren't 'talent constrained' in general, and our priority paths require a fairly narrow set of skills. So, we continue to recommend building career capital and earning to give as a high impact option for people whose skills don't match the particular constraints currently faced by our priority problems.
In the future, we'll aim to replace 'talent constraints' with a more specific phrase, which will usually be a claim about which specific skills are most needed.
What should people looking to choose a career actually do based on this? Here's a quick summary of our process in practical terms:
Make a list of potentially high-impact options: jobs that help relieve key bottlenecks in top problem areas (but not just at 'EA orgs').
Work out if any specific jobs in these paths have the potential to be a good fit. If not, expand your options by considering different problem areas, different bottlenecks, or earning to give.
Do cheap tests to learn more about fit. Even when a skill bottleneck exists, fit is both very important and hard to predict.
If, after these tests, an option seems promising, try it out for a number of years.
If it goes well, keep going. Otherwise try something else.
Each option could easily fail to work out, so do all of this while maintaining a good backup plan.