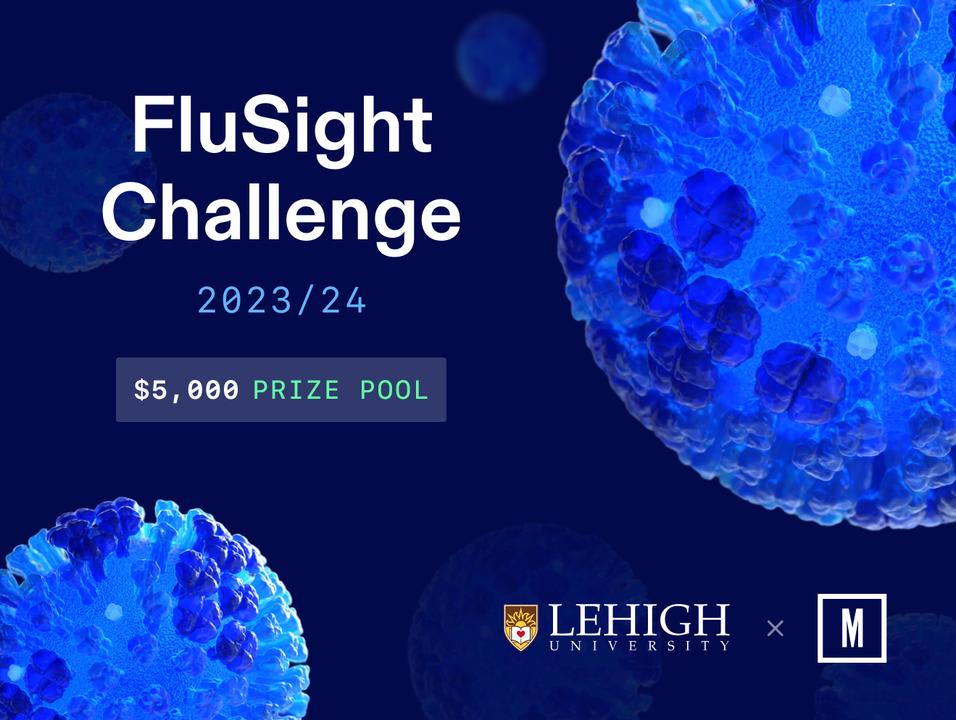 For the third year running, Metaculus has launched the FluSight Challenge to deliver forecasts to the Centers for Disease Control and Prevention (CDC) in support of their FluSight forecasting initiative. After two years of decreased influenza activity during the COVID pandemic, last year's US flu season brought an early and intense peak and resulted in between 300,000 and 650,000 hospitalizations.
Your forecasts can save lives by helping public health officials and healthcare providers more effectively plan and allocate resources for flu mitigation and care.
$5000 will go to the top forecasters.
For this flu season, the CDC and the Council of State and Territorial Epidemiologists (CSTE) only invited proposals from last year's winning forecasting teams and only funded a subset of winners' proposals. Because of the Metaculus community's forecasting success, we have been invited to share our predictions with the national public health agency of the United States. We're proud of the recognition the Metaculus community's efforts have received, and we're excited to continue this vital work with our returning partner Dr. Thomas McAndrew, who leads Lehigh University's Computational Uncertainty Lab.
Tournament Structure
The tournament includes flu intensity and flu timing questions for the following 10 states:
California
Colorado
Florida
Illinois
Massachusetts
Missouri
New York
Pennsylvania
Texas
Washington
Forecasts will contribute to a computational model that projects flu counts for every state and territory in the US. Find more detail in the Model Description here.
We are grateful for the forecasting community's contributions this flu season as we support the planning and decision making efforts of US public health officials! Start forecasting.