A few months ago (June 2020) we launched Ayuda Efectiva, a new EA-aligned nonprofit that makes effective giving easily accessible (and tax-deductible) for donors in Spain.
In this post we explain what Ayuda Efectiva is trying to accomplish, how we are going about it and what you can do to help us —if so inclined :-)—.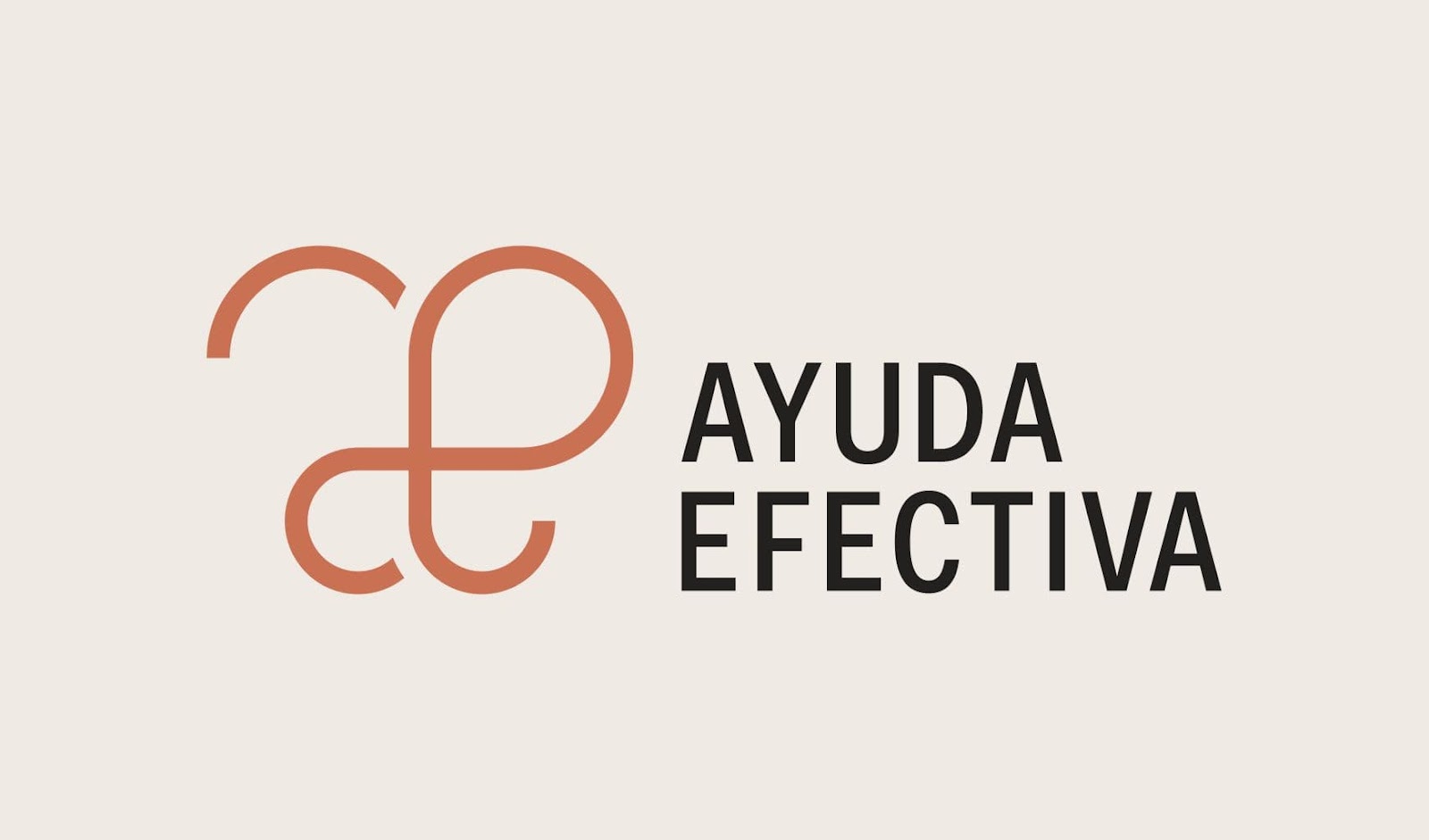 Our goals
Ayuda Efectiva has the long-term mission of developing a culture of effective giving in Spain. Our charitable purposes include:
protecting human life and wellbeing;
advancing animal welfare; and
promoting effective altruism.
Cause neutrality is a non-starter when setting up a registered charity in Spain. We therefore tried to define broadly-stated purposes (for example, "protecting human life" also covers existential risks), but there are inevitable limitations.
The back story
Note: This section is a first-person summary of how Ayuda Efectiva came to be. I am guessing some people may find it useful or may want to chat about starting new organizations (or any other aspect of the story). Feel free to skip it if you are not interested in this side of things.
I first thought of setting up an EA-aligned foundation in Spain back in early 2018, after going through the well-known "I found this EA thing; have been reading about it non-stop ever since; this is what I want to do; how on Earth do I find a way to contribute" phase. I had been an entrepreneur for 18 years, and it made sense to think I could have a comparative advantage for starting new organizations.
Nevertheless, I ended up devoting the next year and a half to community building (partly thanks to a grant from the Centre for Effective Altruism). I co-founded EA Spain and worked with Jaime Sevilla, two other Pablos (Moreno and Villalobos) and other great local EAs to make the community larger, more vibrant and more useful. I met amazing community builders from all over the world. I attended EA Global London twice. I got to connect with dozens of people in the international community and developed a much better understanding of effective altruism (I am now very glad I did not jump straight into setting up a new organization).
In the meantime, I'd been speaking to some investors in my previous companies, and also to fellow entrepreneurs, about EA and the Spanish foundation project. I kept getting good feedback and several people told me I could count on their support and seed funding to get the project started. I finally decided to focus on what would become Ayuda Efectiva for several reasons:
I can bring more to the table in an entrepreneurial project: I have already made many mistakes in this area and can therefore skip many of them. In community building, I would still be going through all the mistakes for the first time.
I think that if I decided not to start this nonprofit in Spain, probably no one would. This can be interpreted in many ways —e.g. "that's because it is a terrible idea" :-)— but I see it as a reason to go for it.
I am hoping that effective giving (1) can be a gateway into effective altruism for more people and (2) can make some of the practical applications of effective altruism more tangible for people who ask "so what do you do here?".
Finally, I want to do this (so there are probably other reasons I am not really aware of and cannot write anything sensible about).
This last year, my main focus has been to build Ayuda Efectiva from the ground up. The bureaucratic process has been long and bumpy: this was expected, so it just required some patience and perseverance. Now we have a new organization and it is time to do something with it.
Ayuda Efectiva today
We are thinking of Ayuda Efectiva as a startup, and are trying to build it up with the lowest possible fixed costs. This may mean our progress is slower, but also that keeping the organization running will not be a constant worry that distracts us from our actual goals.
Global Health Fund
Our minimum viable product for launch was a Global Health Fund that uses donations to fund a pre-established selection of GiveWell's recommended charities.
As I mentioned above, our operational costs are currently covered by the seed funding from a group of local donors. However, when users donate to our Global Health Fund, they can also add an additional amount to support Ayuda Efectiva. On average our donors are choosing to support us with an amount equal to 8% of their donations to the Global Health Fund.
Media coverage
We have engaged a PR agency from the start and we are slowly being covered by well-known Spanish media. I am well aware of the general reticence about mass media and the preference for a high fidelity model of spreading the ideas of effective altruism. However, I think that (1) the misrepresentation risks are less acute in the narrower effective-giving space and (2) some coverage —even if it is a bit off-target— can often be better than no coverage when you are launching a new organization.
Other activities
As part of our goal of promoting effective altruism in Spain, we are now maintaining the small public channels that we launched at EA Spain (newsletter, Facebook, Twitter).
Future plans
It is hard to strike the right balance between focus and experimentation. We are barely getting started and are still far from getting the basics right. We also know that many ideas and tasks in our backlog will simply never get done.
Nevertheless, here are a few things we would like to try and hopefully achieve:
Help grow the Giving What We Can community in Spain. A larger and more engaged GWWC community would fit neatly within our mission of developing a culture of effective giving in Spain.
Launch funds for other cause areas. As I mentioned above, the Global Health Fund is only a start. Once we have built some awareness around the ideas of effective giving, we would like to apply them to other cause areas.
In a much more exploratory category: we have good connections within the entrepreneurial ecosystem in Spain and may have a useful role to play in the development of new effective charities or adjacent projects.
How you can help
From anywhere
Send people our way:
There is a chance you are reading this from abroad but know the perfect person we should talk to in Spain (or in Spanish). We are interested in talking to:

Potential donors
Potential board members
Companies that may be interested in effective CSR (Corporate Social Responsibility) programs
Journalists
Influencers
Volunteers
Very specifically: someone who can consistently produce content in Spanish that is both very well researched and accessible to non-academic audiences (think Kelsey Piper). This could probably be a part-time contractor position.

Give us feedback:
You can leave comments below, contact us or use the suggestions button at the bottom of every page on our website.
From Spain
Donate:
If you are a tax-resident of Spain, Ayuda Efectiva is the most efficient way of donating to effective charities. Since your donations will be tax-deductible, you can donate more at the same cost for you (or have the same impact at a lower cost).
Spread the word:
We make it very easy for you to tell others or go social to help promote Ayuda Efectiva.
Thanks!
· · ·
Thanks to Jaime Sevilla for the nudge to write this long-overdue post (including a few lines on a Google Doc to overcome the blank page syndrome).