This post covers changes over the last few months.
We recently added Sarah Cheng and Jonathan Mustin to the Forum's development team, and they've both contributed to the features in this post.
Post metrics
It's finally here! You can now see how many views one of your posts has gotten.
Just click "analytics" next to your post:


You'll see this page, but probably with different numbers. (If not, spooky.)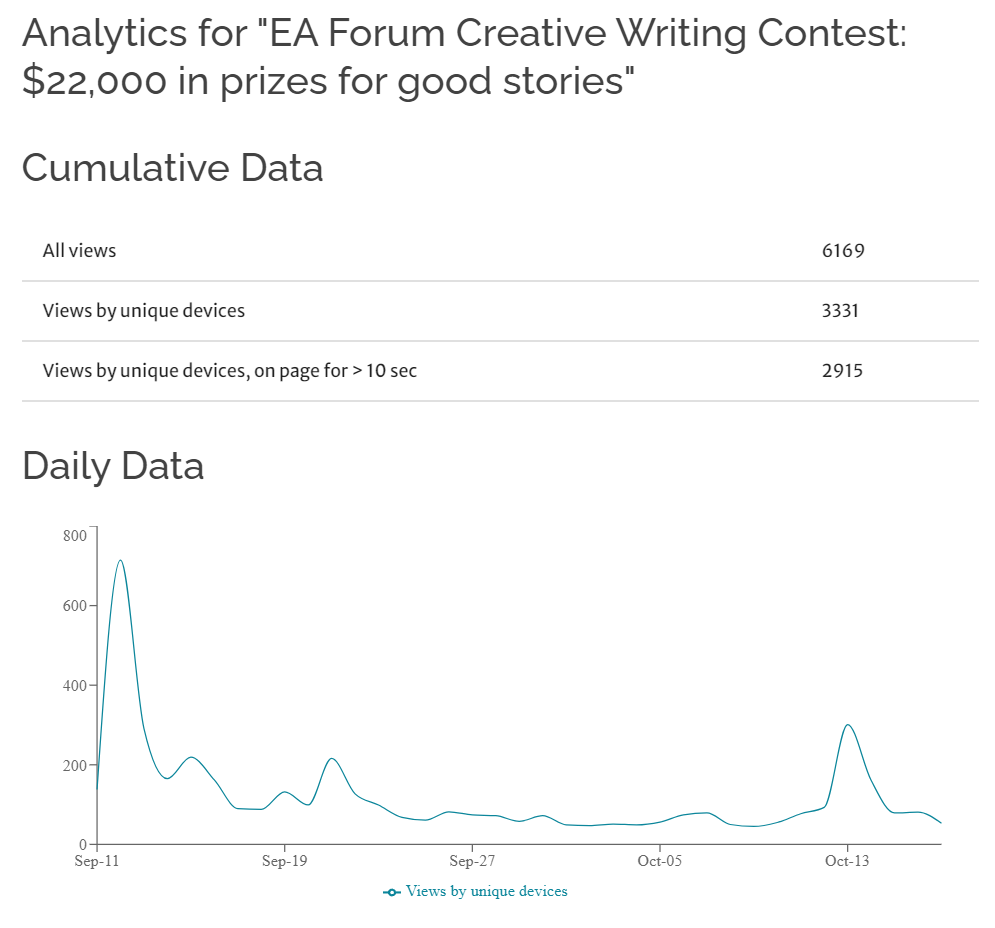 Hover over the graph to see statistics for individual days.
We're planning to add more features based on feedback from authors. If you have a metric you'd like to see added or other feedback, let us know in the suggestion thread or in a private message.
Updates to the Groups/Events page
We've made a few changes to the Groups/Events page:
Populating the interactive map with groups and events
Adding the option to RSVP for an event
Adding the option to share your location, so that we can sort upcoming events based on how close they are
Adding many more groups and events to the page

For now, we're handling this on CEA's end, as this page is very much in beta. Later on, we'll give users the ability to add their own events.
Forum Digest call to action
If you ever scroll through Recent Discussion, you may have seen this already: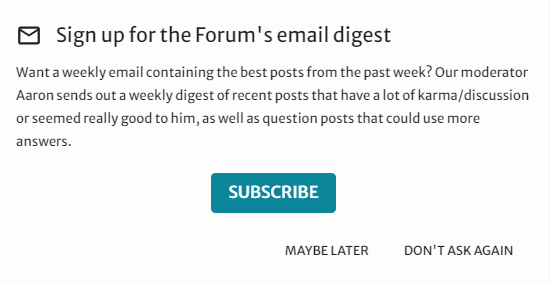 The Forum Digest now reaches more than 1700 subscribers. After 54 emails, we've had fewer than 100 people unsubscribe, which is a good sign!
Sidebar resource banner
People didn't love the idea of a banner at the top of the front page, so we put it in a less obtrusive place:
The above is our only sidebar banner so far. In the future, we'll use this space for a variety of resources, and will cycle between them each time you open the frontpage.
Clicking "X" will hide all banners for a month.