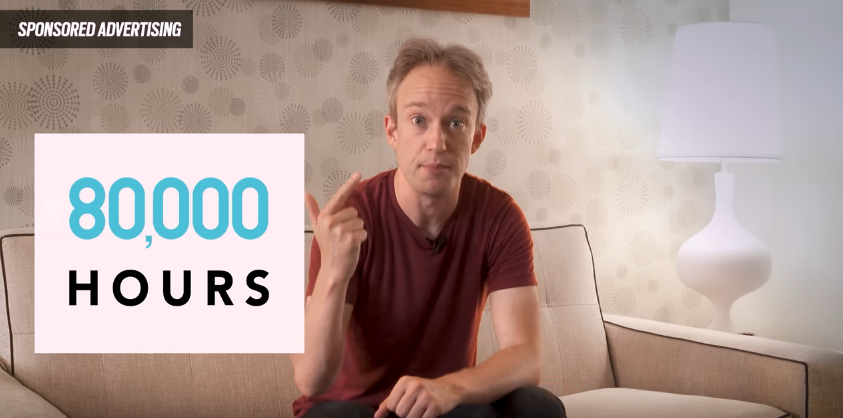 Ad transcription:
I've never had a sponsor like this before. They're not asking you to buy anything. They're asking if you want to help change the world.

80,000 Hours is a nonprofit, and they help people find a fulfilling career that also does good. Based on ten years of research with academics from Oxford University, they want to help you find a job that makes a positive difference in the world, helps solve the biggest problems facing humanity, and also gives you job satisfaction.

So they've asked me to ask you if that's something you'd be interested in. They have a website with their research, a podcast, a newsletter. They also have a job board with hundreds of open listings that, based on their research, they believe are the best ways to make the world better for now and the future. And all their advice and research, everything they do, is free forever.

So if you are not sure what you should do with yourself, with your job, with the 80,000 hours you have in an average working life, then there's a link in the description and a card on the screen. They will send you their in-depth career guide. So, with the very best of luck for your future, back to the show!
Video is by Tom Scott, it was mentioned here that he had a sponsorship deal pending.