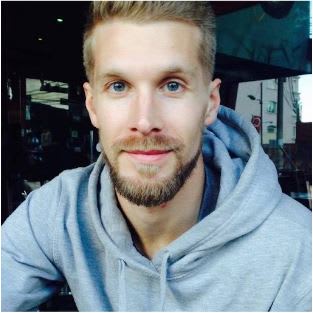 Nathan Sears was one of seven to die in a fire in Montreal on the 16 March 2023. He was 35.
Nathan was becoming a leading figure at the intersection of existential risk and international relations (IR).
Indeed, he was in Montreal to attend the 2023 International Studies Association (ISA) conference, the leading conference on international relations (IR). The day before on March 15th, he presented a paper on "Great Power Rivalry and Human Survival: Why States Fail to "Securitize" Existential Threats to Humanity" at a panel on 'Catastrophic-Existential Risks and World Orders'
After his undergrad at Western University and his Masters in IR at Carleton University Nathan moved to Quito, Ecuador. For four years he taught IR at the Universidad de Las Américas. He then came back to Canada in 2016 to earn his PhD.
During that time he was a 2017-2018 Trudeau Centre Fellow in Peace, Conflict and Justice at the Munk School of Global Affairs. He also took a year out to serve his country as a 2019-2020 Cadieux-Léger Fellow in the Foreign Policy Research and Foresight Division of Global Affairs Canada.
Nathan was already an important scholar in the field of existential risk, making groundbreaking & much-discussed contributions at the intersection with international relations. He was also a really friendly, supportive and engaging guy. I was so excited about what he was going to accomplish.
Five of his most important papers are: