TLDR:
We are exploring the feasibility of establishing an EA community office in Cape Town, South Africa. Building an EA hub office, in addition to employing full-time community builders and researchers in Africa, will allow for a major acceleration of community building on the continent. Additionally, an office in South Africa would allow EAs from northern hemisphere countries to work remotely in a much nicer environment with more sunlight during their winter months. If you're interested in participating in this project, please fill in this form.
Background
There are a couple of projects within the EA community planning on opening more offices around the world, in the style of Trajan House in Oxford, and Lightcone and Constellation in Berkeley. These offices provide an optimized working environment for EA professionals, and occasionally for independent EAs moving transiently through those cities who are in need of a place to work. We believe that the case for co-working offices as impact multipliers is already quite strong. However, all of these offices are in the northern hemisphere, which is suboptimal because 1) it means there's no EA co-working spaces for EAs in Africa, Asia, South America, and Australia and 2) when it's winter in the northern hemisphere, it is winter for everyone who works in an EA hub or office
The Plan
We want to run a pilot project/MVP to assess the potential value of this. There are a number of co-working office spaces available for short term rental in Cape Town. We can rent an office (for ~25 people) to use as a co-working space for EAs from around the world [prioritized if they live in 1) an LMIC without an EA hub city or office or 2) a cold dark place… physically]. Although creating a purpose-built space is more ideal in the long run, renting a co-working space for 6 months is a relatively cheap way to test the potential impact of this idea. We may also look into helping EAs find shared housing near the office.
If this project is successful, we believe that EAs from Africa and perhaps other LMICs will have access to a much more engaging community, thus increasing their feelings of cohesion with the movement. We also would like to see EAs from the northern hemisphere experience an improvement in quality of life during their stay[1]. Since many EAs have the permanent opportunity to work remotely, we need not constrain ourselves to the dark and cold cities in which many EAs live between October and March.
We think it's important that we don't try to start new EA hubs arbitrarily. As such, we'd like to see very robust reasons for establishing something like this long term in Cape Town before putting significant resources towards it.
A vision for the future
It is 2035. There is a 75-100 person EA hub office in Cape Town CBD. The space is shared by full-time EAs, based in Cape Town, working on global health and wellbeing, animal welfare advocates, AI and biosecurity researchers, and community builders, including from EA for Muslims and EA for Christians[2]. There is a large space in the office which is used for outreach and programming by the University of Cape Town and Stellenbosch University EA groups, and there are members of the greater African EA community working full time in the office for 6 months at a time on visiting fellowships. The office hosts regular African EA Summits, as well as talks by scholars. Between October and February every year, the office doubles in occupancy as EAs from the US, UK, and Europe come to work in Cape Town - some stay at the EA house down the road from the office.
Why Cape Town?
As anyone who's been to Cape Town will attest, it is a top tier city. It has great weather and a good food scene with a strong plant-based culture. The people are friendly and range from a diverse set of backgrounds and there is world-class infrastructure in the developed parts of the city. Cape Town boasts many exciting outdoor activities such as hiking, surfing, beach volleyball, cycling and rock climbing[3]. Capetonians enjoy an outdoor and leisure-focused lifestyle in a beautiful setting (see the image attached).
Cape Town is also Africa's top tech-start-up city, having been the only African city on Savills Tech Cities Index. In addition, there are many people and organizations working in exciting EA-aligned industries, such as global health and wellbeing (JPAL Africa has an office here), AI research (InstaDeep, and 39 other startups), alt-proteins (Mzansi Meat Co., De Novo Dairy) and animal welfare (Animal Advocacy Africa). Cape Town is home to two of Africa's top universities. It also has an international airport and is a close connection (~1.5 hour flight) to Africa's busiest airport (ORT in Johannesburg). It's worth mentioning as well that the cost of living is significantly lower than cities like London and San Francisco.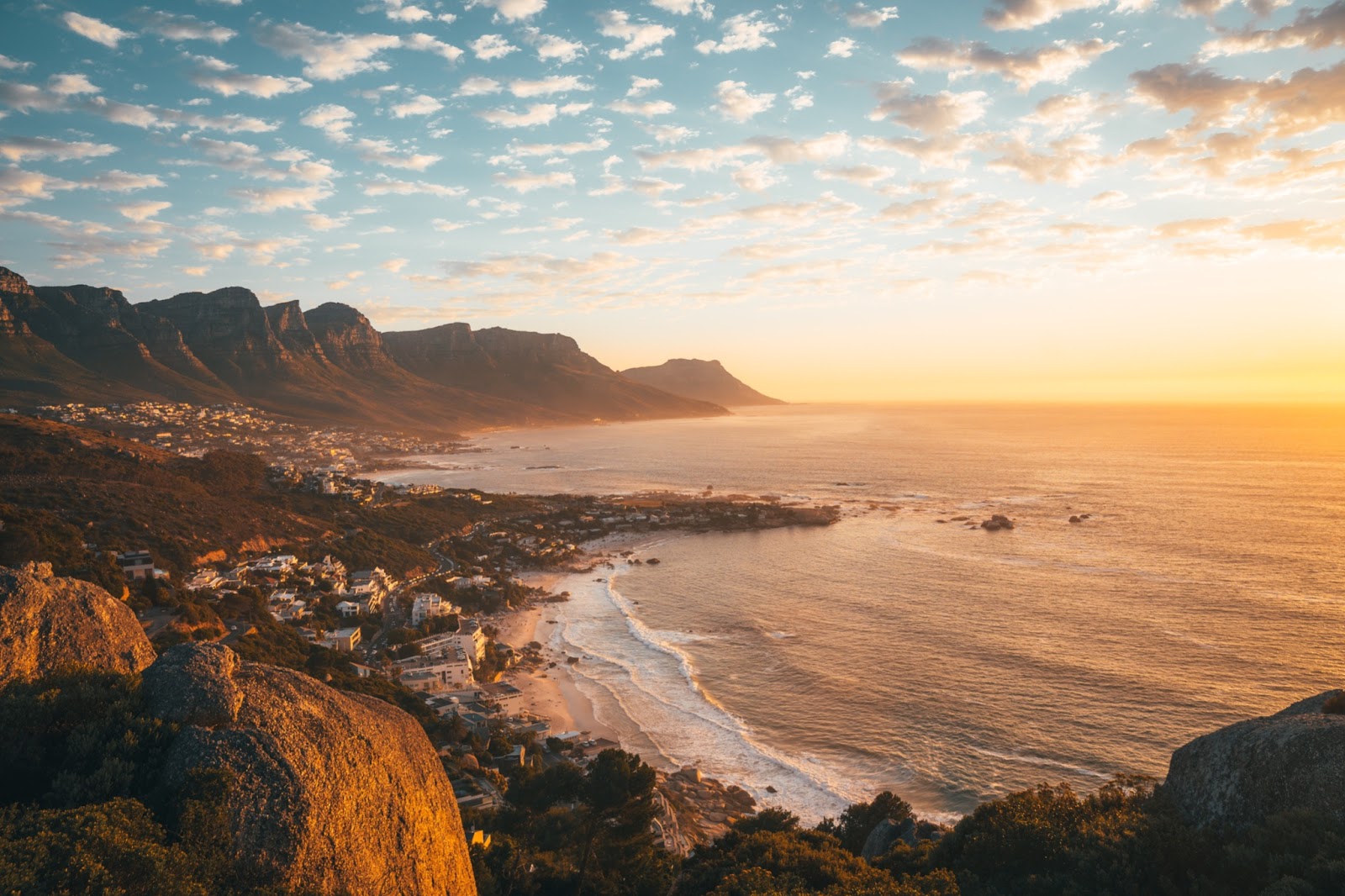 We understand there may be some concern about the safety and infrastructure in a South African city. We can note some things to alleviate these concerns:
Cape Town is generally considered the best managed municipal area in South Africa
Although there are occasionally short power outages, office spaces and many homes will have backup power. WeWork, for example, has an uninterrupted power supply.
Crime statistics for the area can appear concerning. However, the crime is mostly isolated to lower income areas and your likelihood of exposure to crime is significantly less in higher income areas
What next?
Assessing interest and getting input from the community is the most important next step in this project. You can help us by filling in the expression of interest form if you think you would benefit from spending time in this office. If you have any questions or suggestions, please leave a comment or send an email to: jordanpieters[at]gmail[dot]com.

Acknowledgements
Thanks to Kaleem Ahmid for engaging in dialogue throughout the development of this idea (in his capacity as the EA UCT UGAP mentor prior to his employment at CEA) and for providing feedback on the final draft. Thanks as well to Jonathan Michel, Rob Gledhill and Jesse Rothman for their feedback.
^

Many EAs who we have interacted with from places like New England, Scandinavia, and the UK have mentioned many times that they find themselves suffering from seasonal affective disorder during the winter, which affects their ability to maintain productivity work-wise, and has lots of bad non-work effects.

^

We mention this specifically because we posit that religious compatibility with EA is going to play a much more pivotal role with regards to growing the EA community in Africa, compared to the US, UK or Europe which have significantly higher rates of atheism than African countries.

^

Jordan likes rock climbing a lot and will show you all the cool spots