TL;DR: We have hired a team to investigate potentially cost-effective initiatives in food security, pandemic detection and AI regulation in Latin America and Spain. We have limited funding, which we will use to focus on food security during nuclear winter. You can contribute by donating, allowing us to expand our program to our other two priority areas.

Global catastrophic risks (GCR) refer to events that can damage human well-being on a global scale. These risks encompass natural hazards, such as pandemics, supervolcanic eruptions, and giant asteroids, and risks arising from human activities, including nuclear war, bioterrorism, and threats associated with emerging technologies.

Mission
Our mission is to conduct research and prioritize global catastrophic risks in the Spanish-speaking countries of the world.
There is a growing interest in global catastrophic risk (GCR) research in English-speaking regions, yet this area remains neglected elsewhere. We want to address this deficit by identifying initiatives to enhance the public management of GCR in Spanish-speaking countries. In the short term, we will write reports about the initiatives we consider most promising.

Priority risks
In the upcoming months, we will focus on the risks we identified as most relevant for mitigating global risk from the Hispanophone context. The initiatives we plan to investigate include food resilience during nuclear winters, epidemiological vigilance in Latin America, and regulation of artificial intelligence in Spain.
Our current focus on these risks is provisional and contingent upon further research and stakeholder engagement. We will periodically reevaluate our priorities as we deepen our understanding and refine our approach.

Food security
Events such as the detonation of nuclear weapons, supervolcanic eruptions, or the impact of a giant asteroid result in the emission of soot particles, potentially causing widespread obstruction of sunlight. This could result in an agricultural collapse with the potential to cause the loss of billions of lives.
In countries capable of achieving self-sufficiency in the face of Abrupt Sunlight Reduction Scenarios (ASRS), such as Argentina and Uruguay [1], preparing a response plan presents an effective opportunity to mitigate the global food scarcity that may result. To address this challenge, we are considering a range of food security initiatives, including increasing seaweed production, relocating and expanding crop production, and rapidly constructing greenhouses. By implementing these measures, we can better prepare these regions for ASRS and mitigate the risk of widespread hunger and starvation.

Biosecurity
The COVID-19 crisis has emphasized the impact infectious diseases can have on global public health [3].
The Global Health Security Index 2021 has identified epidemic prevention and detection systems as a key priority in Latin America and the Caribbean [4]. To address this issue, initiatives that have proven successful in better-prepared countries can be adopted. These include establishing a dedicated entity responsible for biosafety and containment within the Ministries of Health, and providing health professionals with a manual outlining the necessary procedures for conducting PCR testing for various diseases [4]. Additionally, we want to promote the engagement of the Global South with innovative approaches such as wastewater monitoring through metagenomic sequencing [5], digital surveillance of pathogens, and investment in portable rapid diagnostic units [6].

Artificial Intelligence
The development of Artificial Intelligence (AI) is a transformative technology that carries unprecedented economic and social risks [7]. Spain has been designated as a testing area for the European regulation of AI [8], presenting an opportunity to influence how these measures are implemented in the country and the rest of Europe. Moreover, this implementation could affect global technology development [9].
Our team is well-positioned to connect with the Spanish Secretariat for Digitization and Artificial Intelligence (SEDIA) and international experts in AI security. We expect that connection to provide valuable insights and contribute to the responsible and effective implementation of AI regulation.

Team members
This section introduces our newly-formed team, whose primary objective is accomplishing our organization's mission.
This team reports to the board of directors, comprised of Jaime Sevilla (Epoch director and CSER affiliate) and Juan García (ALLFED research manager). We have the support of several expert advisors, including Ángela Aristizábal (ITAM) and Clarissa Rios Rojas (CSER).

Policy transfer officer
Mónica Ulloa Ruiz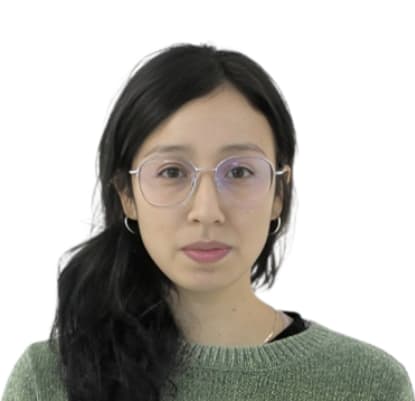 Colombian anthropologist and a Master in Social Studies of Science, emphasizing the production and uses of technology. She has over 5 years of experience in environmental and social impact studies. She has skills in qualitative data processing, stakeholder mapping, citizen perception analysis, and relationship design with private and public institutions.
Her main interest is research on public policies in science and technology and how these can contribute to improving the population's living conditions through the transfer and appropriation of knowledge.
Policy transfer officer
Daniela Tiznado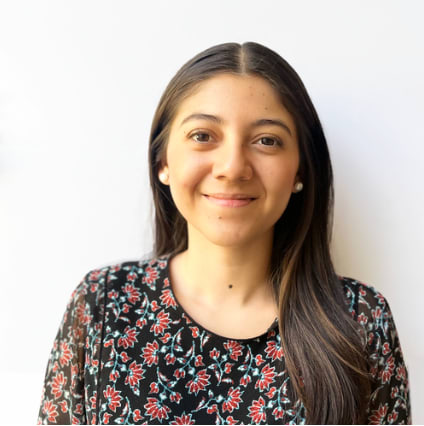 Mexican food industry engineer who graduated from Tecnológico de Monterrey. Her expertise lies in research and data analysis skills, as she has successfully contributed to various projects related to emerging food technologies. She is passionate about creating a better and safer food system.
Driven by her expertise in the food industry, she is dedicated to exploring innovative methodologies that have the potential to revolutionize the food system, including alternative proteins and preventative measures for catastrophic scenarios.
Science Diplomat
Roberto Tinoco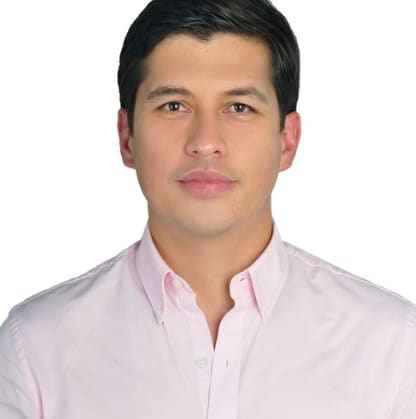 Colombian lawyer with a master's degree in public law and a master's degree in administration from the Universidad de los Andes. He has 11 years of experience in the public sector in trade, foreign relations, security, and defence. He specialized in interacting with public actors and resolving diplomatic situations between Latin America and Europe.
He has led multidisciplinary teams, collected technical information, mapped actors and projected scenarios leading to risk mitigation, and prepared executive reports for the Colombian government.
Project Coordinator
Jorge Torres Celis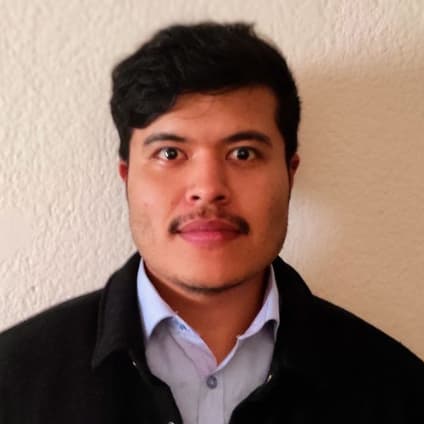 Colombian geologist who graduated from the National University of Colombia with a Master's Degree in Earth Sciences from UNAM. He has five years of experience in geosciences, managing research projects, and environmental and social appropriation of knowledge.
His interests include the development of methodologies and participation in multisectoral research projects. He will coordinate the work team, meet objectives, and manage projects.
Operations Manager
Andrea Castillo Martinez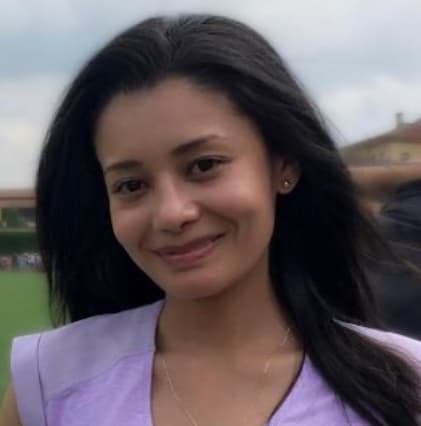 Colombian business administrator who graduated from the National University of Colombia, and finance specialist. She has more than ten years of experience in various economic sectors, ensuring administrative and financial processes that support the growth and sustainability of organizations.
She has competencies in strategic planning, development of corporate finance, internal control, and financial audits. Andrea will be in charge of managing recruitment, managing finances, coordinating logistical needs, and overseeing event planning.

Governance Research Affiliate
Claudette Salinas Leyva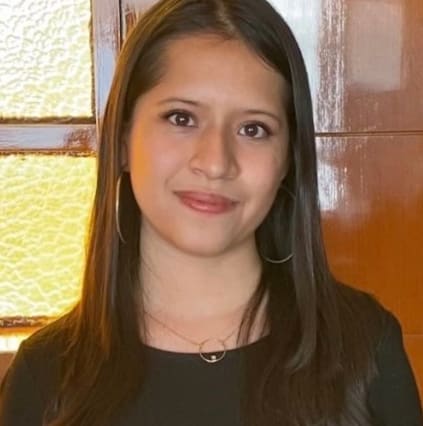 Mexican researcher and lawyer graduated from ITAM. She has five years of experience in civil society organizations, research, public policy, and human rights. She is a consultant at the United Nations Foundation leading the Task Force on Future Generations.
Her work as the Global Catastrophic Risk Governance Affiliate investigates ways to build institutional resilience in low- and middle-income countries, ensuring they have the necessary tools to meet the next century's challenges. Claudette is committed to diversifying this cause and is constantly mentoring new Global South projects in the UN.
Intern for Policy Transfer and Diplomacy
Guillem Bas Graells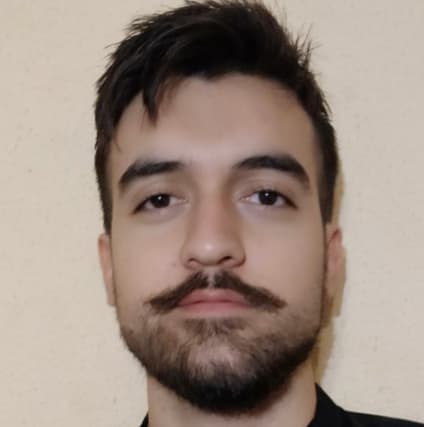 Spanish internationalist and a master's in Security and Technology at the National School of Political and Administrative Studies in Bucharest.
He has experience in think tanks, where he has developed policy recommendations for the responsible development of emerging technologies. His main area of interest is the governance of artificial intelligence, particularly concerning avoiding malicious uses and competitive dynamics that encourage cutting back on technical security measures. He has acquired the skills and expertise necessary to adopt a comprehensive perspective on global catastrophic risk prevention through recent years of education and training.

How to contribute to the initiative
We currently have only three months of runway, which we will use to produce a report on food security. More funding will allow us to expand our focus to our other two priority areas. You can support our efforts by donating through our donation portal. Thank you for your consideration and support!
We welcome any questions or comments and can be reached at info@riesgoscatastroficosglobales.com.
We thank Fernando Irarrázaval, Ángela Aristizabal and José Alonso Flores for providing insightful comments on an earlier draft of this article.
References
[1] Xia, L., Robock, A., Scherrer, K., Harrison, C. S., Bodirsky, B. L., Weindl, I., Jägermeyr, J., Bardeen, C. G., Toon, O. B., & Heneghan, R. (2022). Global food insecurity and famine from reduced crop, marine fishery and livestock production due to climate disruption from nuclear war soot injection. Nature Food 2022 3:8, 3(8), 586–596. https://doi.org/10.1038/s43016-022-00573-0
[2] Las iniciativas fueron seleccionadas del listado de recomendaciones del documento Preventing A New Dark Age: A Strategic Proposal to Facilitate U.S. Food Security in an Abrupt Sunlight Reduction Scenario. Technical Support Document .
Tomado del modelo de datos del GHS Índex https://www.ghsindex.org/
[3] Renault, V., Humblet, M.-F., & Saegerman, C. (2021). Biosecurity Concept: Origins, Evolution and Perspectives. Animals, 12(1), 63. https://doi.org/10.3390/ani12010063
[4] Jessica A. Bell and Jennifer B. Nuzzo, Global Health Security Index: Advancing Collective Action and Accountability Amid Global Crisis, 2021. Available: www.GHSIndex.org
[5] GHS Index Report and Data. (n.d.). GHS Index. Retrieved March 1, 2023, from https://www.ghsindex.org/report-model/
[6] Bipartisan Commission on Biodefense. The Apollo Program for Biodefense: Winning the Race Against Biological Threats. Bipartisan Commission on Biodefense. Washington, DC: January 2021
[7] Coldtakes, The "most important century" blog post series (2021), https://www.cold-takes.com/most-important-century/ , (23 de febrero de 2023).
[8] European Commission, First regulatory sandbox on Artificial Intelligence presented (2022), https://digital-strategy.ec.europa.eu/en/news/first-regulatory-sandbox-artificial-intelligence-presented , (accessed 23rd February, 2023).
[9] Siegmann, C., & Anderljung, M. (2022). The Brussels Effect and Artificial Intelligence: How EU regulation will impact the global AI market. ArXiv. https://doi.org/10.48550/arXiv.2208.12645