In March 2020, I wondered what I'd do if - hypothetically - I continued to subscribe to longtermism but stopped believing that the top longtermist priority should be reducing existential risk. That then got me thinking more broadly about what cruxes lead me to focus on existential risk, longtermism, or anything other than self-interest in the first place, and what I'd do if I became much more doubtful of each crux.[1]
I made a spreadsheet to try to capture my thinking on those points, the key columns of which are reproduced below.
Note that:
The key columns from the spreadsheet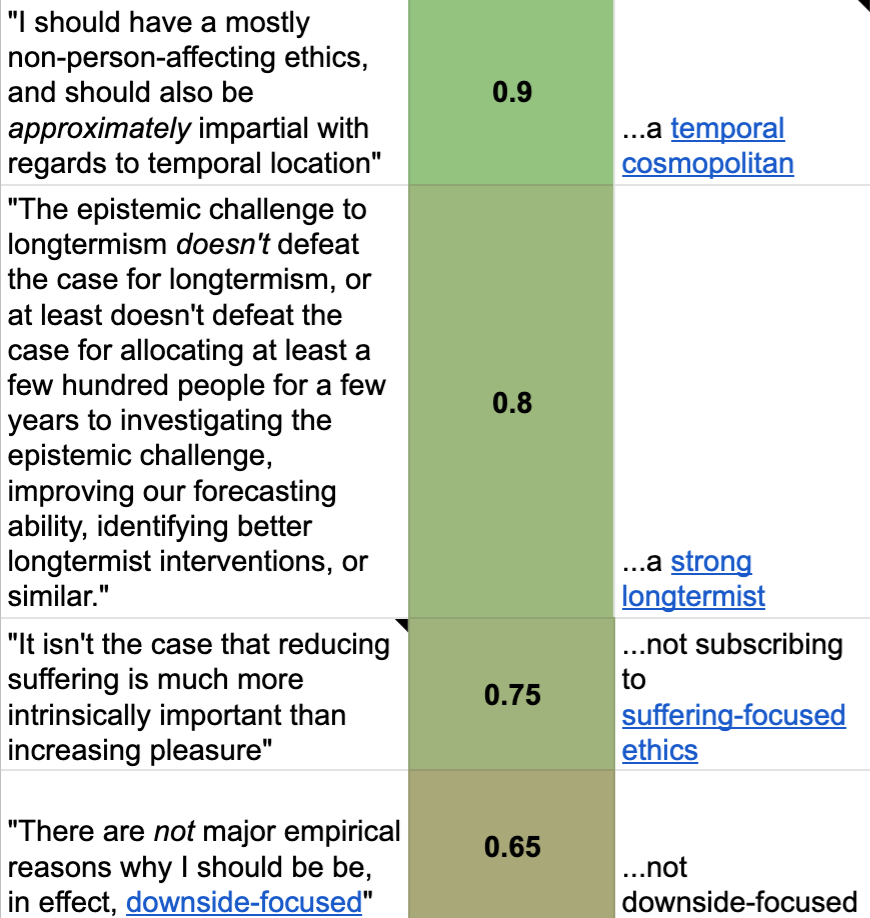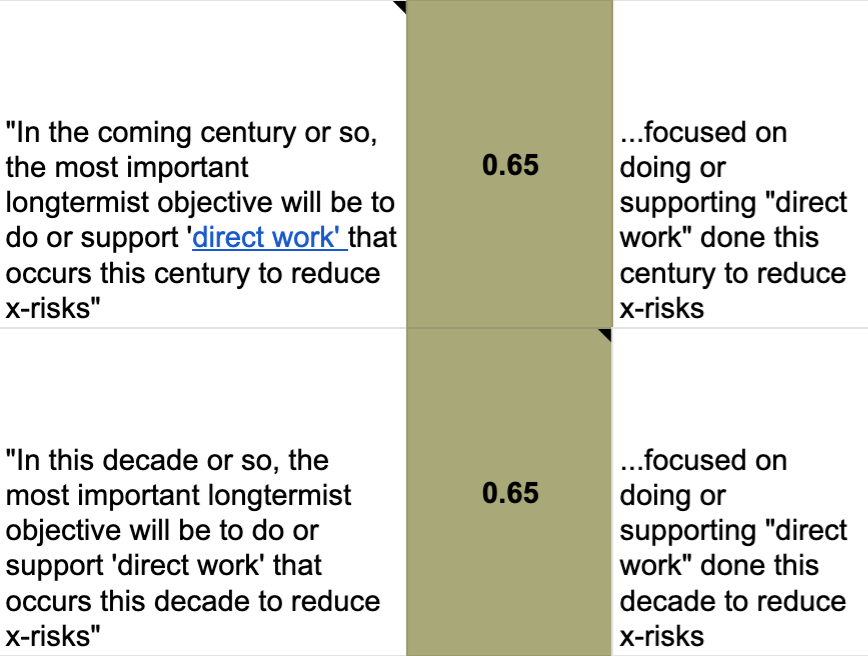 See the spreadsheet itself for links, clarifications, and the following additional columns:

Disclaimers and clarifications
Further reading
If you found this interesting, you might also appreciate:
I made this spreadsheet and post in a personal capacity, and it doesn't necessarily represent the views of any of my employers.
My thanks to Janique Behman for comments on an earlier version of this post.
Footnotes
[1] In March 2020, I was in an especially at-risk category for philosophically musing into a spreadsheet, given that I'd recently: