A quick post because this seems to be a new development that I hadn't seen before.

I was just checking Google Scholar for any recent behavioural science research to put in the EA Behavioural Science Newsletter and noticed that it now returns posts from the EA Forum. See below: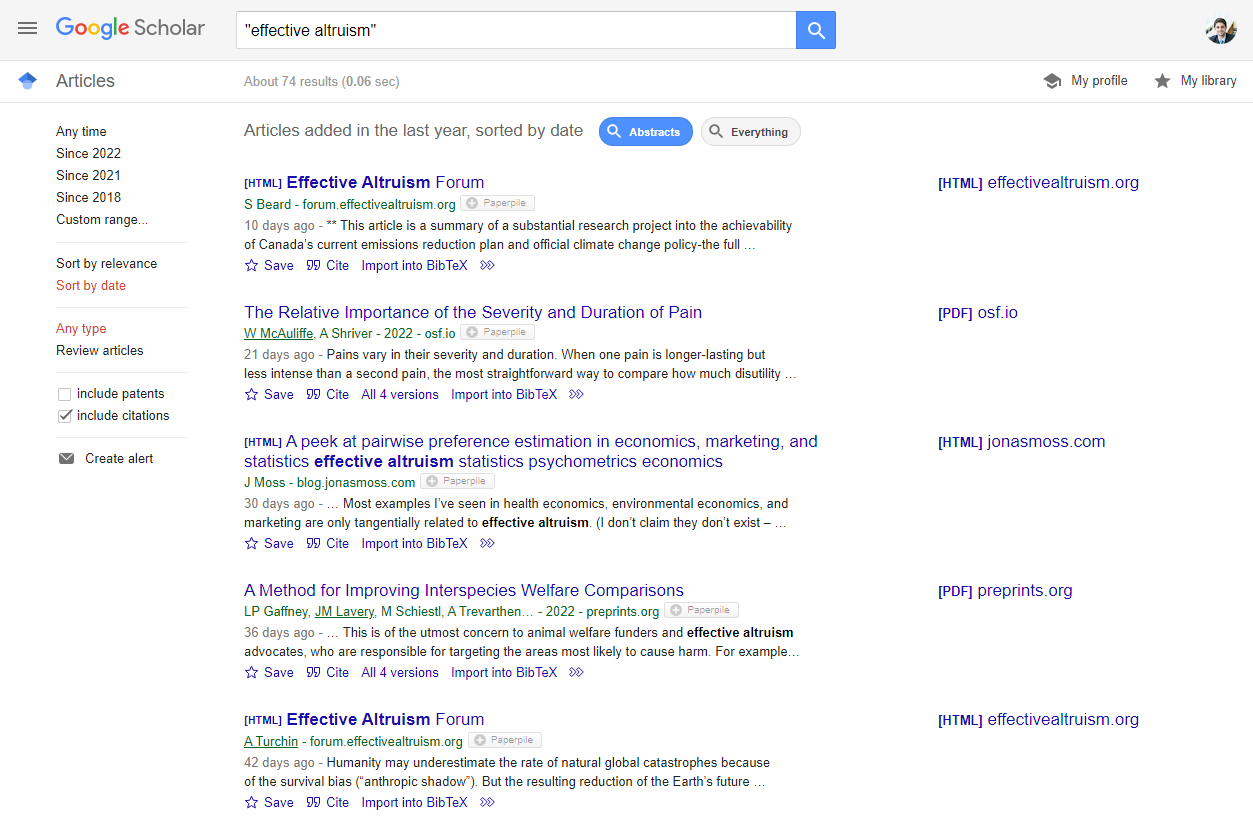 I don't know why it doesn't retrieve the right titles. This may be something for the EA forum team to look into. I don't know whether all posts are being indexed or there are some criteria being used to filter between them. I don't understand why this post is the top result when searching for "effective altruism".
Not sure what the implications are, but wanted to make people aware. From my perspective, Google Scholar listing posts from the EA Forum seems weakly positive. It probably means that more scientists and researchers will read and cite posts. If we can identify the criteria for being indexed by Google Scholar then maybe we should try to ensure that good posts meet those criteria?