EA Forum update: New editor! (And more)
It's time for another round of feature announcements!
New editor now available in beta
We're rolling out our new content editor as an experimental feature, available for anyone who wants to use it.
The new editor features:
Better image support
You can now upload images into a post, or just copy-and-paste them directly. No more mandatory URLs!
Table support
You can now create and edit tables directly in the editor: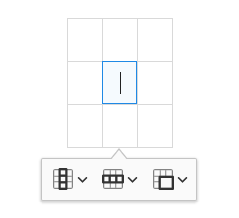 You can even merge cells to create fun shapes: More text editing options
This is your new editing menu:

New options include custom code blocks for a smorgasbord of languages, as well as nested numbered lists (no Markdown required):

How to get experimental features like this sweet editor
You can opt into experimental features from your account settings:

If you use the Forum a lot, you should definitely click that box so you can see the neat stuff we roll out sooner than anyone else (except for us).
Create your own sequences
You can now create your own sequences, like the Motivation Series, by going to this page.
Once you create a sequence, you'll be taken to a page like this…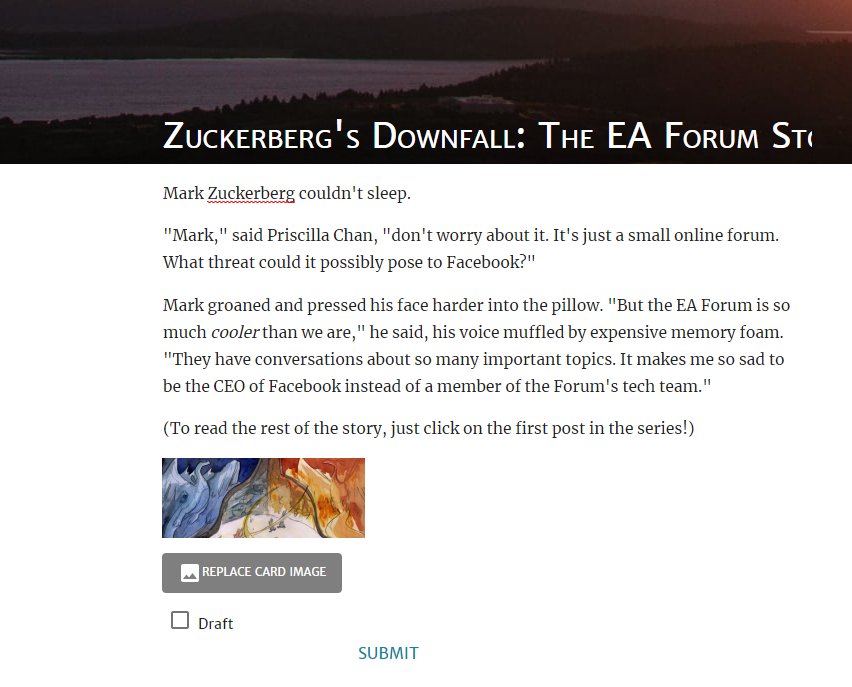 After you've written a description and marked the sequence as a draft, clicking "Submit" will take you here: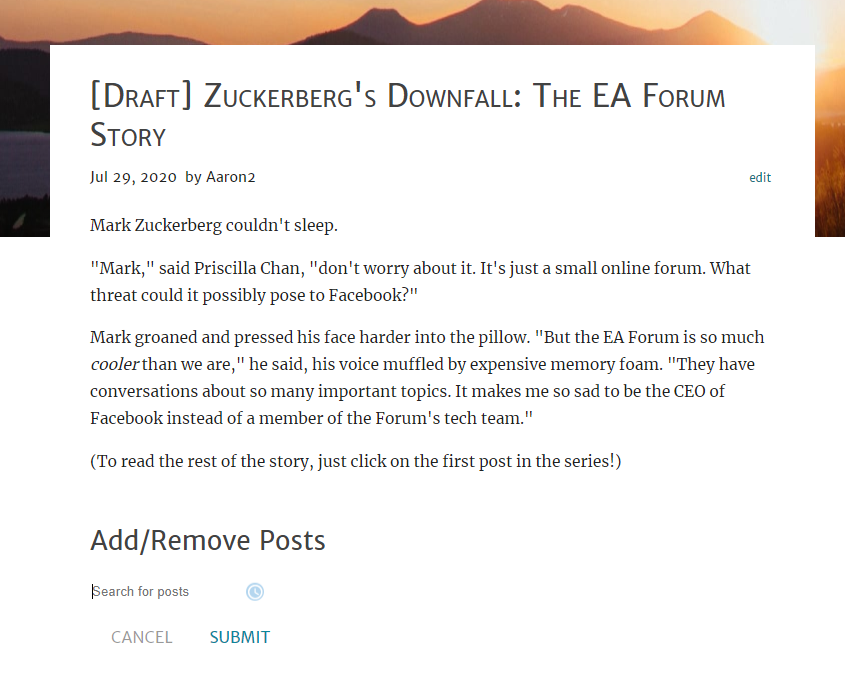 You can add whatever Forum posts you want (yours and others') to fill out the sequence.
Make your own tags
Users who check the "experimental features" box can now create tags, not just vote on those made by other people.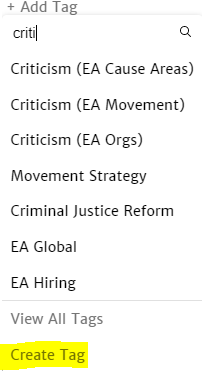 They also now have the ability to edit tag descriptions in a wiki-like fashion.
Delete your own comments
You'll now be able to actually delete your own comments (rather than just removing all the text), as long as they haven't been replied to. No more accidental double-posting!
Into the gray
Top-level pages now have a gray background, and are 70% less blinding!