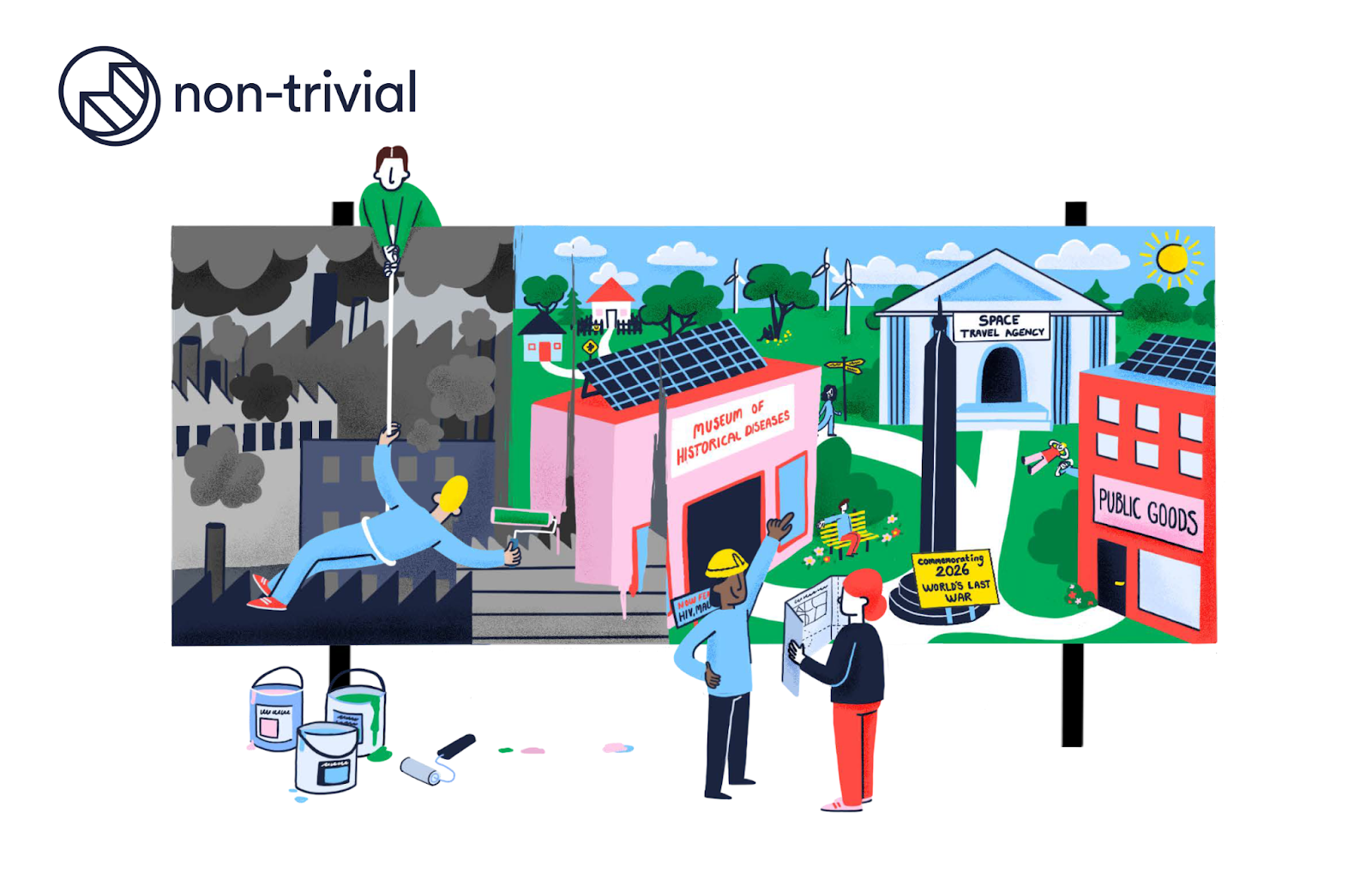 tl;dr
Non-trivial is a free online platform to learn how to do a lot of good in the world.
Each lesson is 5-10 minutes long and highly interactive (for example, with quizzes to test understanding).
Though it was designed for talented teenagers, it might still be useful for folks who are older or even a bit younger.
Our first course – How to (actually) change the world – covers some foundational ideas in EA, such as expected value reasoning, the good you could accomplish from donating, or the importance of career choice for maximising your impact.
We're still in beta, so would appreciate any feedback, particularly critical feedback – any errors, confusing writing, typos, etc.
Please help us spread the word that this course exists! If you know someone (particularly, a talented teenager) who'd like to learn how to have a big impact and might enjoy this course, we'd be really grateful if you could share it with them.
View the course at non-trivial.org
Full post
Over the past 2 months, we've been working hard on producing a more accessible and engaging web-based introduction to some foundational EA ideas.
We've developed a free online course – How to (actually) change the world – to learn how to have a big impact.
Our online lessons are free, 5-10 minutes long, and highly interactive (for example, quizzes to test your understanding). The course is hosted on a custom learning platform that we built.[1]
Here are a few screenshots of a lesson: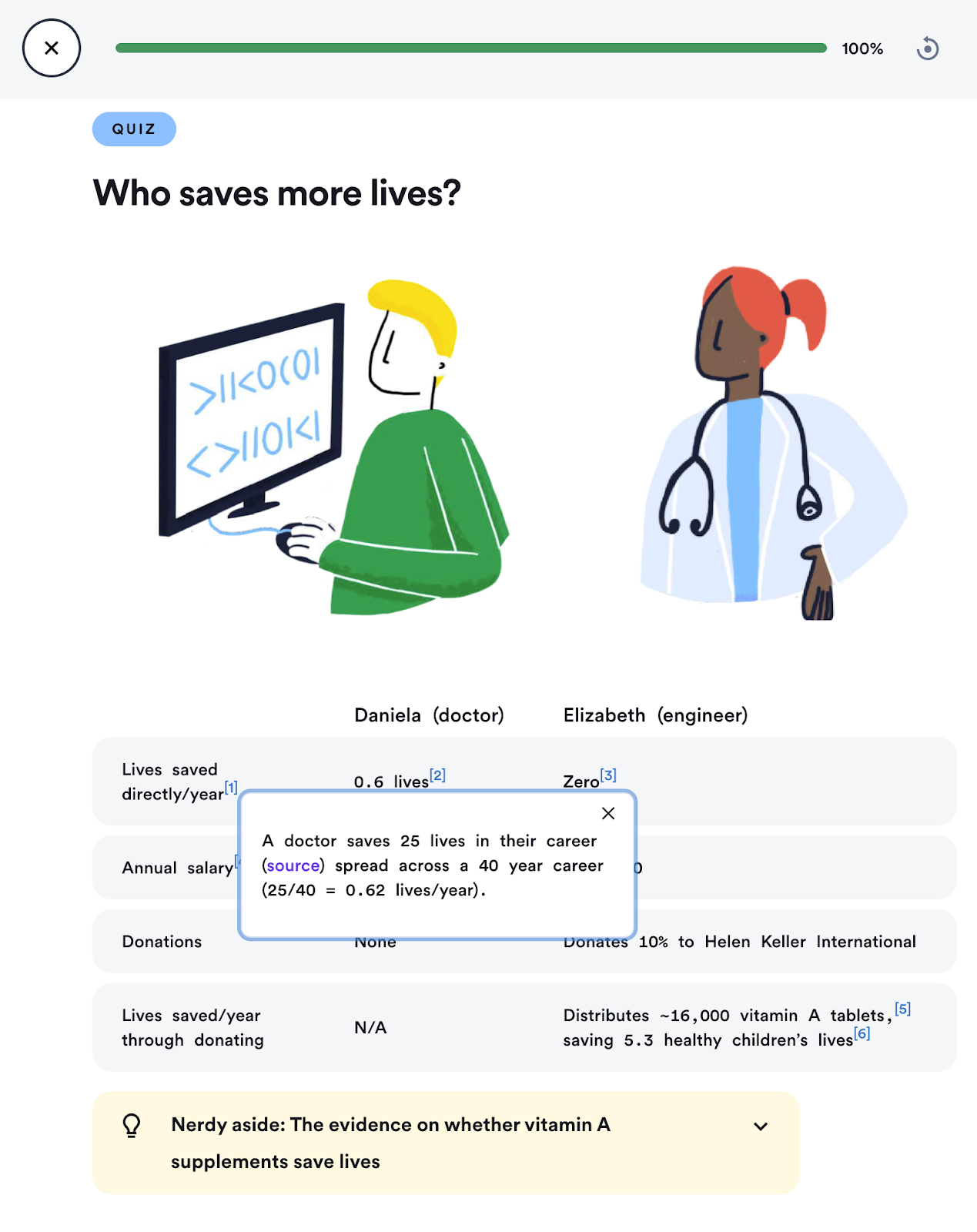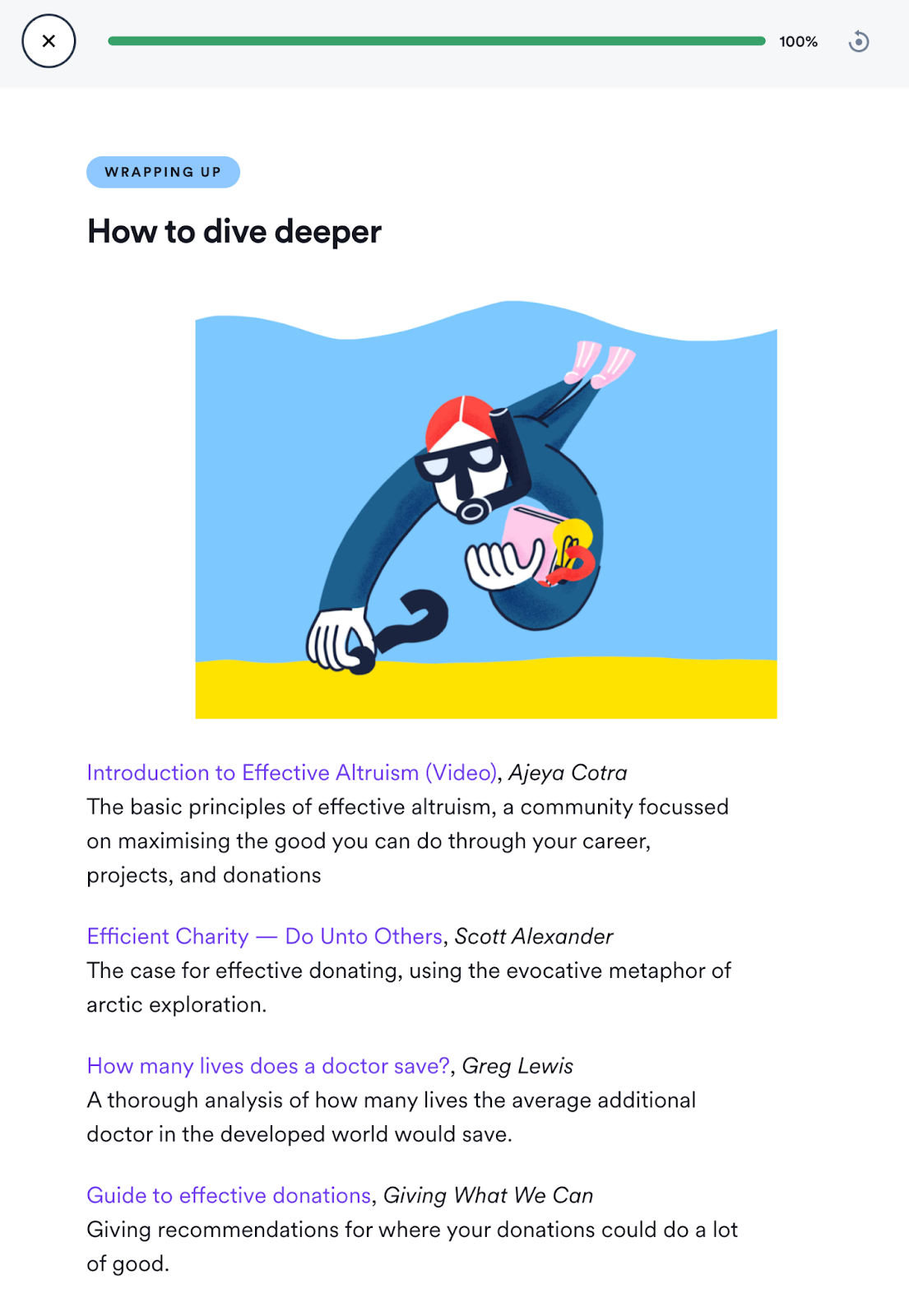 Lessons we have at the time of launch:
You can save lives without medical training
How not to throw away your best shot
Most attempts to help don't work
We radically improved the world, and could again
Identifying and tackling prejudice
Real impact isn't replaceable
Making decisions under uncertainty

We have some more lessons planned about careers, the distribution of impact between actions, emerging technologies, and more. But before we move forward, we're keen to get the community's feedback on our direction, and the content so far.
How does Non-trivial differ from 80,000 Hours?
We both share a similar goal: growing the number of people working on the world's most important problems.
However, 80k is a substantially more comprehensive set of resources, all focused on helping people make career decisions, and many of these resources are for an audience with a more advanced understanding of EA.
We're trying to provide a great experience for learning, and particularly on introducing important, neglected, and tractable ideas. So we make our lessons interactive (e.g. allow you to test your understanding with quizzes), and produce shorter lessons we hope are more engaging.
Our target audience is also different – we're focused on helping talented teenagers, whereas 80k is focused on helping university students and older.

How does Non-trivial differ from intro fellowships?
Right now, there's no community component in our course, which some people report as one of the most valuable aspects of fellowships and virtual programs.
We see ourselves as complementary to these programs. In order to know whether they want to take part in a multi-week course, some people want to know a bit more about what they'll be learning about, and we hope to provide an accessible introduction.
Plus, for every person interested in taking an EA introduction course, there are many people who've never heard about EA, but would be excited to have learned about it.
How you could help
Please give us feedback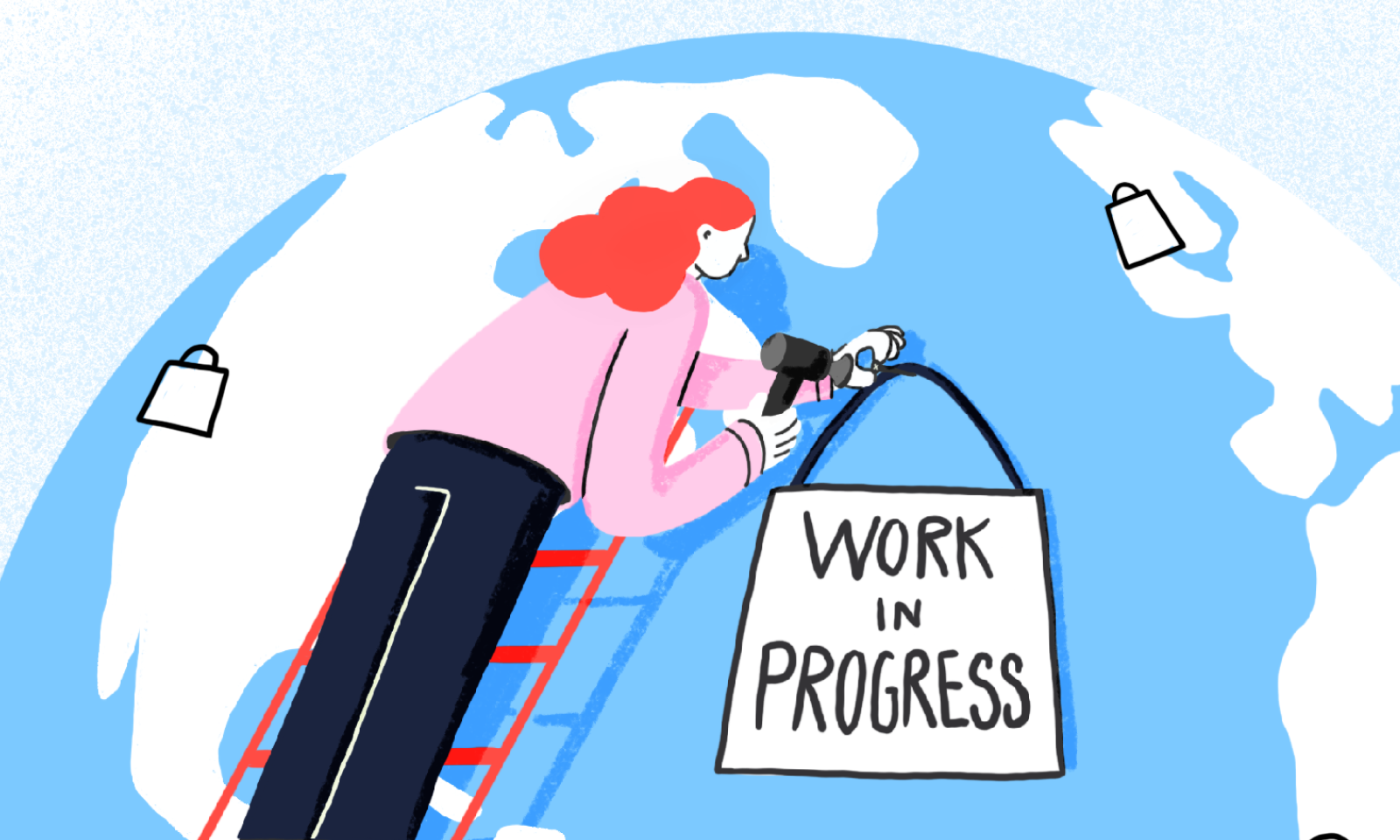 "If you are not embarrassed by the first version of your product, you've launched too late."
We're still in beta, and expect to have a lot of errors. We'd really appreciate your help finding them all.
While feedback of all kinds is very welcome, we're particularly excited to hear critical feedback. For example, any errors, confusing writing, typos, or ways anything we're doing is likely to alienate the talented young people we want to reach.
Please comment on this post, email Peter (peter@non-trivial.org), or submit anonymous feedback to help us improve. Even if we don't respond, we'll read every comment and are very grateful in expectation. 🙂
Send this course to anyone who'd like it
We're trying to get the word out that this course exists. Whether we can find enough people who want to use our platform to learn about having a big impact is the biggest input into whether we continue developing it. We would be highly grateful for your help in finding these people.
If you know anyone who wants to learn about EA or how they can do a lot of good, and you think they'd enjoy this course, we'd be grateful if you could share it with them.
If you have a social media following that you think would be interested in the course, we'd love for you to share our website (non-trivial.org) with them! Here's a Twitter thread with some ideas from the course.

Acknowledgements
Almost none of the ideas in the course are original, so we're indebted to the hard work of the researchers and writers who came up with them in the first instance.
We're grateful for financial support from Open Philanthropy and the Future Fund.
Enormous thanks to the contributions of:
Thanks to dozens of people who provided helpful comments and crucial feedback (more acknowledgements).
All errors are mine alone.
^

Built with ❤️ using Next.JS