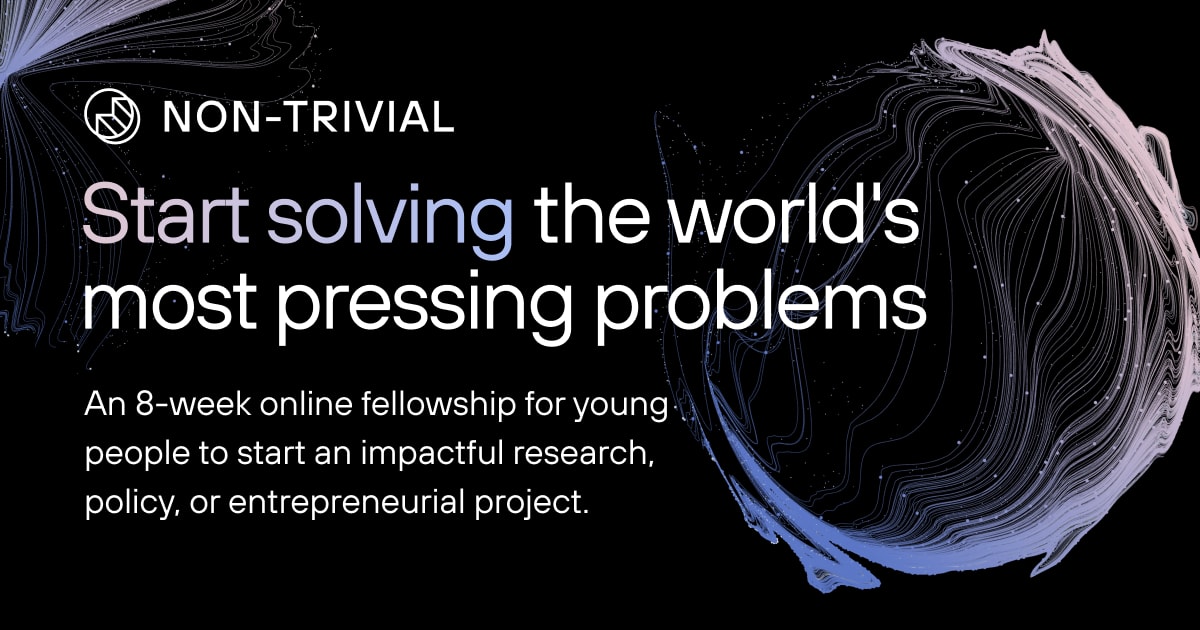 We've just launched our new Fellowship for pre-university students (aged 14 - 20) all over the world.
It's an 8-week online fellowship with a $500 scholarship to start an impactful research, policy, or entrepreneurial project.
The cohort will be full of ambitious, curious, and analytical teenagers in the EU/UK who want to work towards having the biggest impact they can, starting today.
There are also up to $30,000 in prizes for the best projects up for grabs. These will be awarded based on projects that have made the most progress, show the most promise, and are the best presented.
It's run by me, Peter McIntyre. Before Non-Trivial, I spent 5 years getting new programs off the ground at 80,000 Hours.
No EA background necessary. It's more important that someone could be interested in working on a project that could change the world for the better than have already learned a lot about EA.
We'd be very grateful if you could share the website with any talented teenagers who want to start solving pressing problems in the world.