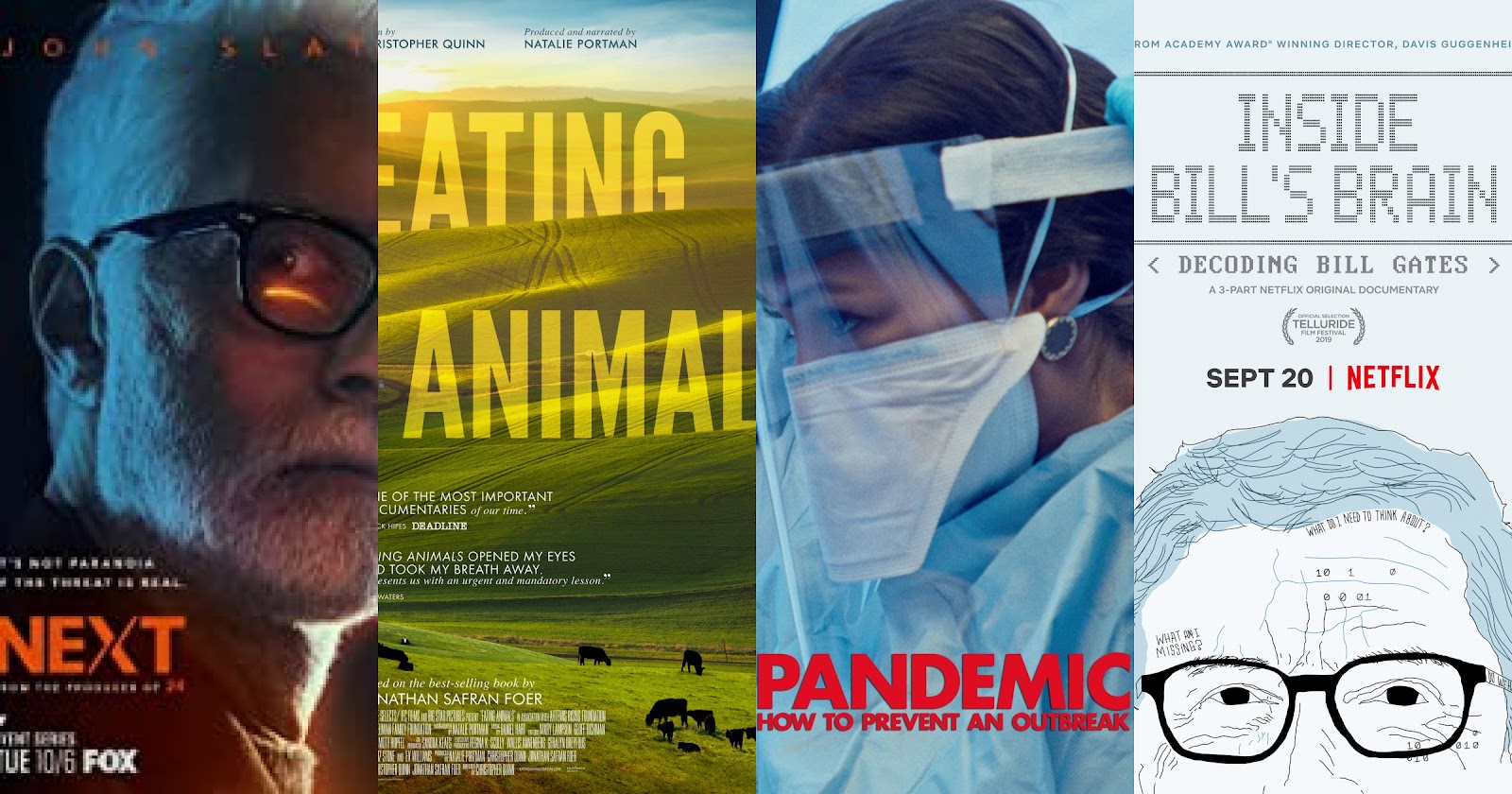 This post lists all the EA-relevant documentaries, movies, and TV series I've watched since learning about EA in 2017. This post is inspired by the list MichaelA made for EA-relevant books/audiobooks he found useful.
There's also a similar list for EA-relevant podcasts and YouTube channels, but none yet for EA-relevant films/series (as far as I know). There was a post crowdsourcing for altruistic movie suggestions, but it only got a few answers, so I decided to make this list. (Lewis Bollard wrote a post though with documentaries on farm animal welfare.)
I've consumed a lot of EA-relevant books and podcast episodes, but I've also consumed ~30 documentaries, movies, or TV shows that have relevance to effective altruism and a cause or topic within it. For most of these, I specifically watched them because of their relevance to EA.
As such, I'm listing them all below, in roughly descending order of how useful I remember them being to me. For some of these, I include why I found them useful and/or entertaining.
Caveats / notes about the list
Obviously, something I find useful or entertaining might not be useful for or entertaining to you, especially if you have different cause area interests. But I think a lot of EAs would find some of these titles also useful or entertaining.

I'm interested in multiple EA causes, and I wanted to learn about them in an engaging way, so that's why this list features titles from various causes and topics. This is especially important since I'm a community builder who talks to people with different cause interests.

I also listed at the bottom other films or TV shows that have some relevance to EA, perhaps recommended by other EAs, but I haven't watched yet.
This list is not meant to be exhaustive. I'd imagine there are ~10-30 other films or TV shows relevant to EA that I might have missed. If there are films or shows you would recommend that I missed and are somewhat relevant to EA, whether for the information in them or their entertainment value, feel free to comment them below!
How I found these titles
I found out about these titles mainly through searching keywords on Netflix about each cause or topic (i.e. "artificial intelligence"), while a few were found by Googling "films about [insert cause/topic]".
I've included below what cause or topics each of these titles fall under. I also include a list at the bottom where I split these films by cause/topic, if you mainly care about watching films on a specific cause or topic.
The ranked list (across all topics/causes)
The list split by cause/topic, and ranked within the cause/topic
Some of the films are put in more than one cause/topic.
AI Safety / Risks
Animal Welfare
Biosecurity and Pandemic Preparedness
Climate Change
Global Health and Development
Improving Institutional Decision-Making / Avoiding Great Power Conflict / Politics
Others
Other titles I haven't watched, but are somewhat EA-relevant
Again, please comment below any films or shows I might have missed! I hope this list is useful for you. Maybe some of these films or shows can help you learn about an EA cause or topic in a more engaging way.