It's only been around a month since our last update post, but we have a bunch of new features for everyone. A quick summary of the updates:
As a reminder, if you have any feature requests or suggestions, you're very welcome to share them on the feature suggestion thread (or to get in touch). If you have comments or questions about anything here, you can also just leave a comment on this post.
An updated search feature
We have a new search UI! This is hopefully easier to use, and it also lets you filter by date, topic, and a couple of other things. You can also exclude terms by writing phrases like "Forum -update" (to search for things that include the word "Forum" but exclude the word "update"), and search for specific phrases by using quotation marks.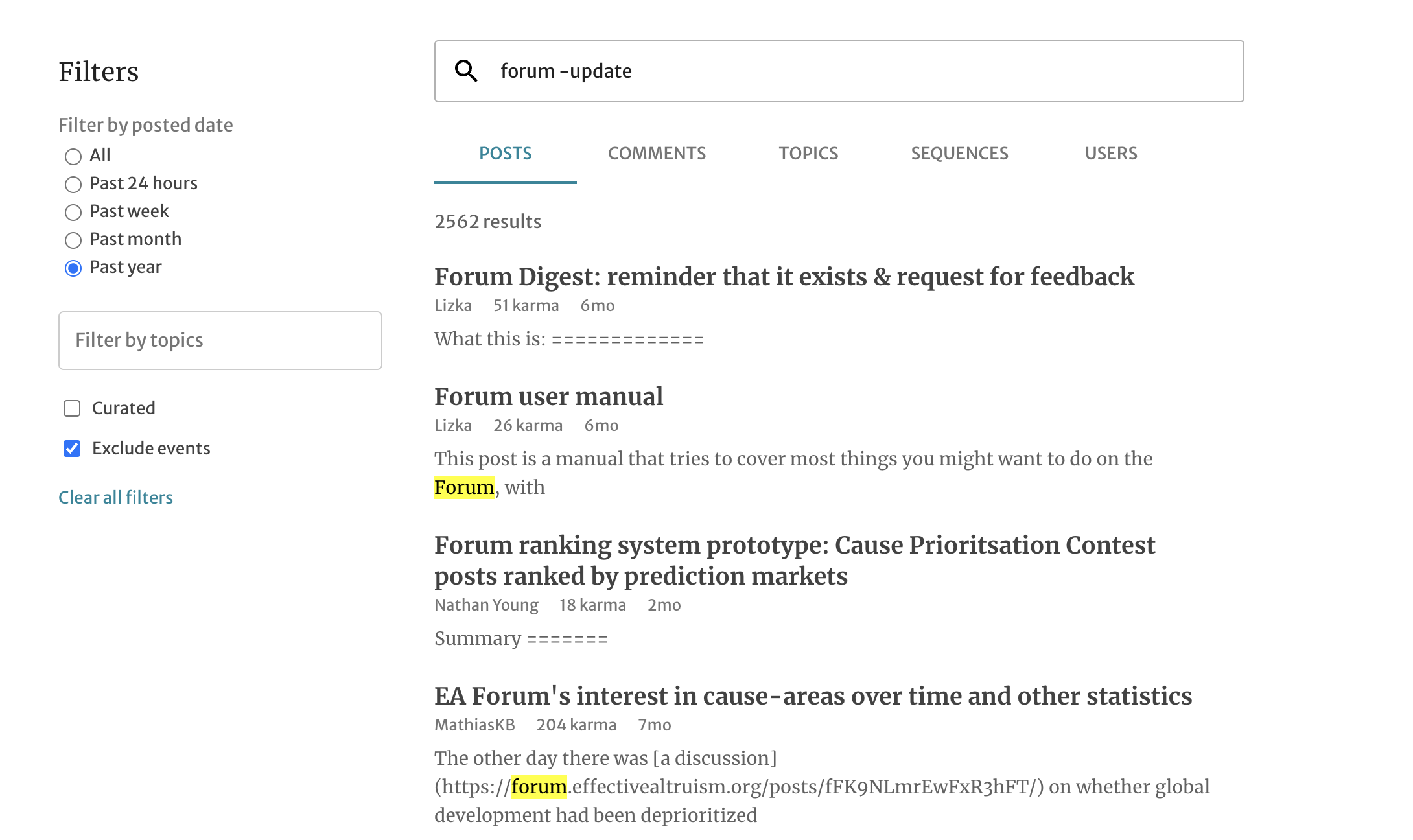 For now, filtering is only possible on desktop. You can access the search feature by typing something into the search bar that appears at the top right corner of your Forum window and hitting enter, or just going to this link.
This update doesn't incorporate all the suggestions we've received, but it's a start. If you have other suggestions – particularly if there are instances where the old UI was better for you – please let us know! We might not implement your suggestions right away, as we're focusing on some unrelated projects right now, but we'd love to hear them and may prioritize them.
Two pilot subforums: bioethics and software engineering
As the amount of content on the Forum grows, we want to help people to engage with the content that is most relevant and helpful for them.
One approach we are exploring is subforums, and we launched our first pilot subforum (the bioethics subforum) last month. We later launched a software engineering subforum and will likely be rolling out more subforums over time. The direction we take will depend on how these pilots go.
We are continually adding features to the subforums, and your feedback is always appreciated!
Performance improvements
We've made a number of technical changes that improve the site's performance. For instance, the Frontpage should now load around 25% faster.
We've also had a couple of brief outages recently, which caused some distress. We fixed an issue with our deployment process which should prevent this from happening in the future.
Record usage
The Forum has continued its rapid growth, and September hit records in every single engagement metric we track; total views, number of logged-in users, number of comments, number of accounts created with at least 5 posts viewed, number of posts with at least 2 upvotes, number of unique voters, total votes, and the number of monthly active users. The final day of the EA Criticism Contest also led to the highest single engagement day in Forum history.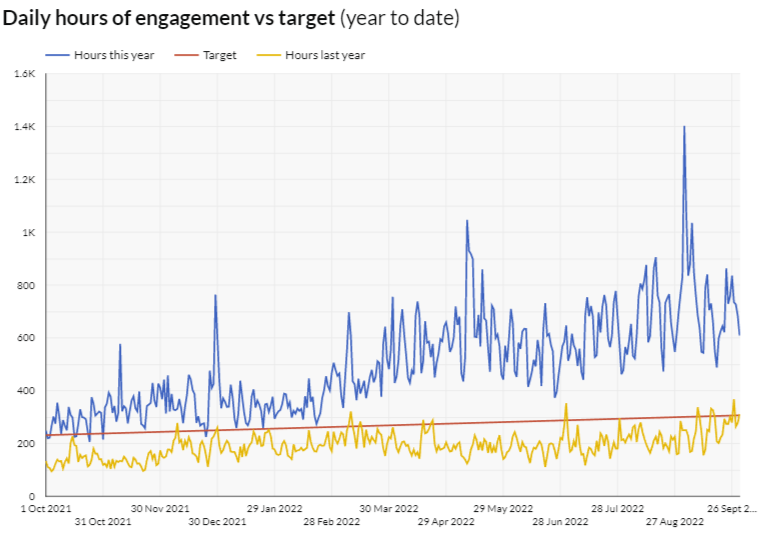 Thanks all for using the Forum!
Other changes and updates